The celebrity gin space has gone crazy. Just this month, Emma Watson and Brad Pitt each launched their own expressions, and now Margot Robbie is getting into the spirit with the launch of Papa Salt gin. Unlike the other two French-inspired beverages, the Wolf of Wall Street star's new offering is an ode to the laid-back Australian lifestyle.
Robbie created Papa Salt gin with her husband, Tom Ackerley, as well as friends Charlie Maas, Josey McNamara, and Regan Riskas. It celebrates the subtle taste of native Australian botanicals, including zesty wax flower, hibiscus, citrus peel, subtle hints of nutty wattleseed, the mild spice of pink peppercorn, and minerality from a hint of oyster shell. The friends are said to have created 59 variations of the spirit over five years.
The spirit was made for "sessionable drinking" with the brand recommending Papa Salt, with soda, lots of ice, and a wedge of fresh grapefruit. Another suggested serve is Papa's Salty Dog.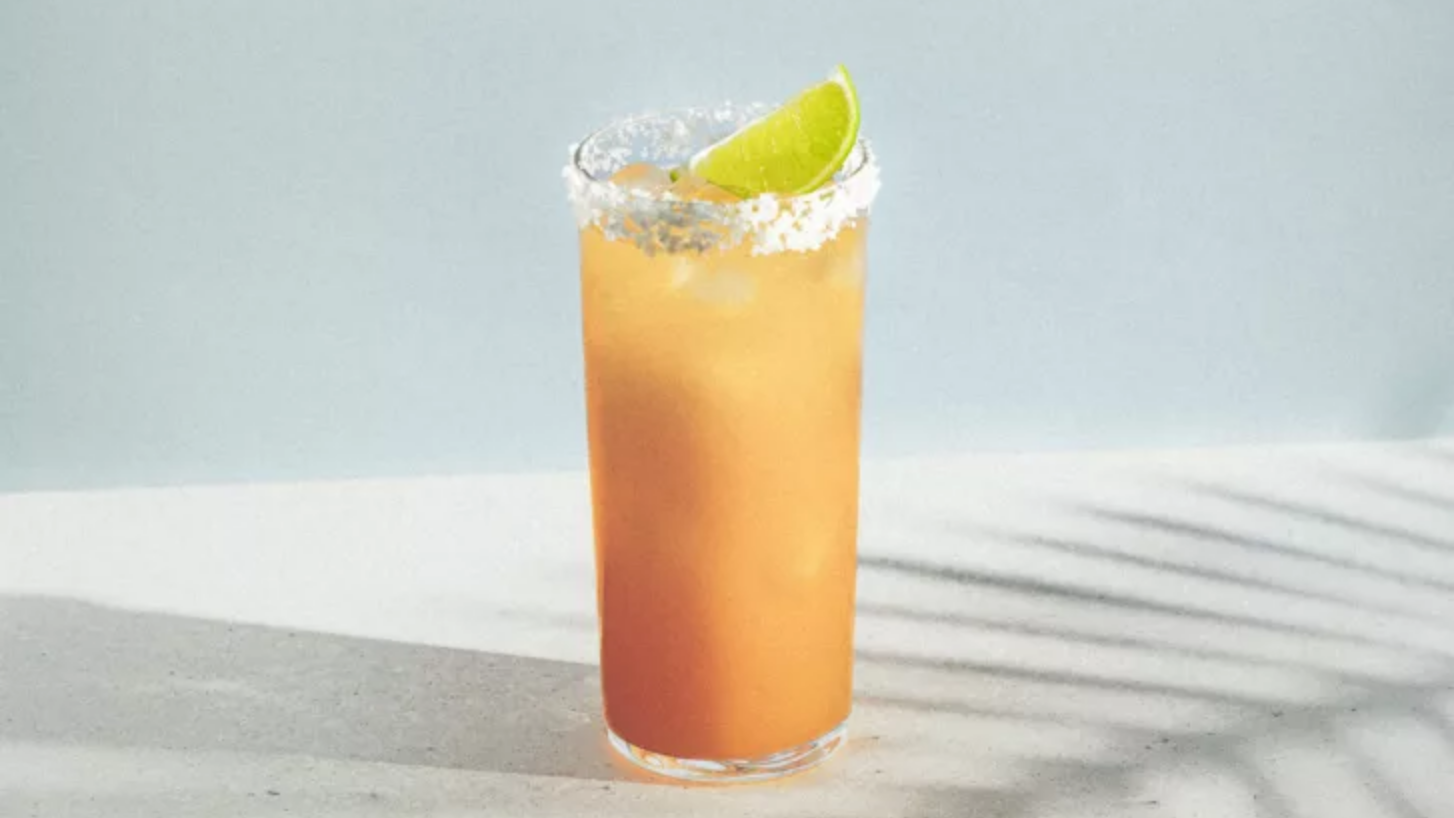 Papa's Salty Dog
Ingredients:
Crushed Ice
Sea salt
50ml Papa Salt Coastal Gin
100ml Grapefruit juice
Lime wedge
Rock Ice
Instructions
Salt the rim of a well chilled highball glass. In a cocktail shaker combine ice, Papa Salt & grapefruit juice. Shake until well chilled and strain into prepared glass with crushed ice. Finish with lime wedge. It's fresh.
The name Papa Salt comes from a man from the California coastline whom the group met while traveling and who embodied the Australian slang term for a beach bum: salty sea dog,
Earlier this week, the brand's launch party took place in Sydney at Maybe Sammy, which was recently acquired by Australian hospitality group Public.
Bottled at 43% ABV, the Margot Robbie Papa Salt gin is made in Byron Bay, Australia. It is available to purchase via Iconic Beverages for RRP AU$85 ($57 USD). Currently it is only available in Australia.
For more information, head over to the brand's official website.