If you're looking for a new, chic late night bar in London, you should head over to Maroto. Located on the cusp of Marylebone and Mayfair, the new underground lounge and bar is the sister venue to recently opened Brazilian restaurant Bossa.
Maroto is currently open every Thursday evening until 3am and until 5am on Friday and Saturday nights. The space combines opulent art deco styling with an authentic Brazilian flair. The low-lit bar is complemented by strikingly patterned wallpaper, luxuriant carpets, and marble bar tables where guests can dine, drink, and dance deep into the night.
Guests are invited to unwind on plush sofas whilst enjoying cocktails and fine spirits that include cocktails like the 'Basilao', a mix of Zeca de Mato Cachaça, Apple, Egg White, Basil, Lime, and Orange; and the 'Oba Oba', which blends Fernet Branca, JW Black Label, Ketel One, Mezcal Amores Espadin, Cointreau, Coke, and Lemon.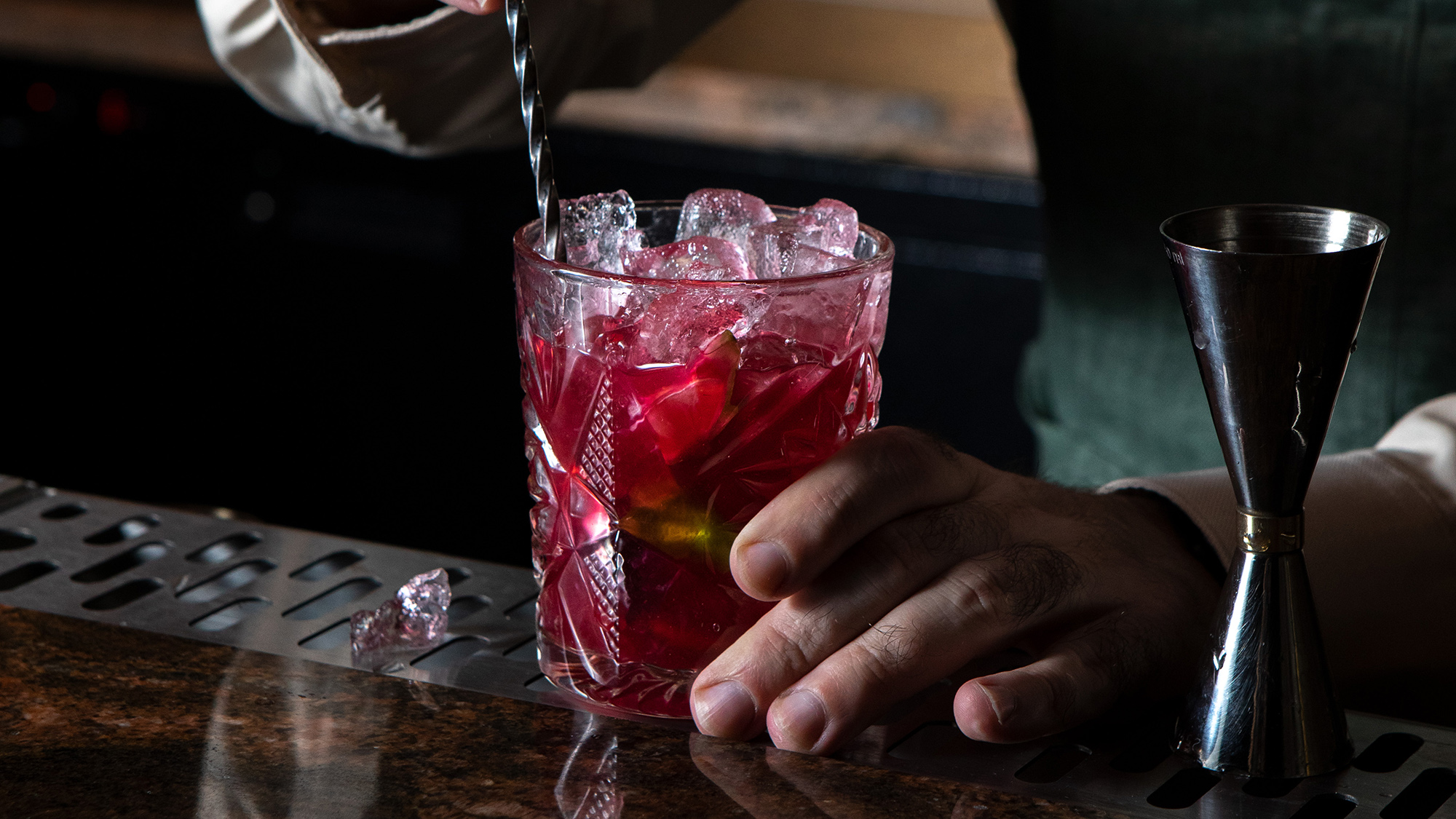 In keeping with Bossa's culinary credentials, the bar menu offers an array of delicacies and unique small bites, including brioche with mussels escabeche with cured pork, crab pastel with açai dip; Pão de queijo (Brazil's popular cheese dough made with manioc starch, served with a chilli mayo); and Bossa's signature pan-fried scallops with Tucupi sauce from the Amazon, fermented for seven days.
The lighting has been designed to reflect the bohemian ambience of the new venue, where the music programming brings life to the underground hotspot. Shane Mac, Maroto's appointed Musical Director, has worked with industry greats from Calvin Harris to Beyoncé, and has curated an lineup of DJs in conjunction with DOC Records Brazil, including performances by Vintage Culture Mochakk, Gui Boratto and Coppola to ensure every guest experiences a musical odyssey.
Maroto is located at 4 Vere St, London W1G 0DH. For more information or to make a reservation, head over to the official website.