If you're a true Tequila fan, then Matices Hotel de Barricas was made for you. Located in Tequila, Mexico in the state of Jalisco, the boutique hotel allows visitors the chance to stay in giant barrels located within a blue agave field and literally stumble their way to the nearby distillery.
Guests can sleep in their Tequila-inspired accommodations and roll out to the distillery, which is literally next door. There, visitors can enjoy Tequila tastings, take guided tours of the space, and get a taste for the history of the famed spirit by exploring the museum. As we said, this is a place built for tequila fans.
Inside the air-conditioned barrel rooms, guests will find a couch, double bed, ensuite bathroom and access to a private deck which offers excellent views. Inside the hotel, there are two restaurants located within the hotel, both of which serve Mexican dare.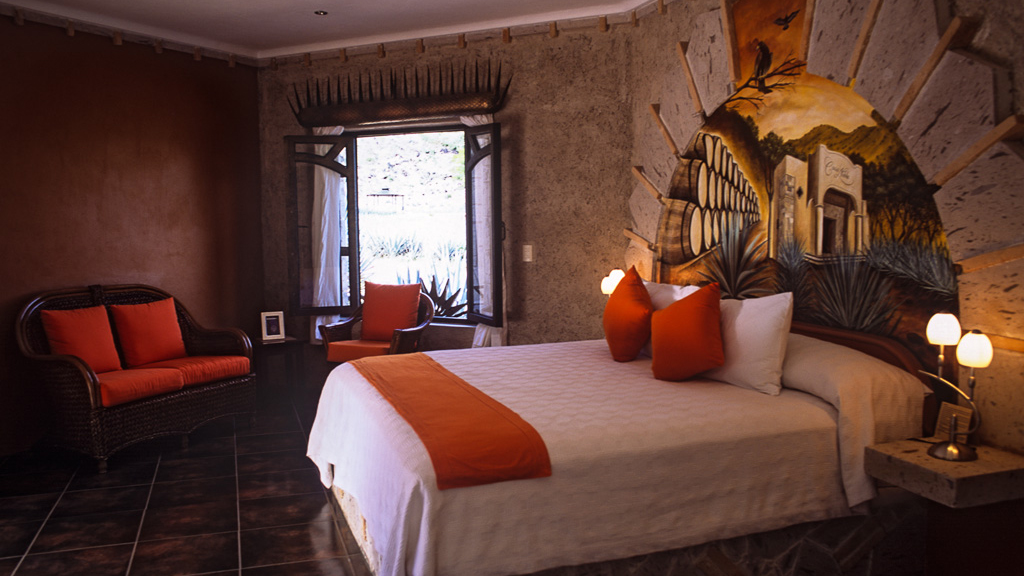 Matices Hotel de Barricas has one of the best locations in Tequila and located just 10 minutes from the center of town. The town itself is fascinating for those interested in the history and culture surrounding the agace spirit. On top of that, it's less than an hour drive to Guadalajara, which is known for its architecture, historic landmarks, and vivacious bar scene.
If you're looking to stay in one of the barrels, head over to Booking.com, where prices begin at $195 per night and reach as high as $235.
Unlike most countries, Americans are currently allowed to travel to Mexico, so if you simply must plan an international getaway, then keep this place in mind. And if you're simply looking to daydream about sipping clear or golden spirits and stumbling back to your very own giant barrel room, then go ahead, we certainly will be.
In October and November, round trip flights to Guadalajara can cost as low as $160.