Matthew McConaughey and his wife Camila are the next celebrities jumping on the celebrity tequila train, even if they don't think we need another one: "The world doesn't need another celebrity tequila, but tequila sure could use a kick in the pants. Pantalones Organic Tequila is the best thing we've made with our pants on," said the McConaugheys.
The Pantalones Tequila portfolio is made in Amatitán, Jalisco at NOM1614 (which is responsible for Inspiro Tequila and others) and includes a Blanco, a Reposado, and an Añejo. The tequilas are certified organic and made from 100 percent Blue Weber agave.
The Blanco offers the sweetness of cooked agave, notes of honey, and a hint of citrus. The Reposado is "relaxed" in American oak whisky barrels for nine months delivers notes of cooked agave, decadent vanilla, and a hint of oak. The Añejo ages in American oak whiskey casks for 15 months bringing notes of vanilla, butterscotch, and brown sugar, alongside a well-worn velvety finish.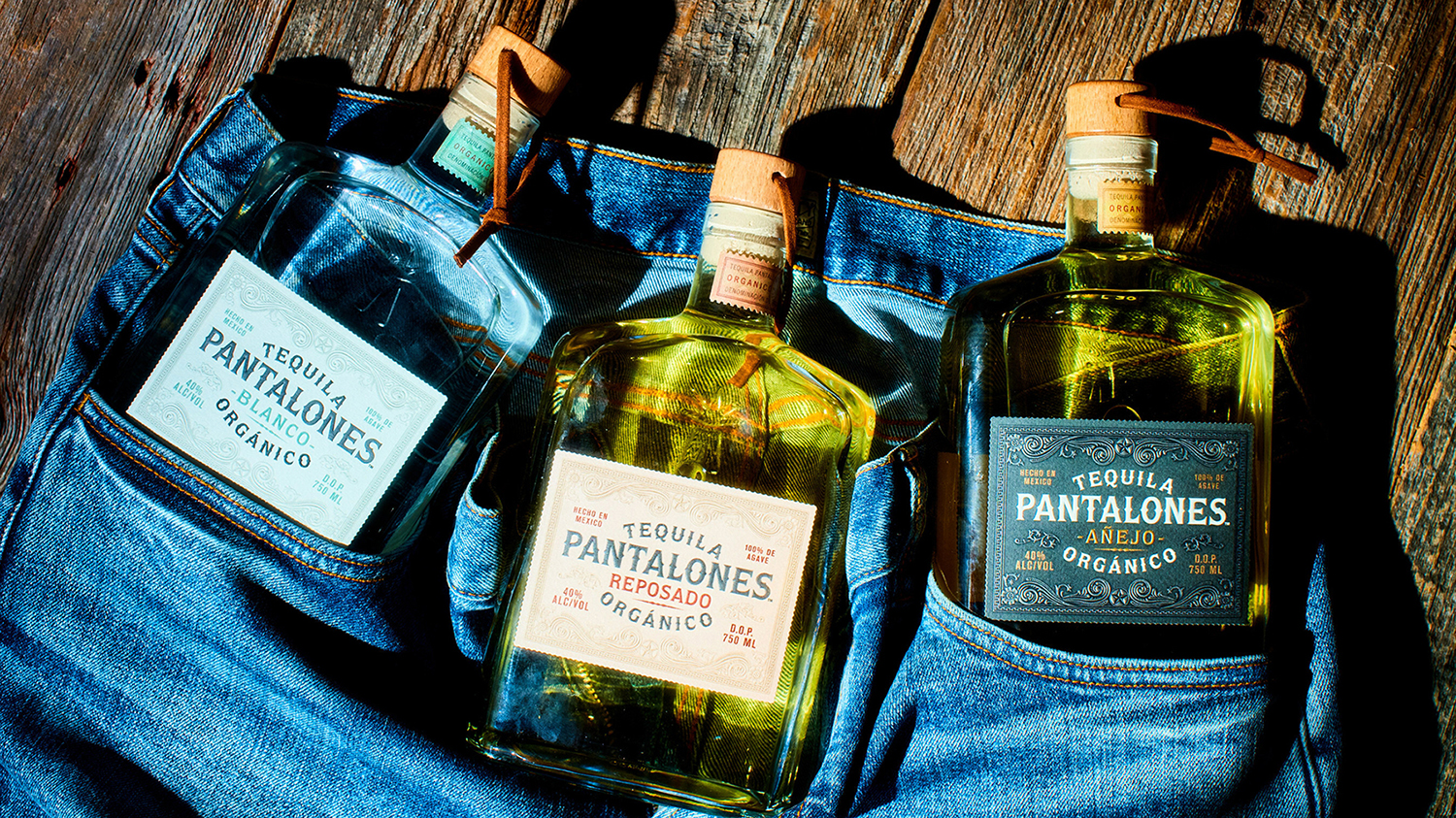 Pantalones Tequila is dedicated to creating a positive ripple effect for the earth and is a member of 1% For the Planet. They donate 1% of their revenue to environmental non-profit partners. "We have channeled our energy towards sustainable practices that not only enhance our products, but also contribute to a healthier planet for future generations," says the press release.
The McConaugheys' Pantalones Tequila can be purchased via the brand's official website. The Blanco costs $45, the Reposado sells for $50, while the Anejo fetches $55.
Previously, McConaughey partnered with Londbrand bourbon from the Wild Turkey distillery, where he directed an ad campaign, and even launched a vacation ranch.