Campari has unveiled a new Tequila, Mayenda Tequila Blanco. Crafted by Maestro Tequilero Jesus Susunaga and his team of experts at Casa San Nicolás (NOM 1440), this is the first luxury brand innovation of its kind from the international spirits group.
Named as a tribute to Mayahuel, the Aztec goddess of agave, Mayenda celebrates the rich history of the revered plant. Each small batch is carefully crafted at Casa San Nicolás, in Arandas, Jalisco, to ensure a tequila of the highest quality that honors the agave.
For Mayenda Tequila Blanco, only the finest 100% Agave Azul is hand-harvested with a low jima cut (<3cm) to remove harshness and bitterness, before embarking on the unique process. The deepest flavors of agave are unearthed by adding these two steps of craft and care:
First, macerating, or steeping, the roasted piñas (agave hearts) in the base distillate, inviting the aromas and flavors of caramelized, cooked agave into the liquid.
Secondly, blending with agave miel, the "honey" from the agave cooking, to bring layers of complexity – sweet, caramel, vegetal, floral, and peppery notes.
The final distillation of Mayenda takes place in copper pot stills, which captures the sweetness and complexity of the cooked agave without any added sugars or additives.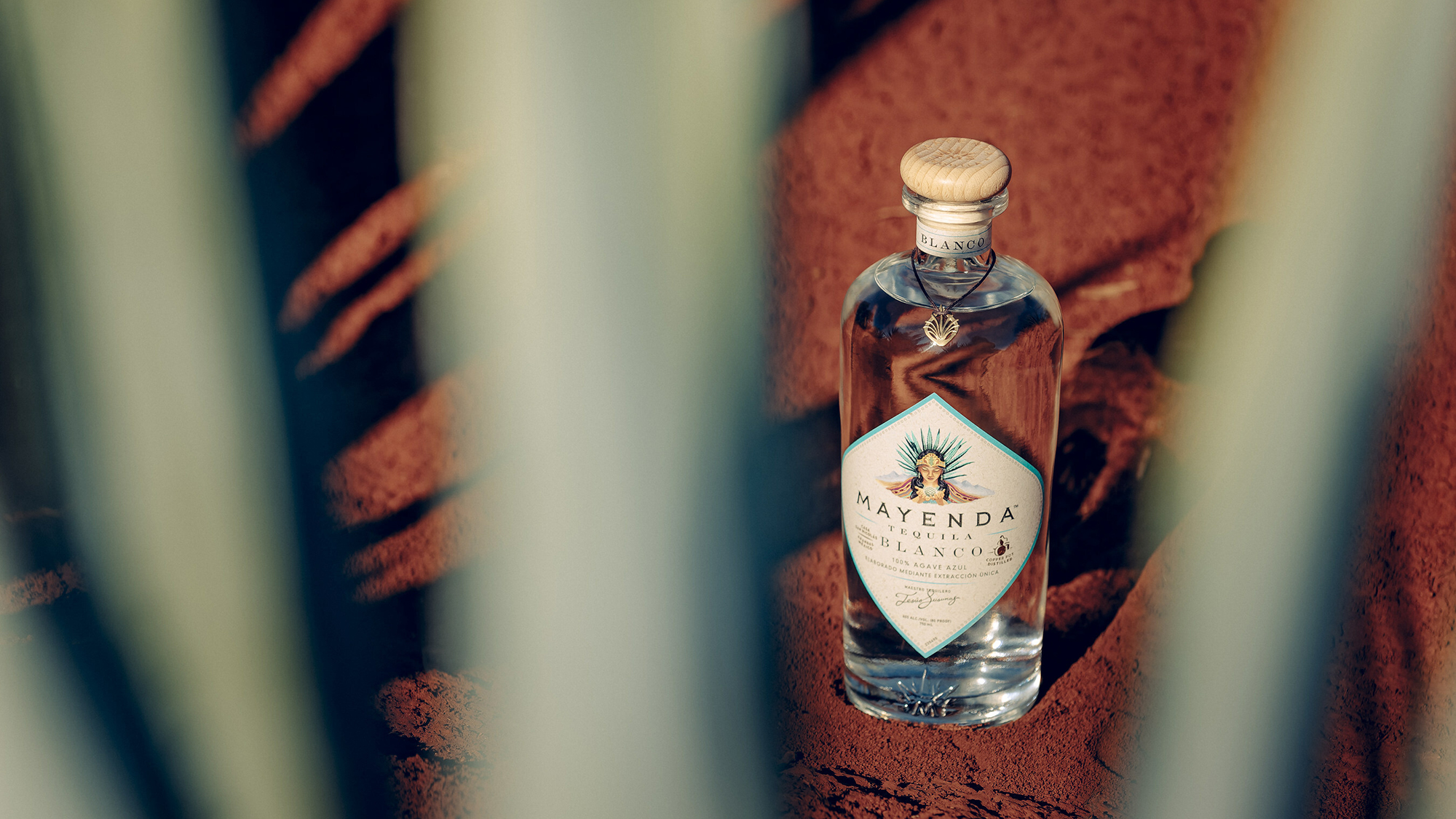 This distinctive combination of time-honored craft with updated techniques creates a rich and multilayered Blanco tequila with aromas of wildflower honey and cinnamon alongside subtle top notes of orange blossom and fresh grass. Moon-bright in color, the tequila boasts a silky body with undertones of baking spices, fresh herbs, and pepper that weave their way through caramelized agave notes. Best enjoyed neat at room temperature, the finish offers a lingering echo of citrus, honey, and baking spices.
Mayenda arrives in the United States and Mexico as the ultra-premium tequila segment continues to experience unprecedented growth. According to IWSR 2022 data, tequila category growth and premiumization is on the rise, with super-premium and ultra-premium offerings projected to represent 54% of tequila value share by 2026.
"We saw an opportunity for Campari to bring not just category leadership and sales credentials, but a true depth of knowledge, experience, and artistry from our team at Casa San Nicolás," says Raul Gonzalez, Global Managing Director for Spirits at Campari Group. "With our global reach and Mexican spirits expertise, we had the tools to craft a truly differentiated tequila – one that we knew could meet and exceed the expectations of an increasingly knowledgeable consumer."
Mayenda Tequila Blanco will be available at select retailers in Mexico for $1,799 pesos and the United States for $70 per 750 mL bottle. For more information, head over to the brand's official website.