The 2023 whiskey year is starting off well! First there was the announcement of new barrel proof bourbons from Larceny and Elijah Craig, and now one of the biggest/best names in American whiskey has made its 2023 debut. Michter's just announced they're releasing their first Celebration Sour Mash since 2019.
Technically, it's the Michter's Celebration Sour Mash 2022 Edition, which was delayed due to supply chain issues, but now that it's set to hit shelves we could care less. The whiskey first launched in 2013, but this will only be the fourth ever edition to make it out the doors.
When Michter's Celebration Sour Mash Whiskey was released in 2013, it marked a significant moment in United States whiskey history. For the first time, an American whiskey company was offering a rare blend for a suggested retail price of several thousand dollars. "It's been gratifying to see how whiskeys made in the United States have garnered increased respect and recognition both at home and abroad over the past decade," stated Michter's President Joseph J. Magliocco.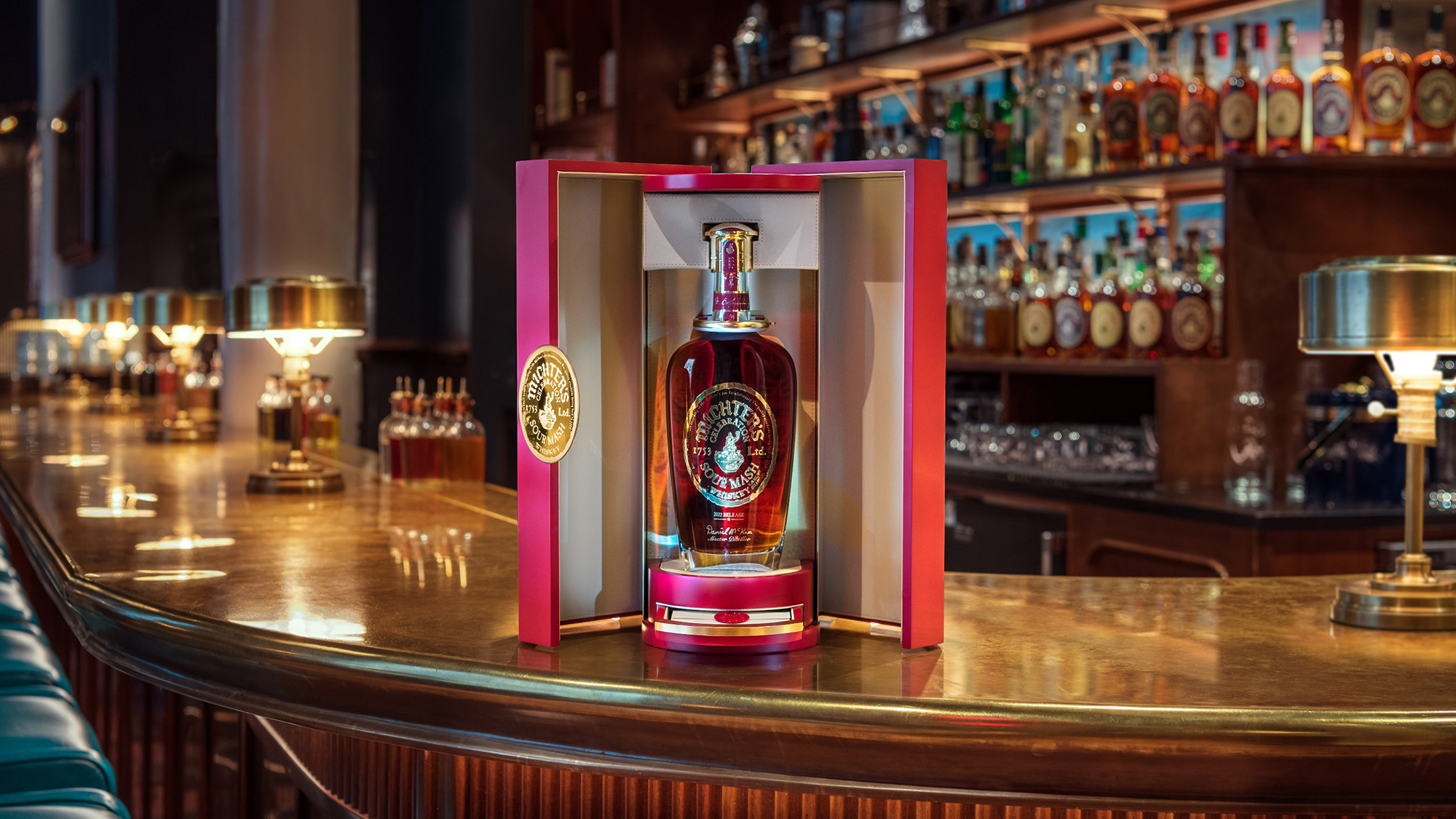 The seven whiskeys in this special blend range in age from twelve to over thirty years old. Michter's Master of Maturation Andrea Wilson observed, "This whiskey is an exploratory journey of aged bourbons and ryes blended to perfection that leaves your palate captivated with its bold elegance. I am thrilled with this release and very proud of the Michter's team and our efforts to produce the best American Whiskey."
Each bottle of the 2022 Edition comes in a special gift box that has a drawer containing a letter signed by Michter's Master Distiller Dan McKee. "This is the second time that I have had the honor of working with our team to produce a Michter's Celebration release," remarked McKee. "This edition contains whiskeys personally selected by me from seven extraordinary barrels: three of them Kentucky straight bourbon and four of them Kentucky straight rye."
Only 328 bottles of the 2022 Edition of Michter's Celebration will be released worldwide. It is 112.8 proof/56.4% alcohol by volume and is priced at $6,000 per bottle in the United States.
For more information, head over to the brand's official website.