For the 2022 edition of Monkey 47 Distiller's Cut, the Pernod Ricard-owned brand looked to the Black Forest for its 48th ingredient. The annual edition, now in its 12th year, adds one special ingredient to the gin brand's secret recipe.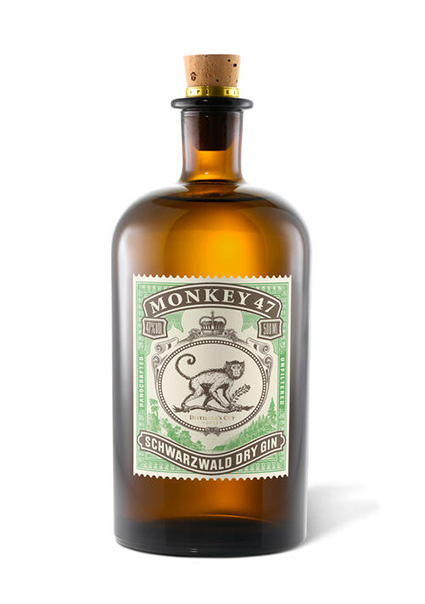 Monkey 47 Distiller's Cut 2022 features woodruff harvested from the Black Forest in southwest Germany. To achieve the desired flavor, the brand dried woodruff leaves for several weeks, before macerating them in the traditional 47-ingredient gin.
"Now in its 12th year, this renowned cult classic continues to set the hearts of bartenders and gin enthusiasts around the world racing," said Monkey 47 founder Alexander Stein. "This year's Distiller's Cut is proof that good things really can be found right before your eyes. At the Black Forest Distillery, one of the experiences we're really proud to offer guests is an exploration of the amazing ingredients that can be sourced within 47km of the distillery – this year's Distiller's Cut is a homage to these hidden gems, and further proof of how we leave no stone unturned when it comes to adventures of flavor."
This year's edition is described as "a spicy and elegant dry gin that features delicate, almost ethereal top notes of cinnamon and vanilla against a backdrop of extraordinary density and complexity… a remarkable taste experience, and not only for those who appreciate the refined aroma of woodruff."
For the packaging, the distillery nodded to the woodruff leaves by giving the bottling a green label. The giftbox, meanwhile, was made using sustainable FSC paper.
Bottled at 47% ABV, the limited-edition Monkey 47 Distiller's Cut 2022 gin is available to purchase via the brand's official website for €79.95 ($77 USD).
In April, Monkey 47 teamed up with streetwear brand A Bathing Ape to launch a limited edition bottle and capsule collection.