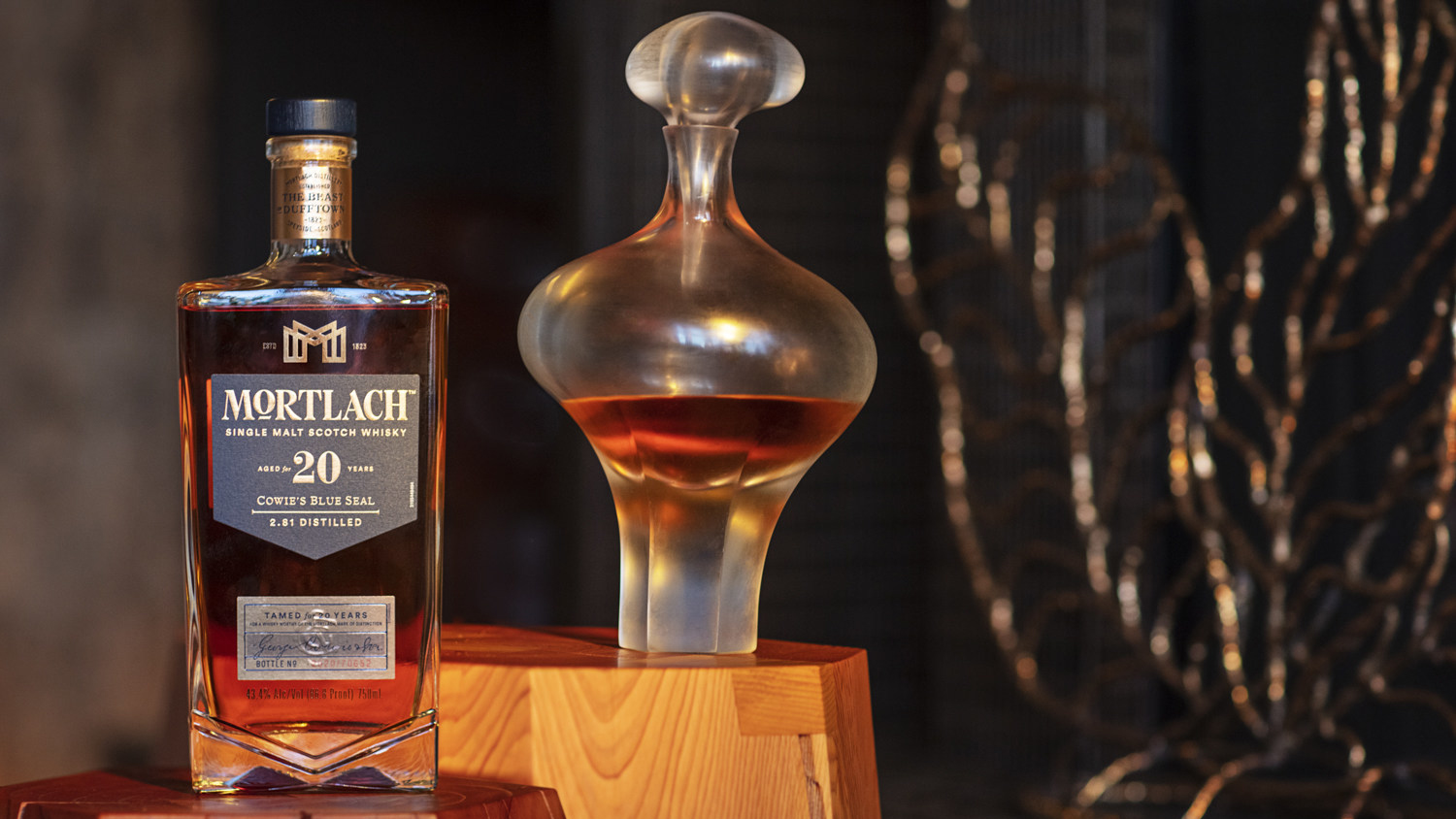 Mortlach has partnered with world-renowned designer Luca Nichetto to created SEI, a bespoke whisky decanter. Pioneered by an engineer and a doctor, the nearly 200-year-old Speyside Scotch brand is deeply rooted in craftsmanship. SEI by Luca Nichetto is the first product from Mortlach By Design, a program that will partner with some of the world's best designers on bespoke products that culminate in an extraordinary whisky experience.
SEI, made from hand-blown Murano glass, embodies the bold characteristics that differentiate Mortlach. The decanter is rooted in its hexagonal base, a perfect geometric shape directly inspired by Mortlach's unique distillation process, known as "The Way," which features six stills that bring together three distinct streams of liquid to create the whisky's complex taste. From there, SEI – meaning six in Nichetto's native Italian – blossoms into an organic form, mysterious and natural, much like the spirit itself: "The Mortlach distillery was pi by two outliers; the Cowies didn't come from distilling backgrounds and used their design prowess and engineering precision to concept a completely unique approach that has never been replicated," said Nichetto. "As a creative myself, I am so inspired by others who have made their own way, and feel the SEI decanter reflects this bold, innovative spirit."
The entire piece has a sanded finish that accentuates the color of the liquid within, a hue that almost exactly matches the amber tone popular in Murano glass. Traditionally, decanters were reserved for only the finest of spirits; Nichetto's vessel holds fast to this ideal and is meant to be poured and adored, celebrating the luxurious spirit of Mortlach.
"The world of whisky is steeped in ritual and tradition, but Mortlach, while still a darling of connoisseurs, embodies modern luxury – bold and complex, yet elegant and understated," said Sophie Kelly, Senior VP of Whiskies for North America at Diageo. "Luca truly understands the essence of this spirit, and his decanter complements it perfectly."
SEI will be included in Vessels, an exhibition from SIZED.STUDIO that will showcase over 100 vessels from collaborators, designers, arts, and dealers. The show opened on February 16th and runs for two weeks; all proceeds from any sale of the decanter will be donated to ReBuild Foundation, a Theaster Gates founded platform for art, cultural development, and neighborhood transformation.
The Mortlach By Design series will continue over the course of the year, revealing custom designs by celebrated creatives such as Joe Doucet and Sabine Marcelis, among others. The pieces will celebrate the unique characteristics of Mortlach and will come together to create the ultimate whisky experience.
For more information or to purchase a bottle of Mortlach, head over to the distillery's official website.