The extreme prestige whisky world took off in 2022. Over the course of the year, there were no less than five whiskies released that cost over $75,000 per bottle, that's more than a 2022 Maserati Ghibli GT. The most expensive whisky bottlings of 2022 come from some of the biggest names in Scotch: Balvenie, Macallan, Dalmore, Royal Salute, and Bowmore.
Read on to find out more about the most expensive whisky releases of 2022:
Balvenie Sixty ($145,000)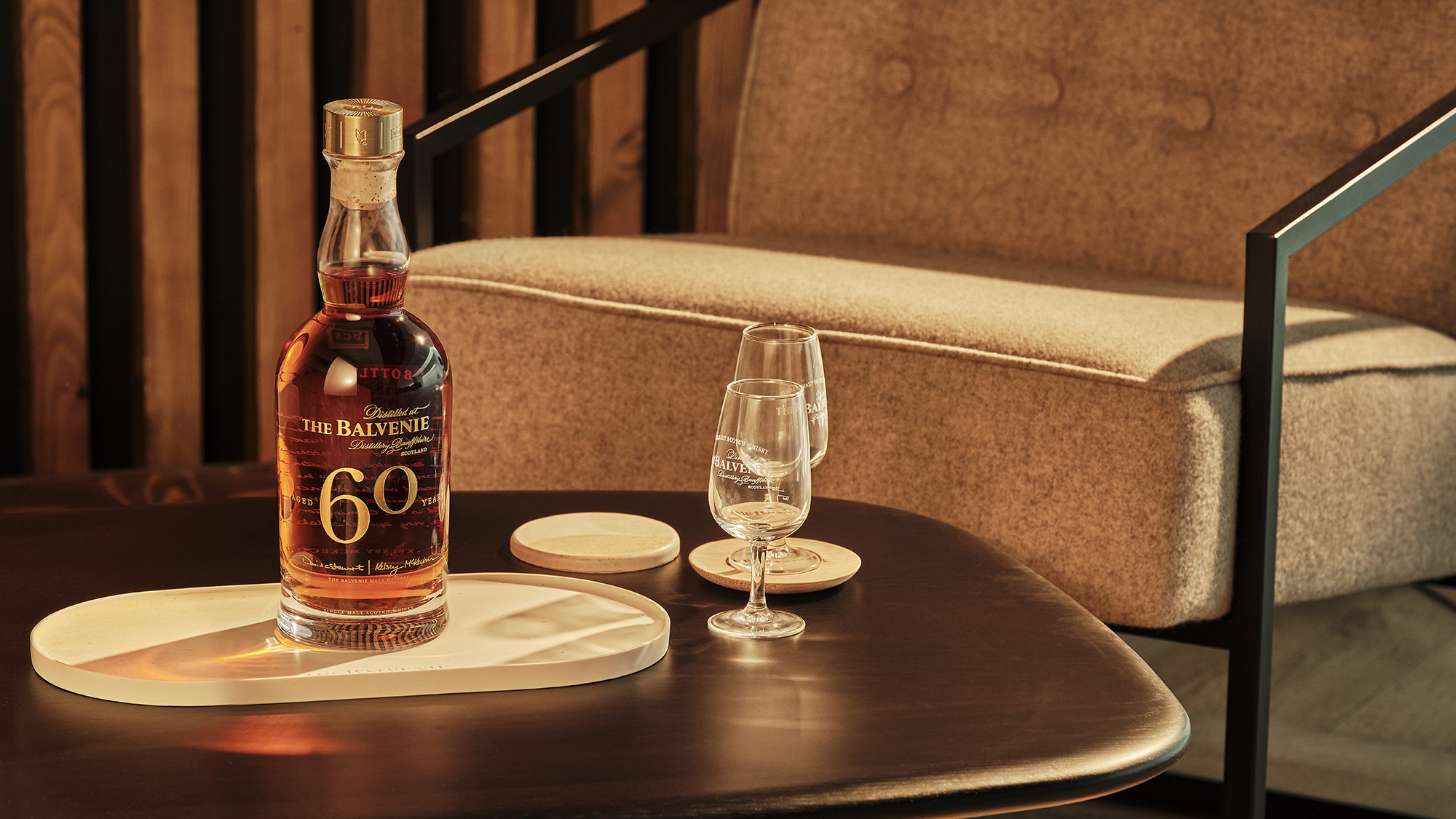 The oldest and rarest whisky ever released by Balvenie, this single cask bottling from 1962 marks the anniversary of renowned Malt Master David C. Stewart MBE, who is celebrating six decades at the distillery–making him the longest serving Malt Master in industry history. For those of us who will probably never get a chance to taste such a rare bottling, The Balvenie's Kelsey McKechnie, who has been mentored by Stewart for the past four years, says "On the nose the whisky has a mesmerizing array of autumnal aromas; lavender, heather and bracken. Whilst rich toffee, roasted coffee and beautifully layered oak dominate the palate. The flavor evolves with time revealing bursts of cloves, nutmeg, charred oak and candied orange in an exceptional long lasting finish"

Dalmore Luminary Series No. 1 ($143,000)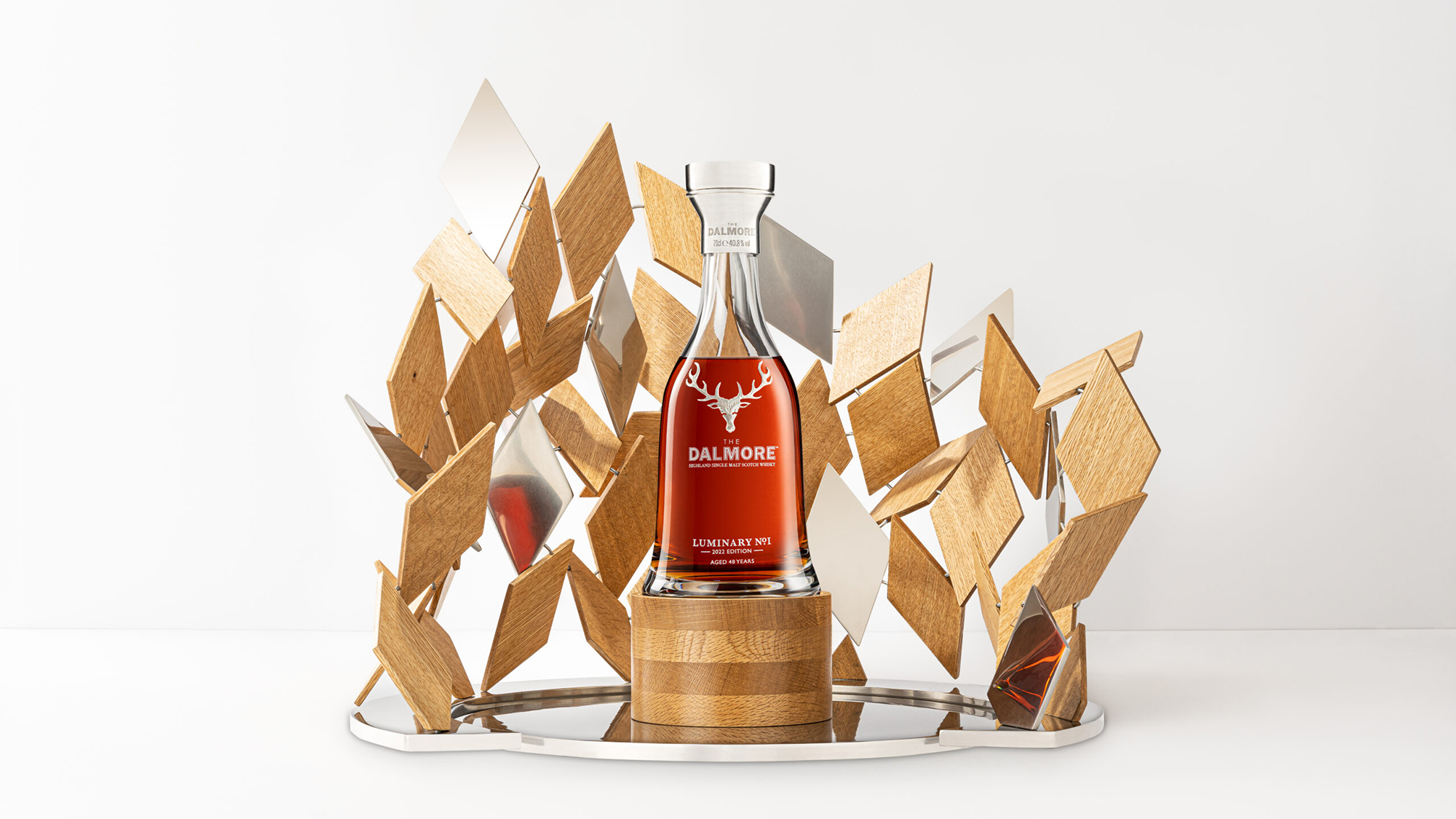 The Dalmore Luminary Series is a collection of rare, limited-edition single malts curated in partnership with V&A Dundee, Scotland's design museum. Starting in 2022, the series will see the release of three editions, each containing two Luminary Scotch whiskies: The Rare and The Collectible. The inaugural chapter of the Luminary Series – Luminary No.1, 2022 Edition – showcases the combined skills of two masters and their protégés: internationally acclaimed architect Kengo Kuma and Maurizio Mucciola, the lead architects of V&A Dundee, in collaboration with Master Distiller Richard Paterson OBE, and Master Whisky Maker Gregg Glass. A rare 48 Year Old single malt, it reflects the creative collaboration between Kuma and Paterson, which began in 2020 alongside the announcement of a four-year partnership with V&A Dundee.

The Macallan The Reach ($125,000)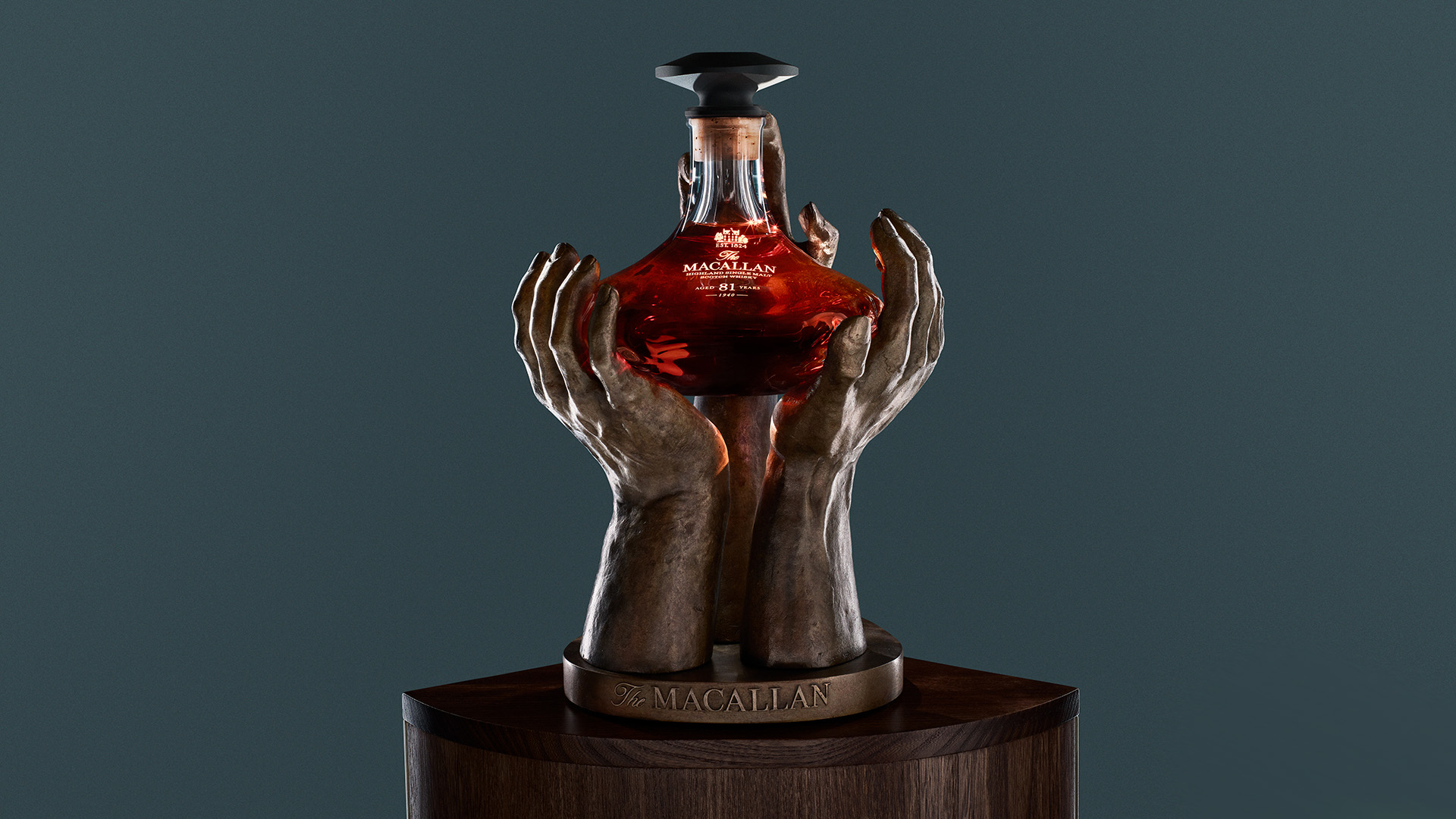 The oldest whisky on this list and the world's oldest single malt, the 81-year-old whisky dethroned Gordon & MacPhail's 80 Year Old Glenlivet, which was released just last year. The Macallan The Reach was created from a single, sherry seasoned oak cask. Crafted during the Second World War, it was laid to rest in 1940 before The Macallan was compelled to close its doors for the first time in its history. The Macallan The Reach will be limited to only 288 decanters worldwide

Royal Salute Forces of Nature by Kate MccGwire ($90,000)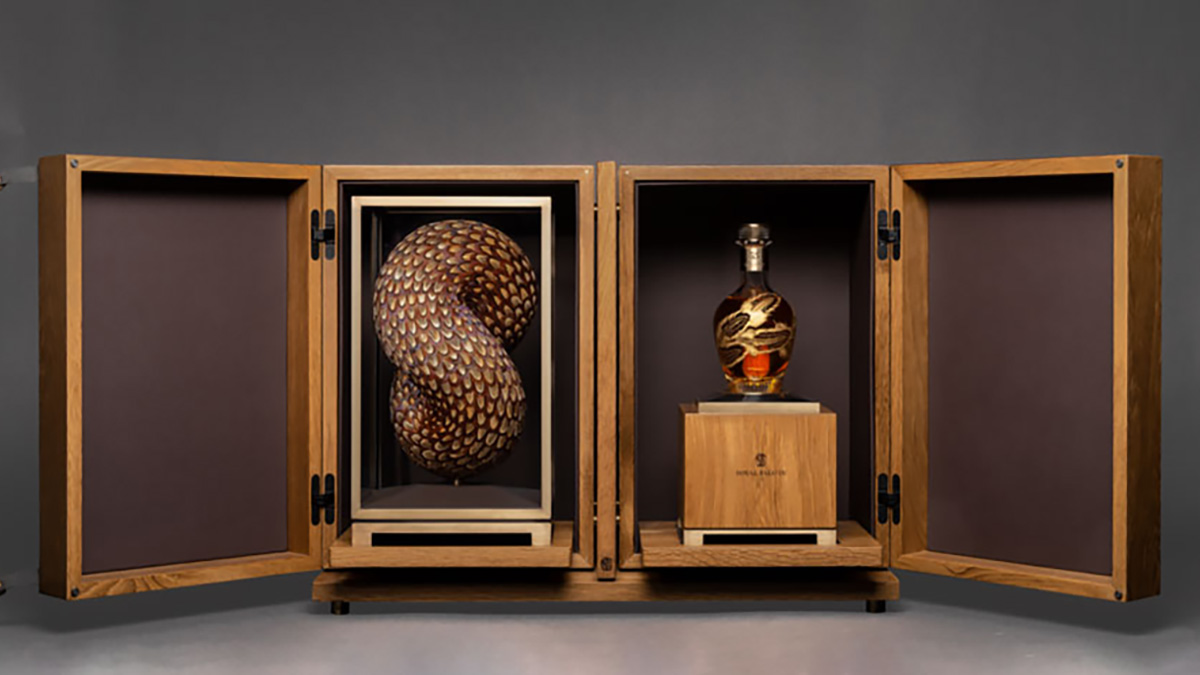 Literally a work of art, the Royal Salute Forces of Nature by Kate MccGwire comes in at $90,000. The 53-year-old whisky is the first in the brand's The Art of Wonder collection. Just 21 decanters were made available, each individually hand blown by artisan glassmakers Dartington Crystal. Each decanter is engraved with intricate feathers and gilded in 24-carat gold leaf, with magnificent curves inspired by Kate MccGwire's enchanting sculptures.

Bowmore ARC-52 ($75,000)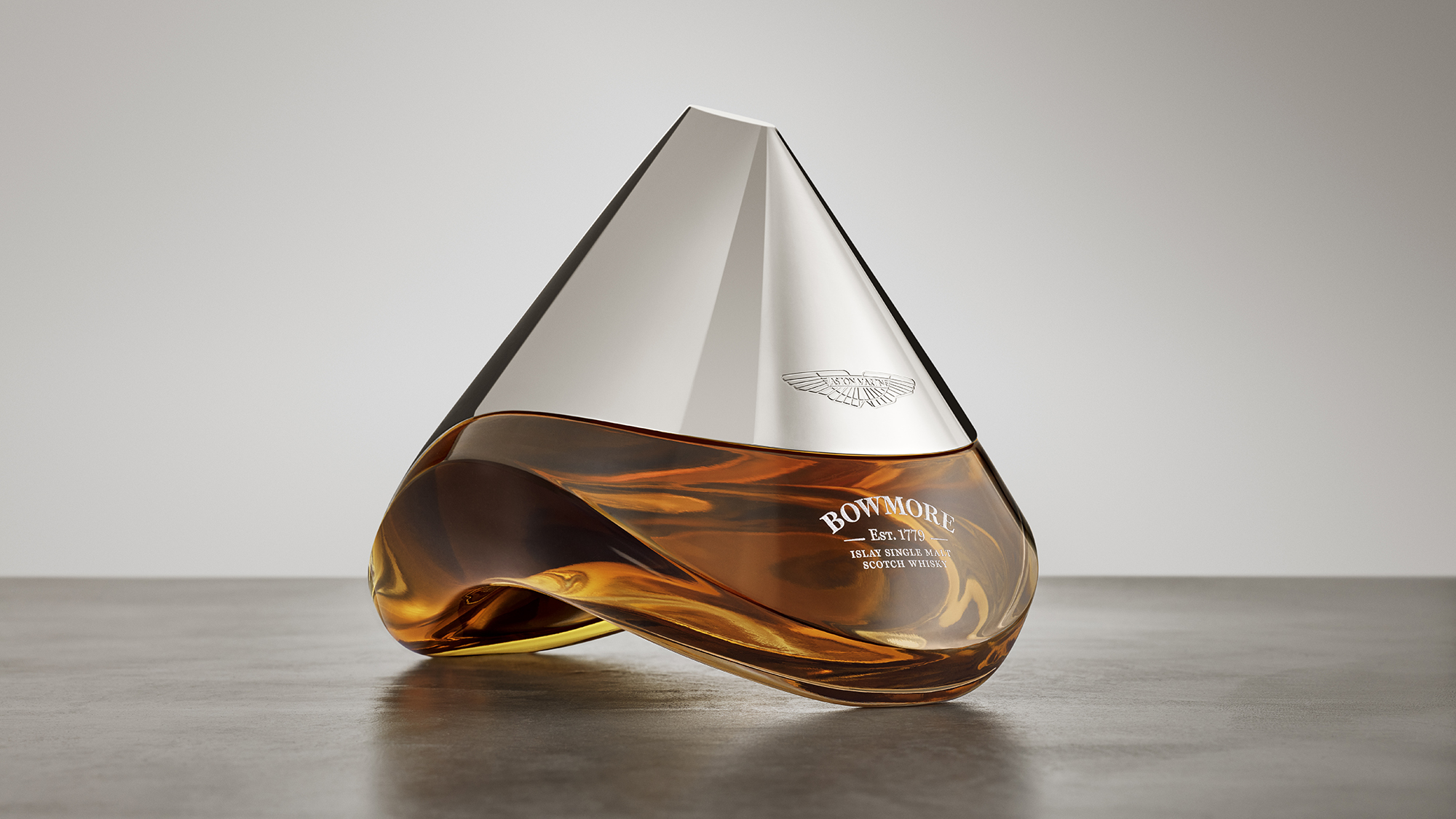 A collaboration between Bowmore and Aston Martin, the Bowmore ARC-52 is the oldest whisky released by the Islay distillery to date. It matured for 52 years in a marriage of two cask styles: 50% in American Oak Hogshead and 50% in a European Oak Butt. Bowmore's master blender Ron Welsh noted, "Working with Aston Martin remains hugely rewarding and fascinating for me. It continues to inspire and show us a different way of working, with absolute precision, and has allowed us to create what, in my opinion, is the best Bowmore over 50 years old that I've ever tasted."

Who do you think will release next year's most expensive whisky bottlings?