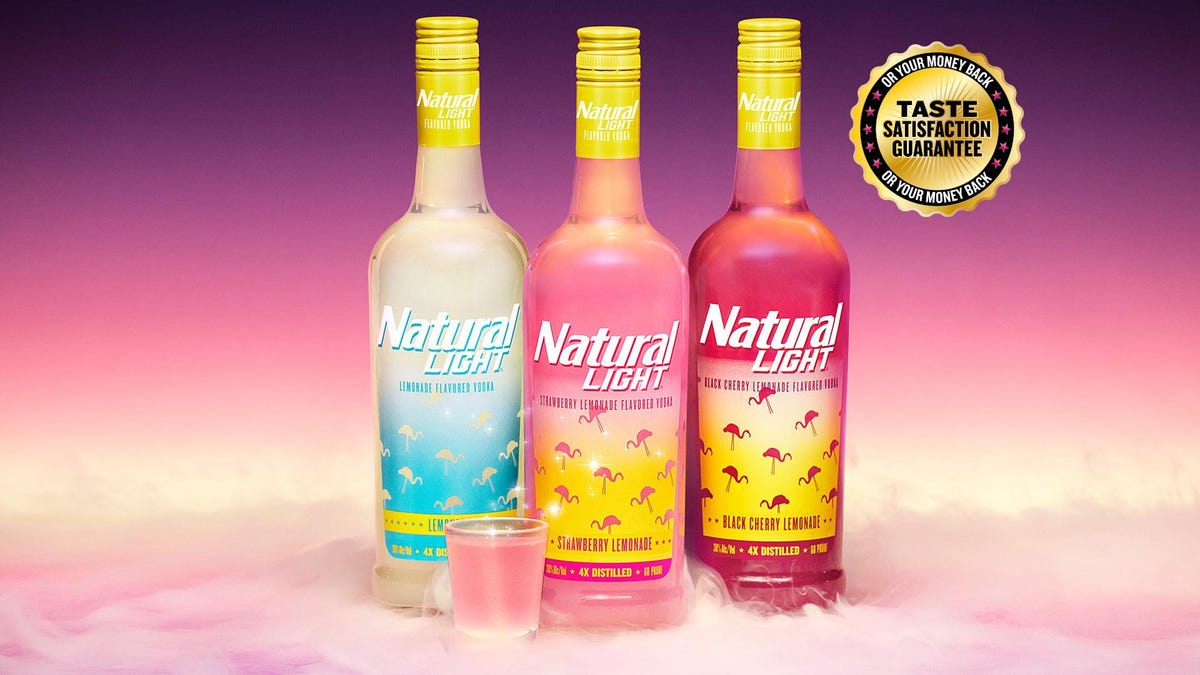 We all wonder exactly what we'll become when we grow up. Now, after all the frat parties and tailgates, Natty Light has finally blossomed into its true adult self with the launch of a trio of lemonade-flavored vodkas. The AB InBev-owned brand today announced the release of Natrual Light Lemonade, Strawberry Lemonade and Black Cherry Lemonade vodkas.
With the launch, AB InBev looks to tap into the mounting flavored vodka trend while capitalising on the popularity of its reduced-calorie beer brand, which it first introduced to American drinkers in 1977.
"Natural Light is constantly looking to innovate to meet the evolving flavor preferences of our fans. Nothing is off the table," said Daniel Blake, group vice-president, Budweiser and value at Anheuser-Busch. "Flavored vodka is one of the fastest-growing segments in spirits, and we knew Natty was the brand to show up to the party with a great tasting offering to set us apart. We're such believers in the taste of Natty Vodka, we'll guarantee you'll love it or you get money back."
That means the brand is offering a rebate if you don't enjoy the product. But if you're buying any of the Natty Light vodkas, we assume you know what you're getting into.
All bottled at 30% ABV, the trio of Natural Light vodkas are available in both 750ml and 50ml bottles.
Earlier this year, AB InBev teamed up with Travis Scott to launch his Cacti hard seltzer.