The negroni Is the world's most popular cocktail. While its origins remain unclear–though we do know it was first concocted in Florence, Italy–Camparino in Galleria in Milan is without a doubt its spiritual home today, as well as an Italian aperitivo hour institution.
Opened over 100 years ago in 1915 by Davide Campari–the son of Campari's inventor, Gaspare Campari–Camparino is best known as the place where the aperitivo became an Italian ritual. Today, aperitivo hour is celebrated from 7pm-9pm, and the negroni is the cocktail at its center.
To celebrate negroni week, we chatted with Camparino in Galleria head bartender Tommaso Cecca to get three variations on the classic cocktail, including a mezcal negroni.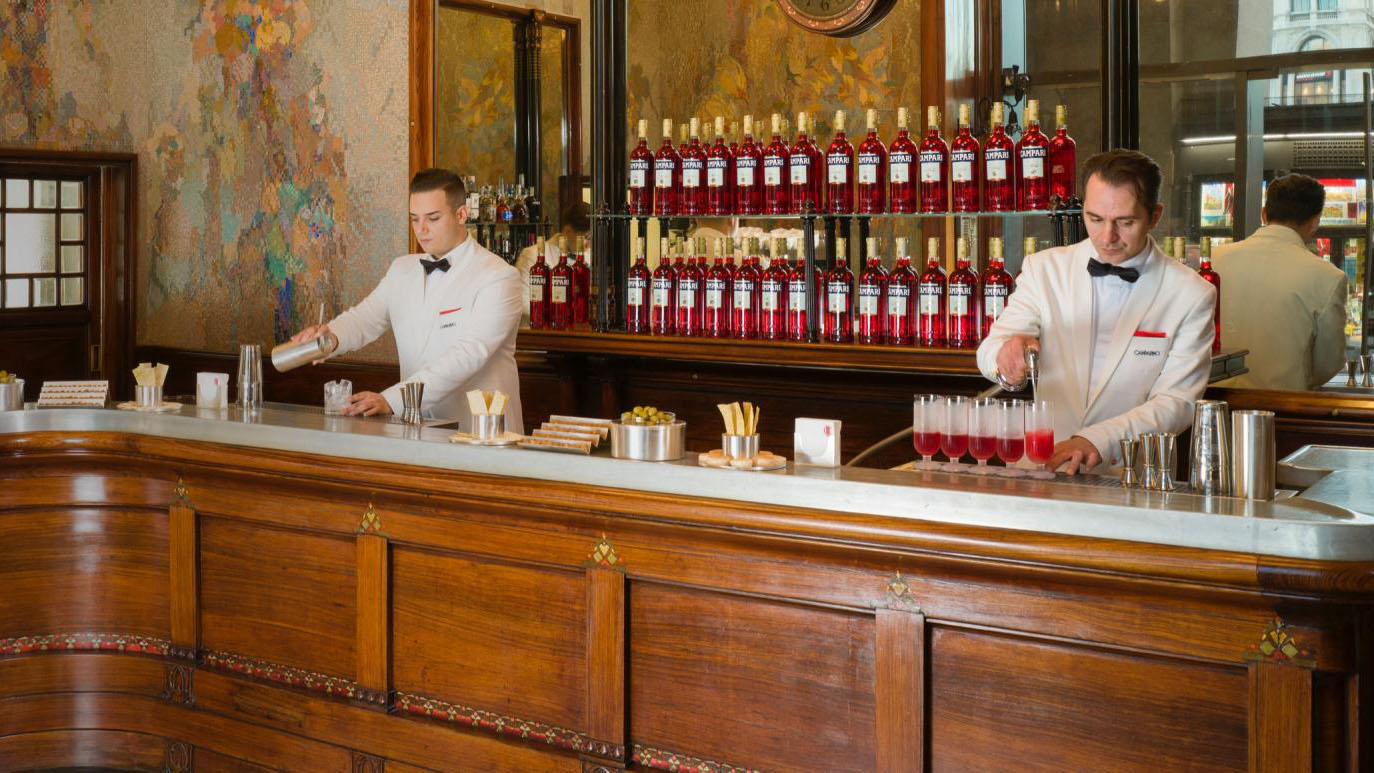 Negroni Variations From Milan's Camparino in Galleria:
Compadre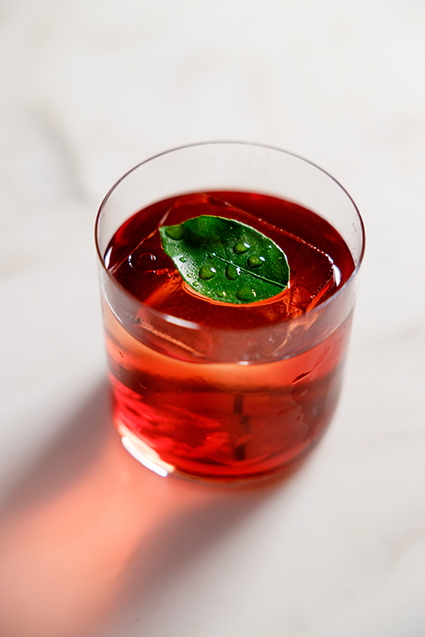 "The Compadre is a riff on the classic Negroni, utilizing Campari, Montelobos Mezcal, chinotto, 1757 Vermouth di Torino Rosso, bitters, agave and a spritz of bergamot, giving the cocktail a strong taste and smoky touch," says Cecca. "The smoky notes come from the Mezcal, and the agave syrup stands out in this full-bodied drink making it complex and giving it a tasty texture. The citrus and fresh finish is thanks to the notes of chinotto that blend perfectly with the essence of bergamot.:
Ingredients:
1.2oz Campari
0.7oz Montelobos Mezcal Espadin
0.5oz Quaglia Chinotto
0.5oz 1757 Vermouth di Torino Rosso
2 dashes Angostura bitters
0.2oz Agave
Method:
Add Campari and Montelobos Mezcal Espadin into a mixing glass. Next, add 1757 Vermouth di Torino Rosso, Quaglia Chinotto and 2 dashes of Angostura bitters. Finally, add agave syrup and 8-10 ice cubes to the mixing glass. Stir with a bar spoon for 12-15 seconds. Pour into a low tumbler glass over one large ice cube. Garnish with a kaffir leaf and bergamot essence.


L'Aperitivo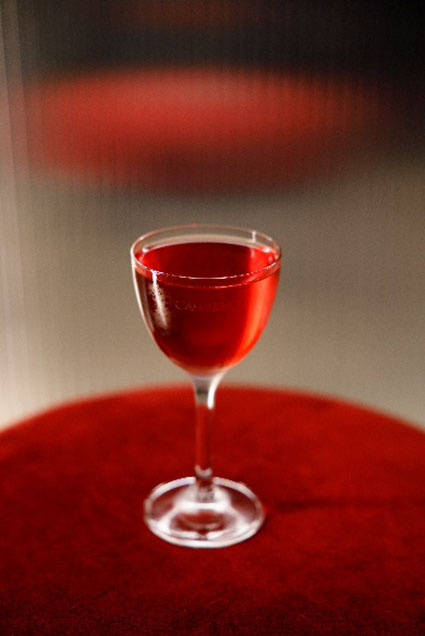 "Campari is Italy's original aperitivo created in 1860 and launched Europe's aperitif culture, which is still embraced to this day," explains Cecca. "The L'Aperitivo is made with Campari, Aperol, absinthe, shrub di ibisco, and sherry fino, the combination of ingredients lends to a tasty and light aperitif with herbaceous notes. The combination of bitter, sweet, savory and fresh, makes it the perfect cocktail for an aperitivo hour.
Ingredients:
0.85oz Campari
0.5oz Aperol
0.17oz Absinthe
0.17oz Maraschino Liqueur
1.35oz Sherry Fino
Method:
Take a chilled high coupe glass and pour 90ml of pre-batch into a mixing glass. Stir over ice for about 12/15 seconds. Pour content into the previously chilled glass. Spray laurel essence.


Campari & Soda
"Dating back over a century, the Campari & Soda was served in the Camparino in Galleria and was the most popular drink on the menu.," notes Cecca. "Created using an innovative soda machine kept in the basement of the venue, the Campari & Soda of the Camparino was carefully crafted to deliver the ultimate Milanese Aperitivo experience with the right balance of bitterness. The Campari & Soda is a simple and fresh citrusy drink with orangey notes mixed in with bold botanicals, and is now enjoyed globally."
Ingredients:
1 part Campari
3 parts Soda Water
Orange garnish
Method:
Build over ice in a highball glass. Garnish with an orange peel.