150 handmade decanters filled with 150th Anniversary expression available now. 
Old Forester is celebrating its 150th anniversary in style. From November 16th 2023, 150 lucky fans of the prestigious bourbon will be able to buy an anniversary expression of the classic drink in a handmade decanter. 
Available via the Old Forester website the limited edition decanters cost $2,500 a piece. Previously reserved for the Brown Family, the drink served in a limited edition collector's decanter comes with a VIP tour of the Old Forester distillery, and a private reception with the Brown Family. The date of this event? December 5th 2023 – marking another memorable anniversary; the repeal of prohibition in the USA.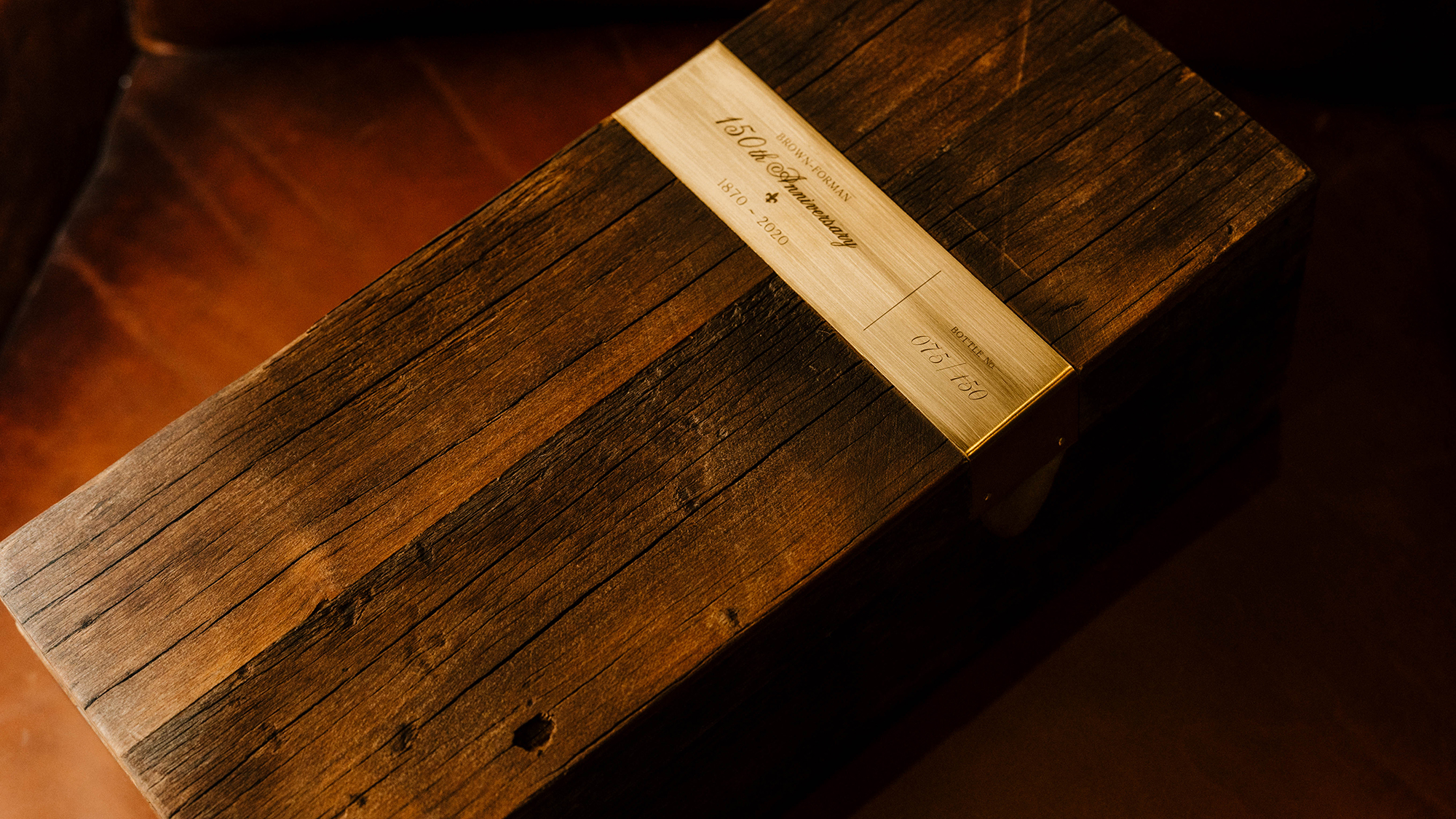 Inspired by the Old Forester history holiday decanters of the 1950's and '60's which were created by the godfather of industrial design in Raymond Lowey, each decanter is packaged in wood recovered from the fire at Old Forester on Whiskey Row in 2015 – lending historic weight and a celebration of heritage in this limited run product.
Old Forester's history is also being honored as part of a year-long exhibit at the Frazier Museum in downtown Louisville – a landmark founded by Brown-family member, Owsley Brown Frazier, that starts the Kentucky Bourbon Trail. Visitors to the exhibit will experience the story behind the mid-century decanters that inspired the 150th anniversary release.
For more information, head over to the distillery's official website.
In July, Old Forester unveiled the latest addition to its 117 series, Bottled in Bond. In accordance with the 1897 Bottled in Bond Act, this bourbon is bottled from barrels filled during a single distillation season – the wet and warm late Spring of 2014.