In an effort to help cure winter wanderlust, Opihr Gin has unveiled Voyager, a collaboration with Amazon that brings three travel-inspired cocktails made with the British brand's Regional Editions range straight to your door. The trio of drinks can be ordered via Amazon throughout the United Kingdom.
Recently, Opihr launched its Regional Editions range of Gins – three unique spiced gins each inspired by culinary flavor trends from different destinations along the Ancient Spice Route, including Europe, the Far East, and Arabia. To celebrate the launch, the brand has created three winter cocktail recipes that look to transport imbibers to destinations across the globe.
Opihr has teamed up with Amazon to ensure that all of the ingredients for these unique cocktail recipes are available in just a few clicks. Those interested just need to go to 'OPIHR's Cocktail Voyager' on Amazon, select their travel inspired cocktail and add the ingredients to their basket.
Opihr Voyager Gin Cocktails Made With Regional Editions Range:


Opihr's Winter Spiced Spritz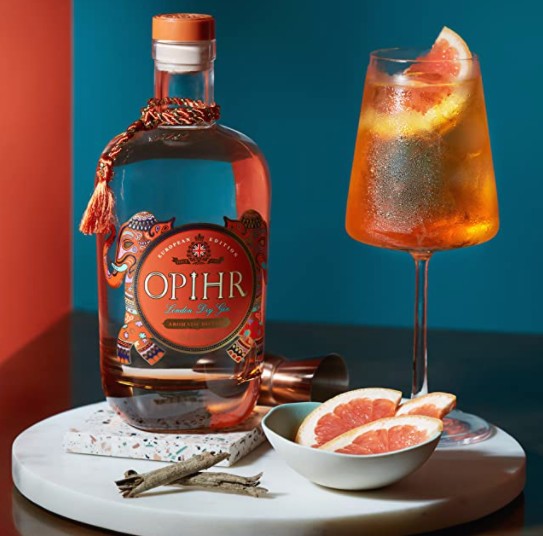 This spiced twist on the Italian favourite is sure to be a hit with Spritz fans this winter. Featuring OPIHR's European Edition Gin with aromatic bitters and rounded orange notes, it takes inspiration from the classic flavours found across the south of the continent. Cin cin!
Ingredients:
50ml Opihr European Edition
25ml Aperol
Grapefruit soda
Grapefruit slice to garnish
Instructions:
Add the OPIHR and Aperol to a wine glass, add ice and top with the grapefruit soda.
Garnish with a grapefruit slice to finish.


Opihr's Spiced Red Snapper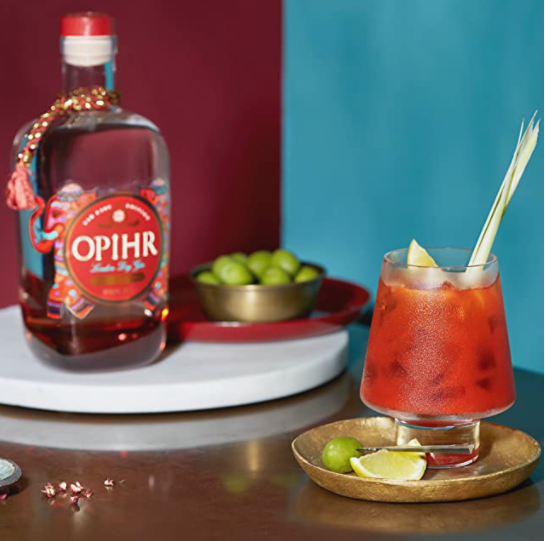 Bloody Mary lovers will never look back once they've tried this Spiced Red Snapper recipe. Featuring OPIHR's Far East Edition – a bold, intense gin inspired by the warming flavours of Szechuan pepper and smoky ajwain commonly found in China. Each sip transports your taste buds straight to the spice markets of Asia.
Ingredients:
60ml Opihr Far East Edition
100ml tomato juice
20ml lime juice
1 tsp Sriracha sauce
1 tsp soy sauce
Lemongrass stick to garnish
Instructions:
Mix all ingredients thoroughly in glass, add ice and a lemongrass stick to garnish.


Opihr's Spiced Daiquiri
A perfect marriage of citrus and spice, this spiced twist on another favourite features OPIHR's Arabian Edition Gin, which blends the rare ingredients of Persian black lemons and timut pepper, for a gloriously rich citrus flavour like no other.
Ingredients:
45ml Opihr Arabian Edition
20ml rose syrup
20ml lemon Juice
3 dashes of Teapot Bitters
Dehydrated lemon slice to garnish
Instructions:
Build in Collins glass (or similar) with ice. Season with salt and pepper and garnish.
So, while winter travel plans may have been put on hold for now, Gin lovers can still take their taste buds on an around the world adventure with the Opihr Cocktail Voyager.