Ernest Hemingway-inspired rum brand Papa's Pilar has added a Rye-Finished Rum to its portfolio. This is the fourth expression to join the flagship fleet.
Papa's Pilar Rye-Finished Rum is made using the brand's Dark Rum, which is solera blended with rums sourced from Barbados, Dominican Republic, Panama, Venezuela, and Florida. The rum is further finished in once-used straight rye whiskey barrels made from heavily charred white oak.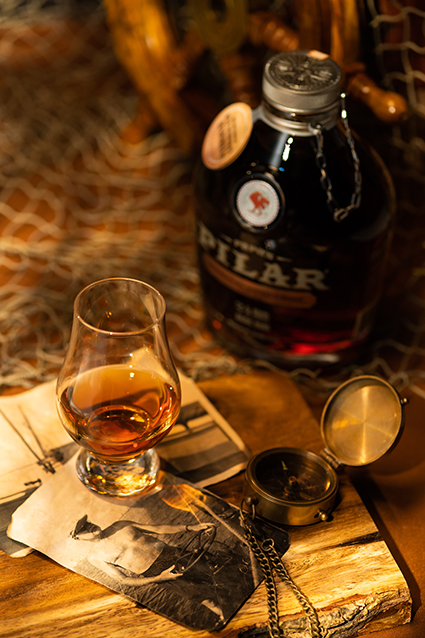 The rum offers an oak-forward taste with subtle hints of coffee, baking spices, and dark chocolate. Bottled at 43% ABV, the rum delivers aromas of oak, burnt sugar, dates and baking spices, with a long and warm lingering finish of cacao and caramel.
Papa's Pilar Rye-Finished Rum marries Master Distiller Ron Call's passion for innovative rum with his roots in the whiskey industry. With 49 years of Master Distilling behind him, the majority of which includes whiskey, this release allows Ron to return to his roots while producing a perfectly crafted premium spirit that both rum and whiskey aficionados will enjoy.
"I was eager to infuse the practices and nuances I garnered from my work in the whiskey industry into a finished rum that I'm proud to put my name on," said Ron Call. "Our new Rye-Finished Rum is an ode to Papa Hemingway who has inspired our dedication to innovation with his desire to constantly explore uncharted territories. We are looking forward to getting this into the hands of our fans as they embark on their own adventures."
While Papa's Pilar is a rum meant for sipping, the brand recommends enjoying this spirit however you like. Kyle Cooper, who leads Papa's Pilar's bar program, has developed the '62nd Street Manhattan' cocktail. The recipe name pays homage to Hemingway's home during his time spent in New York City.
62nd Street Manhattan
2 ounces Papa's Pilar Rye-Finished Rum
0.5 ounce sweet vermouth
Dash of Angostura bitters
Directions: Stir with ice to chill and dilute. Serve up or on the rocks, and garnish with dirty cherries or an orange peel.
Papa's Pilar Rye-Finished Rum is priced at $49.99 and is now available in select retailers nationwide, as well as on the brand's official website.