Patrón continues to grow its prestige portfolio with the launch of El Cielo. The heavenly new tequila follows in the footsteps of El Alto, which the brand launched late last year.
Distilled four-times, Patrón El Cielo looks to showcase the natural sweet flavors of agave. The drinks arrives just in time for summer, and is perfect for keeping drinks simple and can be enjoyed over ice with a slice of orange.
"Patrón El Cielo is radiantly smooth offering a unique experience for tequila drinkers delivering an impressively rare, naturally sweet taste," said Kathy Parker, Global Chief Marketing Officer at Patrón. "By taking our iconic Silver tequila and expertly using a fourth distillation to develop an amazing, prestige tequila, a first within the category, Master Distiller David Rodriguez really pushed the boundaries with a distinctive process—the complexity of distilling tequila without sacrificing flavor requires remarkable talent and we're immensely proud of this bold innovation his team created."
Crafted in small batches, Patrón El Cielo is rich in sweetness and citrus notes with a brightness that pairs perfectly with summer moments.  A result of a unique distillation process and more than 150 tasting sessions, this expression is a testament to the countless hours, passionate experimentations and extraordinary lengths the brand puts into each of its offerings.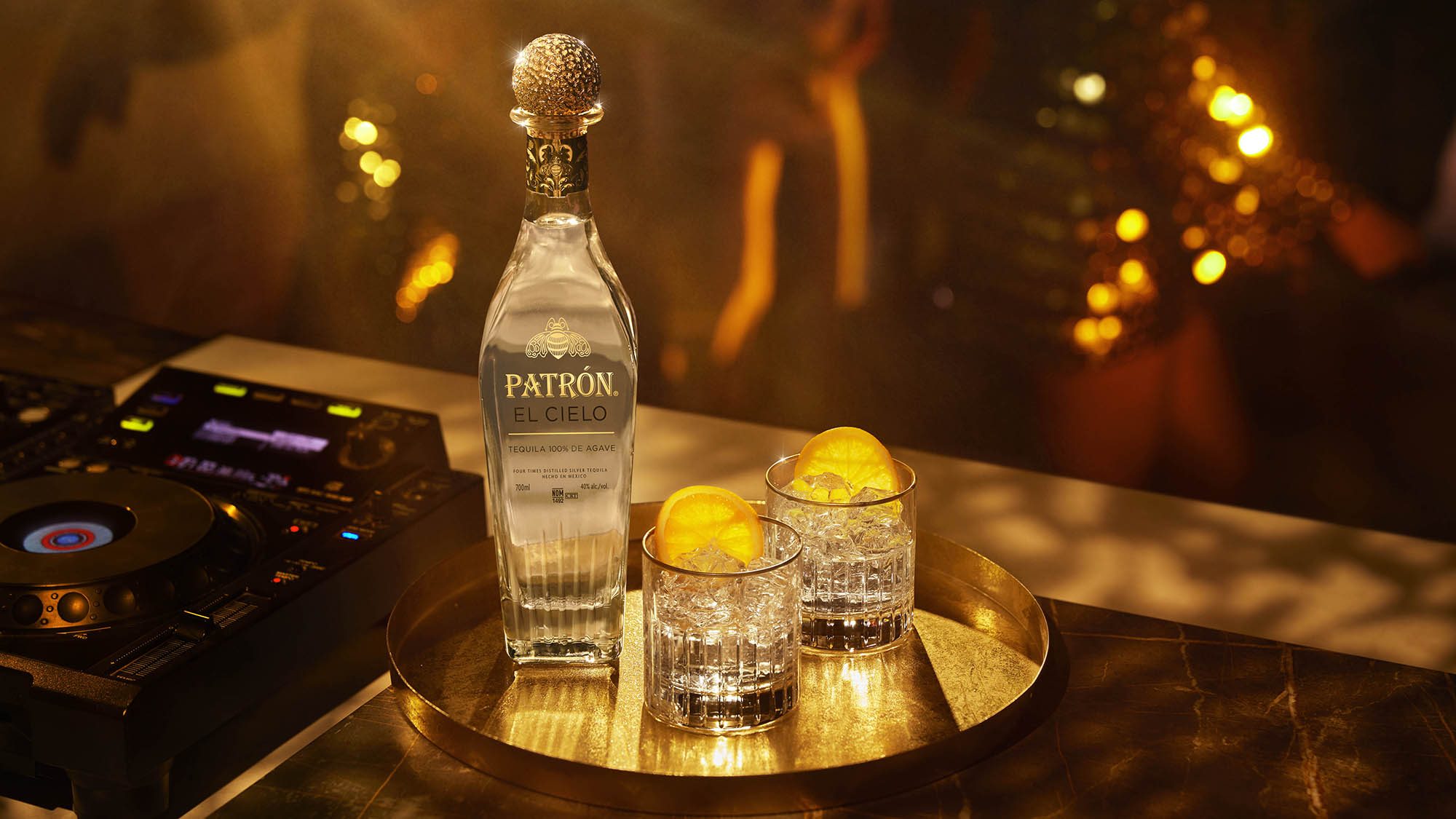 "For the first-time ever, we developed a prestige tequila with a fourth distillation—a process that is extremely rare within the industry—using the smallest copper pot still at Hacienda Patrón. While adding another stage of distillation is commonly misconceived as a culprit for diluting flavor, that was not the case for Patrón El Cielo," said David Rodriguez, Patrón Master Distiller.  "At Patrón, our goal is to achieve perfection in every drop—by using this unique, four-time distillation process, we unlocked and opened up the natural sweetness and smoothness from the agave to deliver an incredibly sweet and light tasting, smooth tequila."
The tequila is packaged in a sleek glass bottle outfitted with gold designs inspired by the volcanic tahona stone used to produce Patrón Tequila, with other elements inspired by the agave fields and light found within the Jalisco Highlands of Mexico.
Patrón El Cielo is the first four-times distilled prestige tequila. It is available globally and in markets across the U.S. for $129 per bottle. For more information, head over to the brand's official website.
Earlier this month, Patrón launched not one, but two smoky tequilas known as Ahumado Silver and Reposado. The new offerings are made with mesquite-smoked agave for a smooth, smoky flavor.