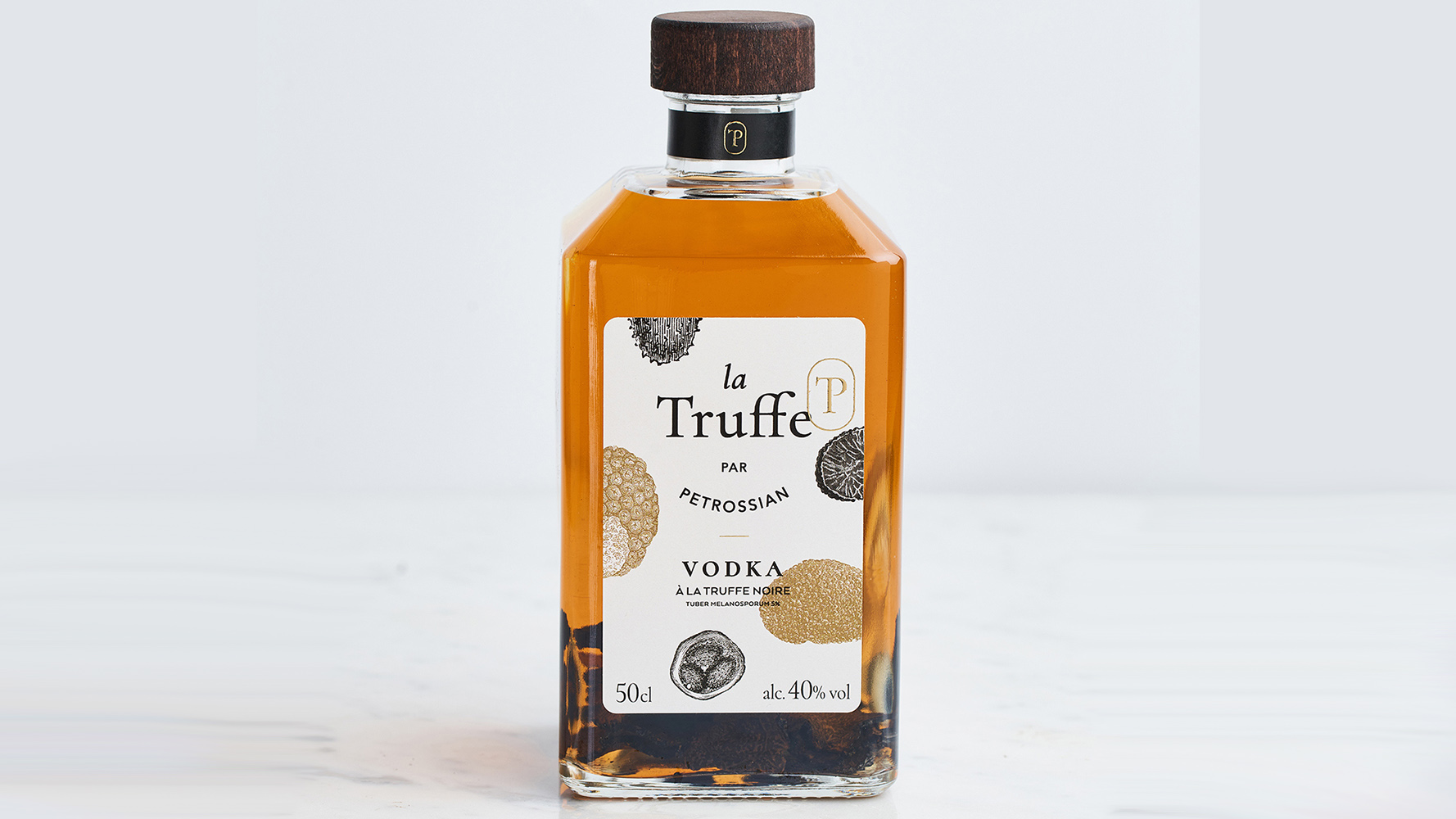 Petrossian is launching a luxurious black truffle vodka. Dubbe la Truffe, the new offering from the French luxury food retailer will hit shelves in mid-November.
Bottled at 40% ABV, Petrossian La Truffe is made with wheat and flavored with tuber melanosporum, also known as the Périgord truffle or French black truffle.The process to make the vodka uses a slow maceration to infuse the flavors.
"Expect notes of earth, wood and leather with a long finish," said Raphaelle Simmons, managing director of Petrossian UK. "It is an excellent pairing for smoked salmon or foie gras."
Simmons added, "Carefully selected from the forests of Europe, we've transformed these hidden treasures into rich, decadent truffle products for you to enjoy in your own home. Our La Truffe collection will invigorate your senses and inspire your recipes, whether you're an acclaimed chef or a dedicated amateur."
Best known for caviars, Petrossian has started to create other various treats, including drinks, that are targeted at customers looking to add a bit of luxury to their Christmas feast.
Each 50cl bottle of Petrossian La Truffe vodka contains 5% black truffle and will be available to order online beginning November 15. Bottles will retail at £75 each.
For more information or to order yourself a bottle, head over to Petrossian's official website.
Back in July, Grand Nez distillery became one of the few gin makers in the world to use fungi as a flavour. The French distiller has added summer truffles from the Gers to its new drink which sells at €48. Truffle is sliced and added to the gin – a triple distilled spirit. The gin also contains local yellow apples, pepper from Java and Madagascan vanilla. The innovative blend has proved to be quite the success with 1,000 of the 1,300 sold within a matter of weeks.