Conor Mcgregor's Proper No. Twelve Irish Whiskey just launched a new flavored bottling, Proper No. Twelve Irish Apple.
"I'm thrilled to announce the release of Proper No. Twelve Irish Apple," said McGregor. "This new product and its magnificent flavor profile will crush the competition. We have worked on this liquid for years and have combined my award-winning whiskey that my fans know and love with delicious notes of crisp and juicy Irish apple with a smooth finish like no other. Proper No. Twelve Irish Apple is liquid gold and I'd never settle for less."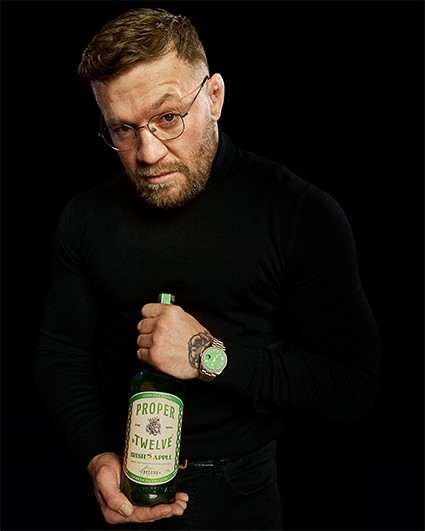 The Irish whiskey offers a blend of fine grain and single malt whiskey together with the flavor of crisp apple and notes of warm caramel, oak, and browned butter, all ending with a smooth finish.
"Since its inception, Proper No. Twelve Irish Whiskey has grown into an industry leader, rivaling 100+ year-old competitors. Now, we're looking to do it again with Proper Irish Apple, creating the new gold standard in the Flavored Whiskey category," said Lander Otegui, Chief Marketing Officer for Proximo Spirits, parent company of Proper No. Twelve Irish Whiskey.
Ken Austin, co-Founder of Proper No. Twelve Irish Whiskey, stated, "Our brand has seen huge success around the world since its launch. We will continue to parlay that success by giving back and supporting First Responders around the world. For each case of Proper No. Twelve Irish Whiskey and our new Proper Irish Apple sold, five dollars will be donated to First Responder organizations around the world. To date, the brand has contributed $1.9 million* to a variety of organizations, with more to come."
Proper Twelve Irish Apple is best served neat, on the rocks or in a proper cocktail. It is available for purchase in the United States at local retailers or on Drizly and ReserveBar for a suggested retail price of $24.99 per 750ml bottle.
For more information, head over to the brand's official website.