Rabbit Hole has added a cask strength Dareringer to its Founder's Collection of Kentucky Straight Bourbon Whiskeys. The latest addition limited-edition bourbon to join the series was finished in PX Sherry Casks from Spain.
Rabbit Hole Dareringer Founder's Collection embodies founder and whiskey maker Kaveh Zamanian's fascination with barrel aging. It is carefully crafted by taking wheated bourbon aged in alligator char barrels and resting it in hand-made Pedro Ximenez Sherry Casks from Spain's renown Casknolia Cooperage. The barrels used to finish the whisikey are made from rare, 60 year old wood that had been used to age a succession of PX sherry, brandy and PX sherry in partnership with three of Spain's oldest and most revered producers. No more than 15 barrels were used to create the final whiskey, making for a true small batch offering.
"Rabbit Hole represents a commitment to pushing bourbon beyond its traditional boundaries and with our Founder's Collection, we take our creativity a step further," said Zamanian. "For this, our fourth Founder's Collection release, my team and I set out to honor our core offering of Dareringer Straight Bourbon Whiskey. We selected rarefied casks for secondary aging and finishing, and harnessed the profound sherry notes of the wood to illustrate how the right combination of cask and whiskey can have a transformative effect on flavor and texture. We're especially proud of this exceptional bourbon and look forward to sharing it with those who favor one-of-a-kind whiskeys."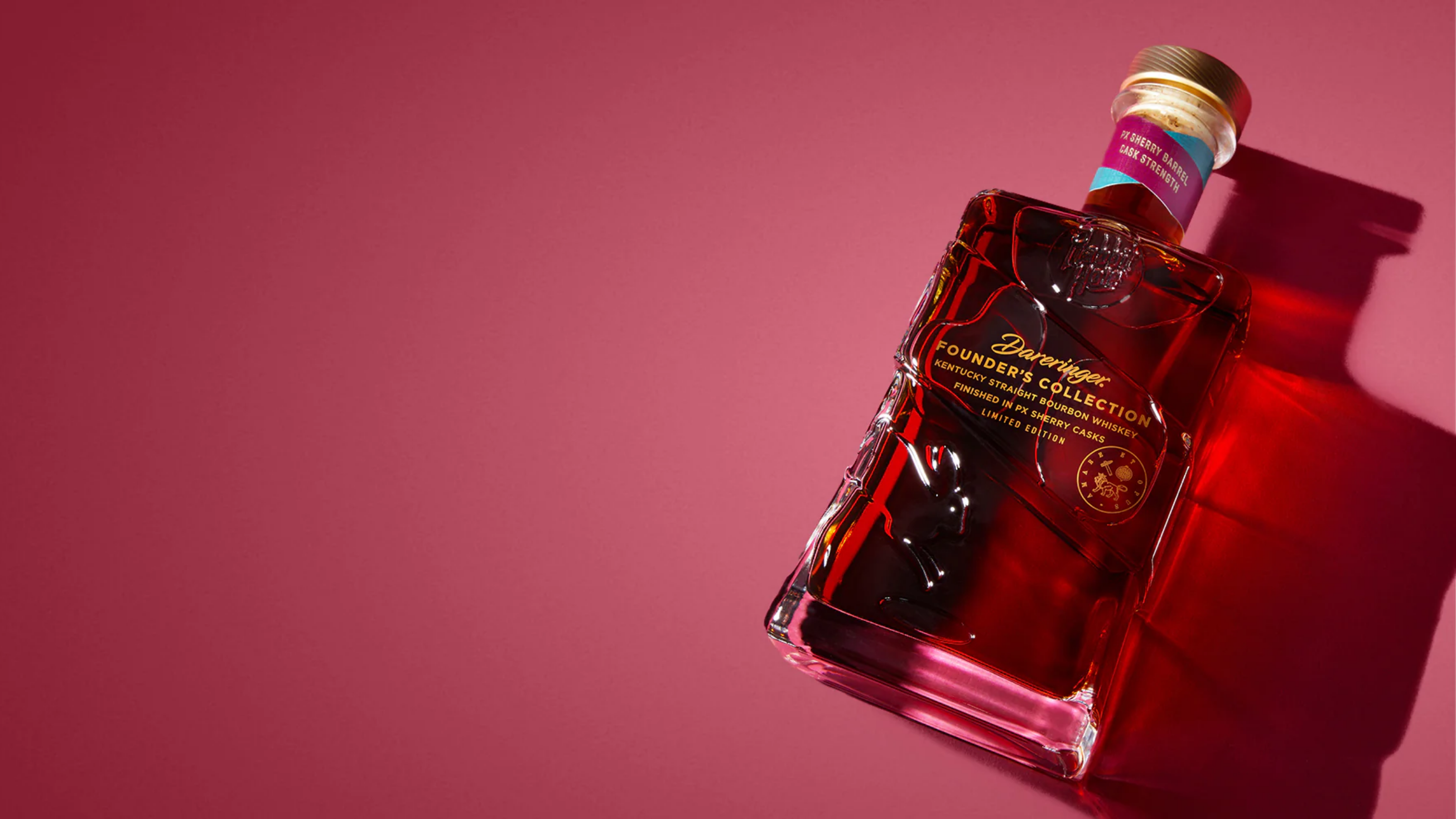 This limited edition release reimagines Rabbit Hole's award-winning Dareringer whiskey through a more pronounced sherry profile. Comprised of 65% corn, 25% wheat, and 10% malted barley, the new Founder's Collection whiskey arrives at 102.1 proof (51.1% ABV).
Tawny and auburn in color, the whiskey offers aromas of custard, walnut, sherry, and brown sugar. On the palate, it delivers a smooth pleasing mouthfeel balanced with cinnamon, tobacco, oak, caramel, blackcurrant, lemon, and cherry, which culminate to a medium to long, clean finish with notes of wine, toffee, and toasted pecans.
The whiskey comes in individually-numbered bottles sealed with a gold cork and placed in a wooden box. Adorned with an engraved rabbit, the wooden box has magnetic front and back panels that may be removed to display the limited-edition whiskey.
Just 2,444 bottles of Rabbit Hole Dareringer Founder's Collection will be released and can be purchased at the distillery as well as select retailers for a suggested retail price of $295. For more information, head over to the brand's official website.
Last month, to celebrate its 10th anniversary, Rabbit Hole has unveiled Tenniel, a limited-edition Double Barrel Cask Strength Kentucky Straight Bourbon Whiskey.