The Rolling Stones have launched their second Gin, this time featuring their iconic "Hot Lips" logo. Previously, the British rockers teamed up with Golby Gin on a "Yellow Tongue" bottling, which has since sold out.
The Rolling Stones Hot Lips London Dry Supreme Gin finds the band once again teaming up with Golby. The offering will be exclusively available at Selfridges, which does deliver to the United States.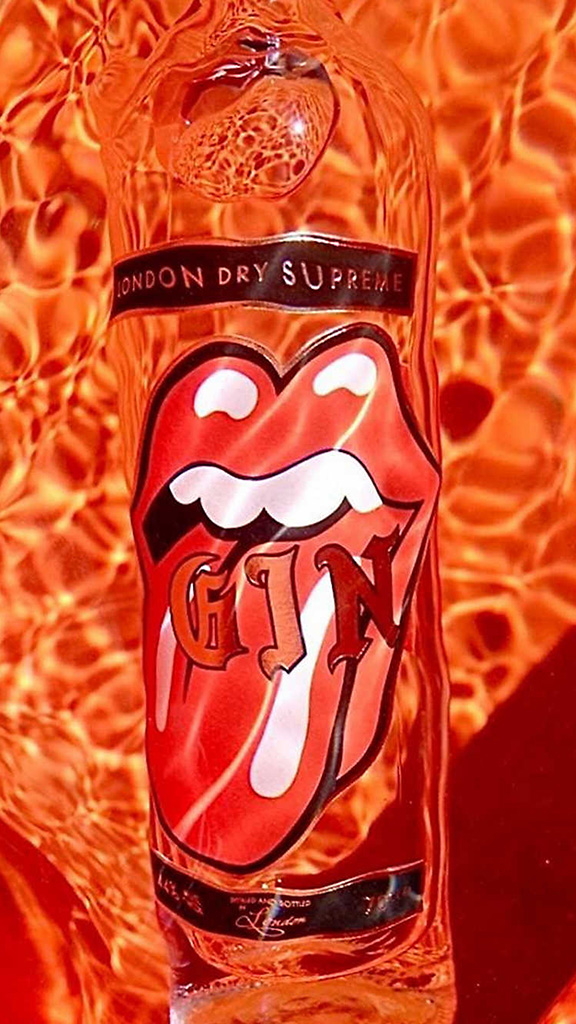 "We are honored to collaborate with the Stones on this second exclusive drop with Selfridges," Justin O'Shea, the founder of Goldy Gin. "The platform which Selfridges has created for innovative and exciting projects is the perfect environment and we expect another immediate sell out."
"There's no better way to turn an average cocktail into a rock'n'roll one than with a bottle of Goldy Gin. Following the sold-out "Yellow Tongue" bottling, The Rolling Stones' second collaboration takes the distillery's signature blend – heavy in juniper and citrus notes – and adorns it with the band's iconic "Hot Lips" logo. We're sure it'll give you some 'Satisfaction' at your next party. Sorry, couldn't help ourselves," says Selfridges.
Michael Monte, Selfridges Buyer, added: "We're delighted to partner with Goldy Gin to launch the newest Rolling Stones collaboration. There's no doubt this iconic bottle is going to be a huge hit with our customers – get your hands on it while you can!"
Spirits seem to be the next frontier for musicians and other celebrities. Last month, Kiss launched its own spirit, Kiss Black Diamond Rum. The new offering is the American rock band's first collaboration with Swedish drinks company Brands for Fans.
Last week, Belgian DJ and record producer Felix De Laet, better known by his stage name Lost Frequencies, launched Ocus Organic Gin. Cameron Diaz unveiled a new wine last week, while Ryan Reynolds sold his Gin to Diageo earlier this year, though the actor remains part of the brand.