Lima's top speakeasy, Sastreria Martinez, is set to celebrate its first birthday this month by teaming up with one of London's top cocktail bars. Tucked away in the heart of Miraflores, Sastreria opened its doors in May 2022, and is now set to celebrate an entire year of glamor and delicious drinks.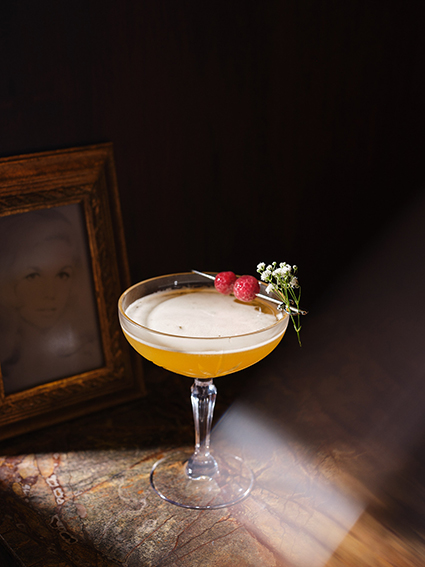 For the occasion, founder Diego Macedo is planning a party that will bring a guest bartender overseas: starring in the bar on the night of May 31st is Maura Milia, bar manager of the award-winning The Connaught in Mayfair, London. Maura, Diego, and the team of Sastreria will entertain guests of the night by shaking and stirring delicious cocktails, including the famous Connaught Martini.
During its first year, the speakeasy grew its following thanks to the extensive calendar of events the team put together. The bar hosted amazing restaurants pop ups, like Baan with Francesca Ferreyros, Cosme with James Berckemeyer, and Hanzo with Hajime Kasuga; as well as bars pop ups, where the Peruvian team hosted some of the best bars in the world, like Lyaness from London, Locale from Florence, and Handshake from Mexico City.
After the first birthday party, which will see Connaught Bar's Maura Milia behind the bar, the team at Sastreria Martinez will host more guest bartending until the end of the year, like Manhattan from Singapore, Little Red Door from Paris, and Shingo Gokan from Tokyo.
"Sastreria Martinez is more than just a cocktail bar, it's an experience," said Diego. "We take pride in offering a one-of-a-kind experience that celebrates the art of mixology and the glamour of the prohibition era. Whether you're celebrating a special occasion or looking for a place to unwind after a long day, Sastreria Martinez is the perfect destination."
For more information on the Sastreria Martinez first birthday party, head over to the bar's official website.