Simone Caporale's Sips, named No.3 on The World's 50 Best Bars 2022, and acclaimed Boadas Bar are bringing their Barcelona-based cocktail prowess to the renowned Donovan Bar in Brown's Hotel in Mayfair, London, for a two-night takeover sponsored by Amaro Santoni this September.
Co-founder of both Barcelona bars, Simone Caporale will be joining The Donovan Bar's Salvatore Calabrese, aka 'The Maestro', and Federico Pavan, Director of Mixology, for both evenings to deliver a host of cocktails created in collaboration by three of the world's best and most iconic bartenders.
Not only are the exclusive events an opportunity to see the work of three industry legends in one room, it also marks the first UK takeover for Sips and Boadas, which Simone Caporale and business partner Marc Alvarez acquired ownership of in 2022. Barcelona's oldest cocktail bar, Boadas was previously owned by Jerónimo Vaquero Barea for 55 years.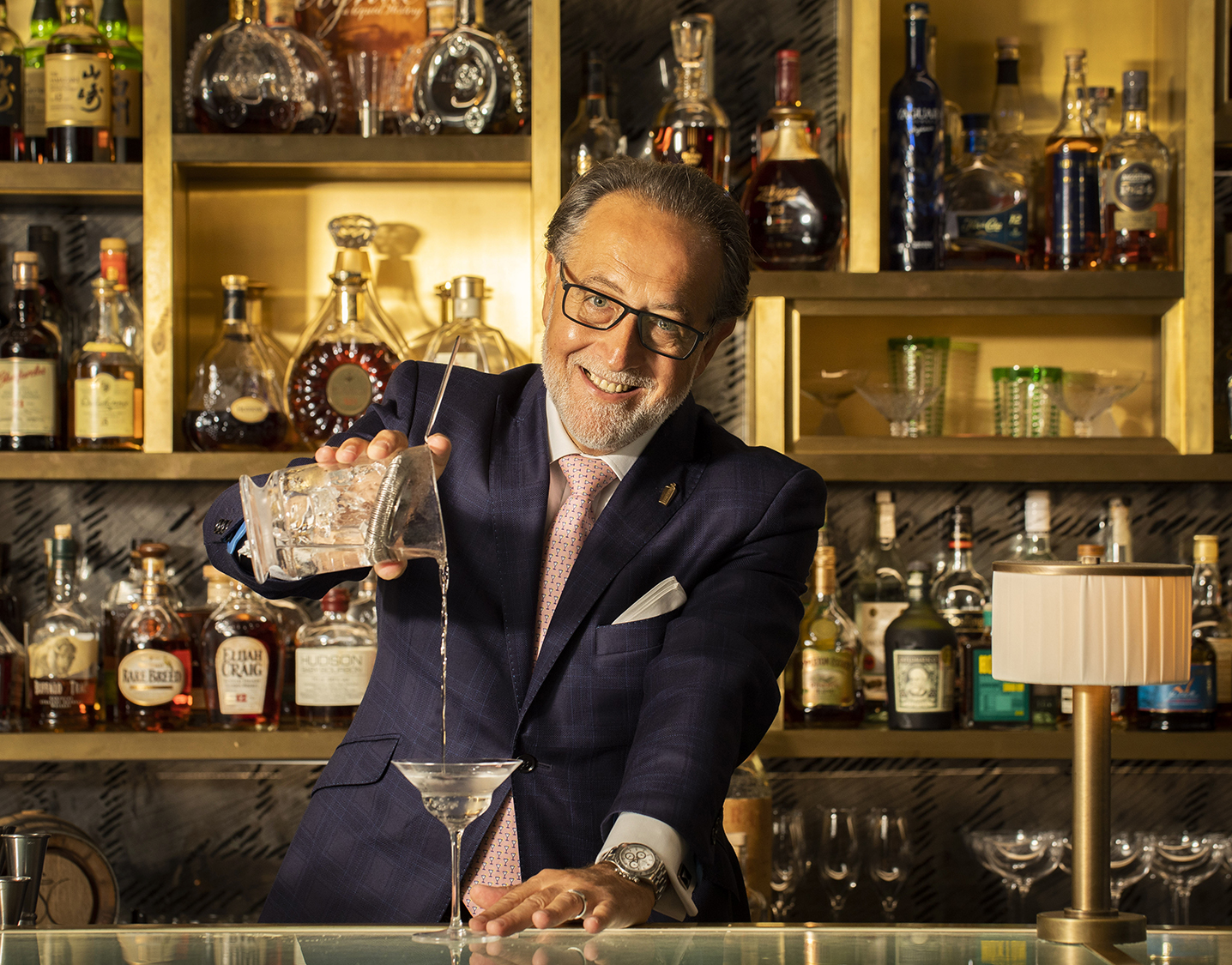 Although each venue is individual in style and offering, Simone Caporale, Salvatore Calabrese and Federico Pavan have worked together to create a special menu for both evenings, showcasing each venue's unique approach to mixology whilst demonstrating their outstanding talents and extraordinary skill. All of the cocktails on the menu have been created using Amaro Santoni, the multi-award winning "dolce-amaro aperitivo" – providing a menu that encapsulates a taste of Italy, Spain and London.
The Donovan Bar x SIPS takeover will take place on Monday 11th September from 7pm-10pm
The Donovan Bar x Boadas takeover will take place on Tuesday 12th September from 7pm-10pm
For more information, head over to Donovan Bar's official website.
Learn how to make Donovan Bar's Churchill inspired cocktail.