Navigating the alcohol industry's legal swamp is a challenge. For brands big and small, the question of how to get products to fans and trade while remaining compliant continues to frustrate professionals on every level. Enter technology company and e-commerce platform Speakeasy Co. (Speakeasy), who looks to bridge the aforementioned legal swamp by enabling brands to sell directly to consumers from their own respective websites without disrupting the three-tier system.
For brands across the board, Speakeasy looks like nothing short of a huge win for the alcohol industry. The company just raised $6.8 million and count some of the hottest names in spirits as investors, including Wilco Faessen of WhistlePig, Guillaume Cuvelier of Svedka Vodka and Davos Brands, Paul Hletko of FEW Spirits, and Spirits Investment Partners of Heaven's Door, Stolen Spirits, and Playboy Spirits. To date, Speakeasy has grown to nearly 300 partners on the platform, including notable brands like WhistlePig, Tesla Tequila, Stoli Group, Jägermeister, House of Hazelwood, and 10th Mountain Whiskey.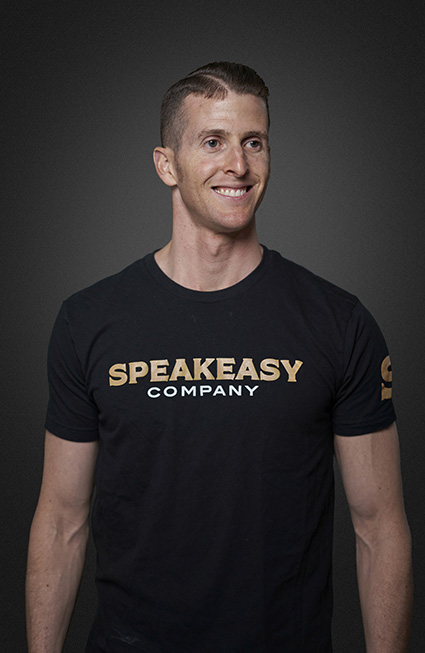 For Speakeasy Co. co-founder and CEO Josh Jacobs, the entrepreneurial journey started back in college. His first business came to a close because of a job offer at IBM, but Jacobs never lost the enterprising spirit, launching an online moving company as well as art and fashion businesses before stepping into the subscription box space.
"I was racking my brain on the next big subscription box idea," Jacobs tells me. "We saw Blue Apron, Birchbox, HelloFresh, you-name-it box blow up at that time. And I was really looking for the intersection of Blue Apron and Birchbox." As he reflected on the best parts of each business, looking to marry the two ideas, he came "to the realization that no one in my network, my family friends, knew how to make a craft cocktail at home outside of a tequila shot, maybe with salt and lime. That was the fanciest we ever got. I realized not only is it something that's pretty intimidating, it's also very expensive if you want to get a big bottle of bitters or some syrup or some tincture. So that was the initial idea, a craft cocktail subscription box. It was a mission of ours, to not just introduce subscribers to new cocktail recipes, but the most important ingredient in the cocktail, the spirits."
It was then that Jacobs became aware of the legal mess of the three-tier system and saw the industry's need for a company that could help brands navigate the struggle in consumer sales. In 2018, the business pivoted from subscription boxes to focus on technology and b2c sales, addressing a much more significant issue in the space. For those with less of a regulatory background, Jacobs explains, "the way I usually boil it down is I ask where do you typically buy products and how do you shop for your favorite brands? Usually online. Yeah, sure. Maybe a little bit of Amazon, but typically online directly from the brands, if you're like me. And then I ask, have you ever purchased a bottle of whiskey directly from a brand online? And the answer is always 'no,' because that hasn't really been feasible prior to Speakeasy. So what we're enabling is an entire new sales channel for alcohol brands. And our mission is to empower the brands to take back control: Control over their data, control over their customer relationships. What it all boils down to [is] control over their own destiny and we bring this to fruition by integrating a white-label shopping cart into their website.
"So it looks and feels as though you're purchasing directly from the brand. And the brand has access to all the tools, data and analytics as if they're selling directly to consumers, but on the back end, the financials are flowing compliantly through the three-tier system. So it's a really native, seamless experience on the brand's website. But on the back end, as a consumer, you're purchasing from a liquor store in the Speakeasy network who's purchased from the corresponding distributor of that supplier who's purchased from that supplier. So there's no way to circumvent the three tiers, we're just collapsing them in a really seamless fashion."
In a business ecosystem driving more and more towards e-commerce, Speakeasy Co. brings brands to where their customers are… online. "Crafting an omni-channel strategy is incredibly important," explains Jacobs. "It's what we see across other industries, [but it] is just not something that we're accustomed to in Bev. Alc. You need to be where your consumers are, and consumers are online. At a minimum, you need to have some sort of digital presence and digital strategy. Ideally if you're serving them brand awareness campaigns, you're also giving them an outlet to purchase. Because when you say, 'Hey, I'm this great new whiskey brand! Buy my product,' and they click on an ad and then [it] says you have to drive 30 miles to go get the product? You've lost that consumer. You want to have the ability to capitalize on impulsivity, which means you need to capture that sale online. But at a minimum, if you're serving them online ads and they're seeing your bottle in the retail store and at a bar in a restaurant, then all of a sudden you're going to have this flywheel effect."
But Speakeasy is about more than bringing the corner liquor store to your doorstep. "We made an observation that all other ecommerce platforms, let's think about Reserve Bar, Thirstie, Drizly, and Go Puff…They've approached e-commerce from the same angle to amass the largest decentralized network of liquor stores for fulfillment," explains Jacobs. "Basically what that means are technology layers, they get an order, they farm it out to the closest liquor store who handles the delivery. And don't get me wrong, there's a time and a place for on-demand delivery when you need a $20 bottle of vodka for a party and a case of beer. There's always going to be a need for that. But where that model breaks down is if you want to create unique experiences, and offer anything that's not in the corner liquor store. The way that I really boil this down is our competitors are bringing the Corner Liquor store to you, but [at] Speakeasy we're focused on creating unique experiences. And that could be the bottle itself, or going beyond the bottle. Things like the Bacardi Ugly Christmas Sweater bundle or Jagermeister's custom labels or signed guitars with Nick Jonas's Villa One. These are types of things that you can't find anywhere else.
"And most importantly, liquor stores lack the warehousing capacity, the trained personnel and the infrastructure to support these types of unique experiences. How we've approached this is to minimize the number of shipping points to maximize the flexibility of what we can support. [It's a] different model. Drizly is about maximizing the number of liquor stores. We're about minimizing the number of liquor stores that we're shipping through, and centralizing the fulfillment in this capacity allows us to create these unique experiences."
As mentioned, it's a model that outside investors are loving. "I think what's so exciting is you look at CPG, and the e-commerce penetration rates are usually at a minimum 20%, sometimes up to 50%," suggests Jacobs about the reason for Speakeasy's early success. "A lot of these CPG products are not really built for e-commerce because the cart values are low and they might even be heavy – when you look at dog food or water for example. Then you look at alcohol, especially in the premium alcohol space, where bottles can be $50, $80, or $100 (or $7,300 for House of Hazelwood). These are meant to be sold online. The expectation is that over the coming years [alcohol] e-commerce will have a similar penetration rate. Additionally, [if] you look at some of the other main data hubs like the IWSR for example, they're projecting enormous growth."
In the end, it comes down to the brands being in control of their own destiny. "We're in the midst of a massive digital transformation of a quarter trillion dollar industry," explains Jacobs. "And what brands love about this is [that] all of a sudden these brands are in the driver's seat. They understand who their customers are for the first time. What do these people look like? Where are they located? Why are they drinking this product? They own the customer data as well, so they can continue that conversation and engage their followers to learn more, which can ultimately guide every facet of their business from liquid development to package design. These analytics are so fundamental for the business.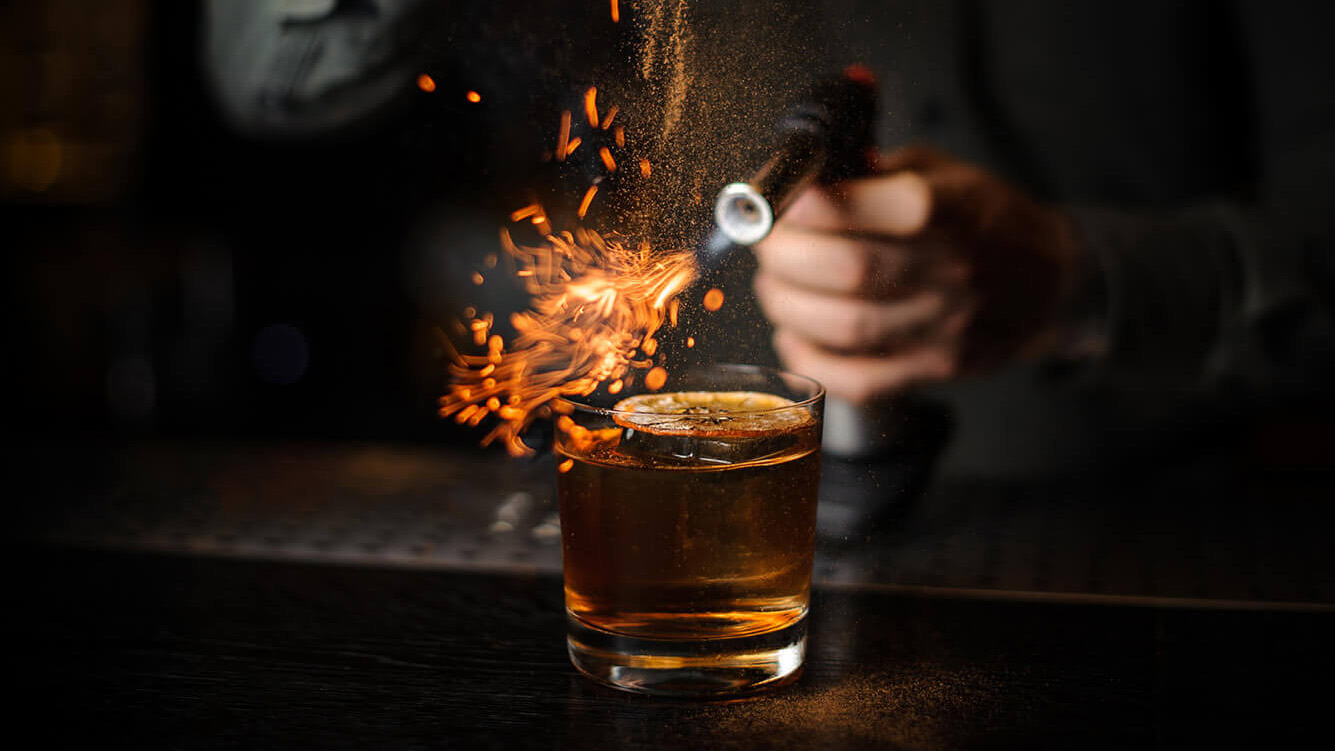 "And then the other piece of it, brands have had to historically rely so heavily on other partners for the longevity of their business. They produce the product, they sell to a distributor, and then they have to start praying that [the distributor] sells to a bar, restaurant or liquor store, and that a consumer walks in and buys it. Now [with our model], they can serve you with an ad and be in direct control of their own growth."
With this most recent round of funding, Speakeasy looks to unlock further investments into human capital and talent. This talent extends into the kind of white glove service they're offering, being in lockstep with every brand they work with, offering education and training. Additionally, the investment will go to advancements in logistics and technology, so brands have access to the best shopping cart experiences and marketing tools to continue to grow. Just earlier this month, the company announced its latest partnership with DRINKS, a leading alcohol ecommerce technology app. On the backend, Speakeasy wants to be sure they can continue to offer and fulfill unique unboxing experiences for the end consumer, with custom packaging, cocktail kits, personalized labels, and more.
From brands like 10th Mountain Whiskey to WhistlePig, Speakeasy creates the opportunity to directly reach consumers while remaining compliant with the alcohol industry's highly-regulated three-tier structure. It's an approach that puts control back in the hands of the companies, allowing them access to the data that drives decisions.
To learn more about Speakeasy Co., head over to their official website.