The minutiae of life, time sucking and cumbersome, it often prevents us from lifting our heads till we're up against it, the wall, the proverbial wire, the whites of our own eyes–now dull and bloodshot. But in good news, it's not too late to grab some last-minute holiday gifts to slip under the tree or at the very least show the email receipt to your friends or family members, insisting it was the holiday season's truncated delivery period exacerbated by the demise of the United States Post Office that is truly to blame for the present's late arrival.
Even if none of that's true and you'd simply slipped into a drunken malaise thanks to the year that is 2020, we totally understand. And even if Santa might be judging, we're not. That's why we've put together this list of last-minute holiday gifts that's perfect for any spirits lover. Plus, you could always get something for yourself to help slip back into a conscious coma while you wait until a vaccine becomes available.


Bitter Cocktail Holiday Cards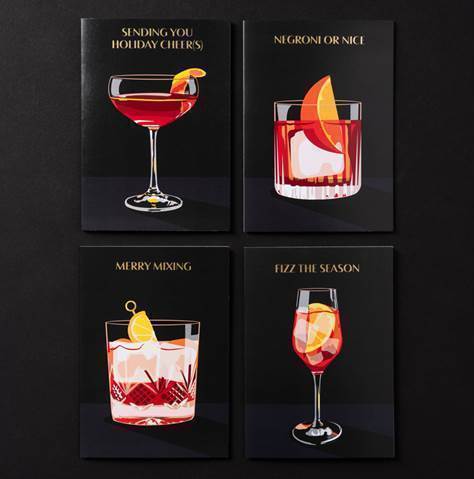 $16
Designed by Love & Victory, this new limited edition holiday card collection, inspired by classic Campari cocktails, is perfect for wishing a happy holiday to friends near and far. Each set of 8 cards and envelopes includes 2 cards each detailing the Boulevardier, Negroni, Negroni Sbagliato, and Americano, complete with the full recipe on the back.
The Macallan Edition No 6
$150
Nothing says, "I'm sorry I ordered too late, but you'll forgive me," like a limited edition Macallan and for 2020, there's no better choice than The Macallan Edition No 6. The Whisky celebrates the natural wonders of The Macallan Estate, and the vibrant life force that sustains it – the River Spey. The Whisky brings together The Macallan's Ghillie, Robert Mitchell, who is the guardian of The Macallan's stretch of the River Spey; Hardy, the world's most renowned fly fishing brand; and The Atlantic Salmon Trust, which has over 50 years' experience in salmon conservation.
Nolet's Silver Gin
$40
When it comes to a spirit that's as perfect for sobbing as it is for celebrating, nothing beats Gin. And while 2020 has certainly been one of the hardest years on record, we will be thrilled to celebrate its end. Nolet's Silver Gin happens to be one of the most versatile on the market, whether you're looking to mix up a martini, lay back with a G&T or do something a tad more complex, Nolet's is a Gin perfect for any and every occasion.
Martell Blue Swift
$50
For those of us looking for something new in 2021, but with the comforts of pre-2020 to come along with it, it's worth trying a bottle of Martell Blue Swift. It celebrates history by breaking with tradition. In 1783, the Pernod Ricard-owned distillery became the first house to ship Cognac to the United States. The newest expression of the Maison's French brandy is the first ever to be finished in ex-Bourbon oak barrels.
Ron Abuelo Rum Centuria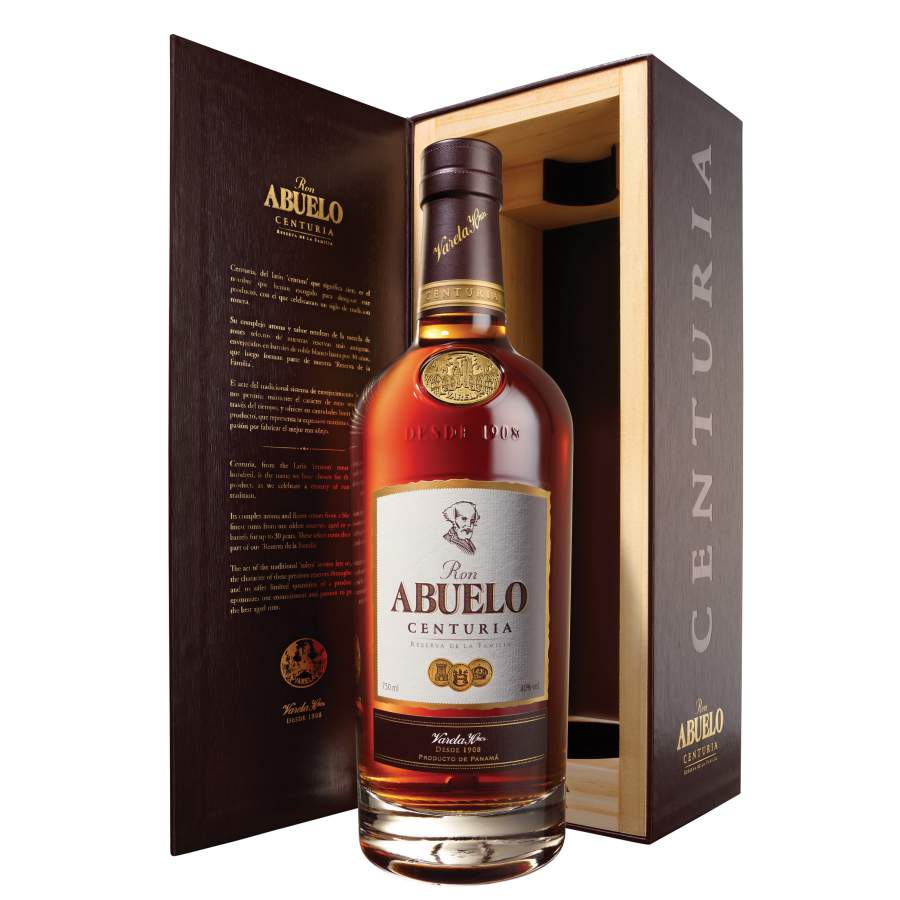 $168
Perfect for that one friend of yours who somehow had the best year of their life, Ron Abuelo Rum Centuria is one of the finest Rums on the market. Rum had one of its best years since swashbuckling wasn't a term defined by Johnny Depp and Amber Heard's bedroom battles. And we recommend you celebrate your friend's good fortune and hope some of it rubs off on you in 2021.