What would craft spirits be without St George? For forty years, the Alameda-based spirits makers have been creating some of the finest whiskeys, gins, vodkas, and everything else good and delicious in the spirits world with creativity and imagination as their main driver. St George celebrates California's incredible produce and that's especially apparent in their Botanivore Gin.
St George Botanivore highlights the bright, herbaceous side of gin. It's packed with herbs and spices and is one of our favorite cocktail gins. Check out the Midnight Prayer from Employees Only LA, if you have any doubts.
In this edition of Bottle Breakdown, we sat down with Master Distiller Lance Winters to learn more about St George Botanivore Gin, what goes into each bottle, and what Lance's favorite ways are to enjoy it.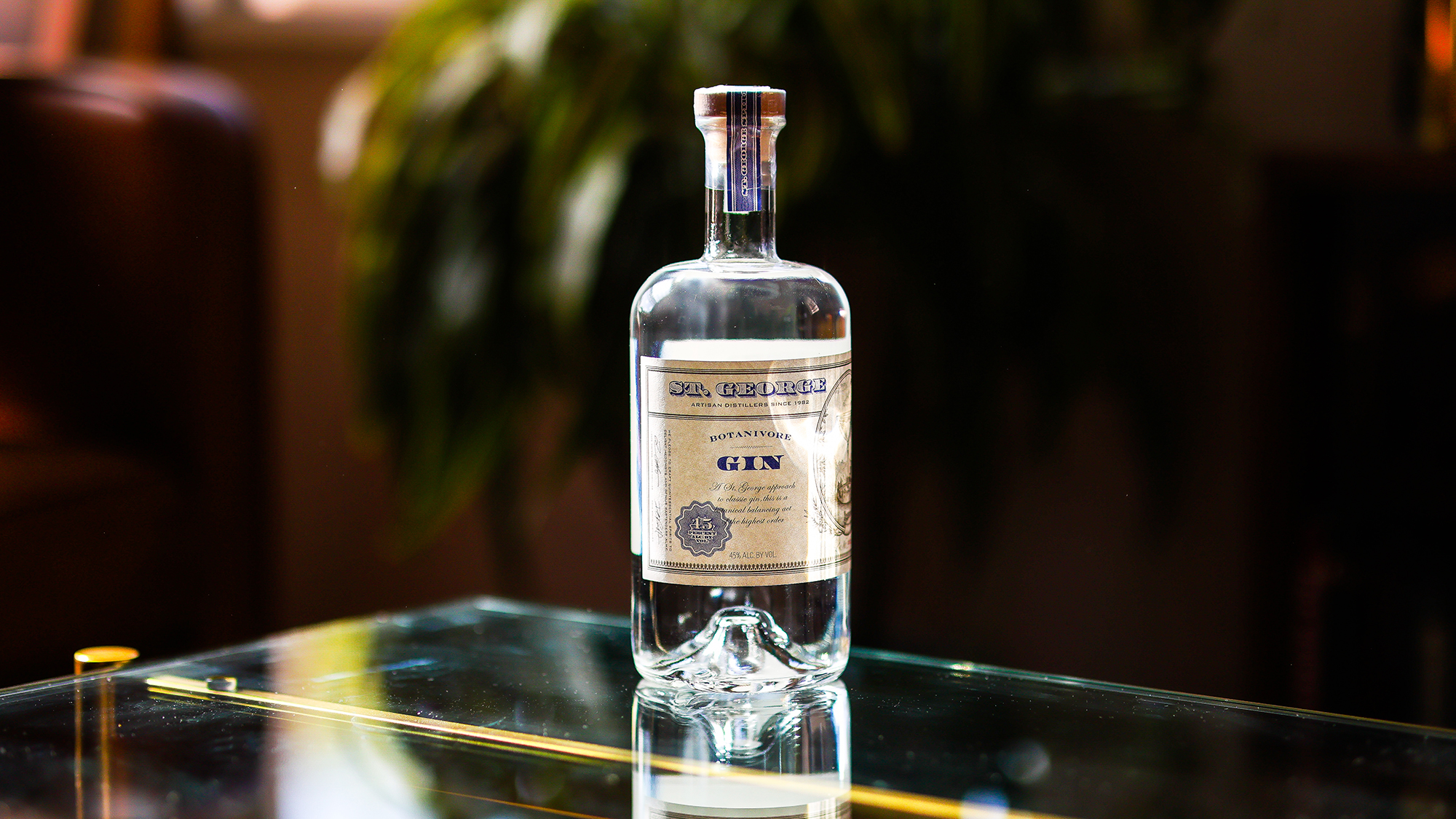 Spirited: How did you get here and why St. George Spirits?
Lance Winters: Before I showed up at St. George Spirits, I had been a brewer. A good friend gave me a bottle of Lagavulin Single Malt, which happened to be the first spirit that I tried and fell in love with. It made me want to learn about distillation. There's only so much of that you can get from books, and I eventually ended up on the doorstep of St. George Spirits (26 years ago). ANd I lived happily ever after.
Spirited: What's the story behind St. George Spirits and this particular bottling?
LW: St. George Spirits was started forty years ago by a German immigrant named Jorg Rupf. He came to the Bay Area as a judge with the German Ministry of Culture, studying law at Berkeley. He fell in love with Northern California and its abundant produce. Before long, he set up a still and began distilling fruit into eau de vie. Unwittingly, he also started the craft distilling movement in the US. Over the last four decades, we've grown from being strictly an eau de vie distillery, to one that uses all categories of spirit as a means of self-expression.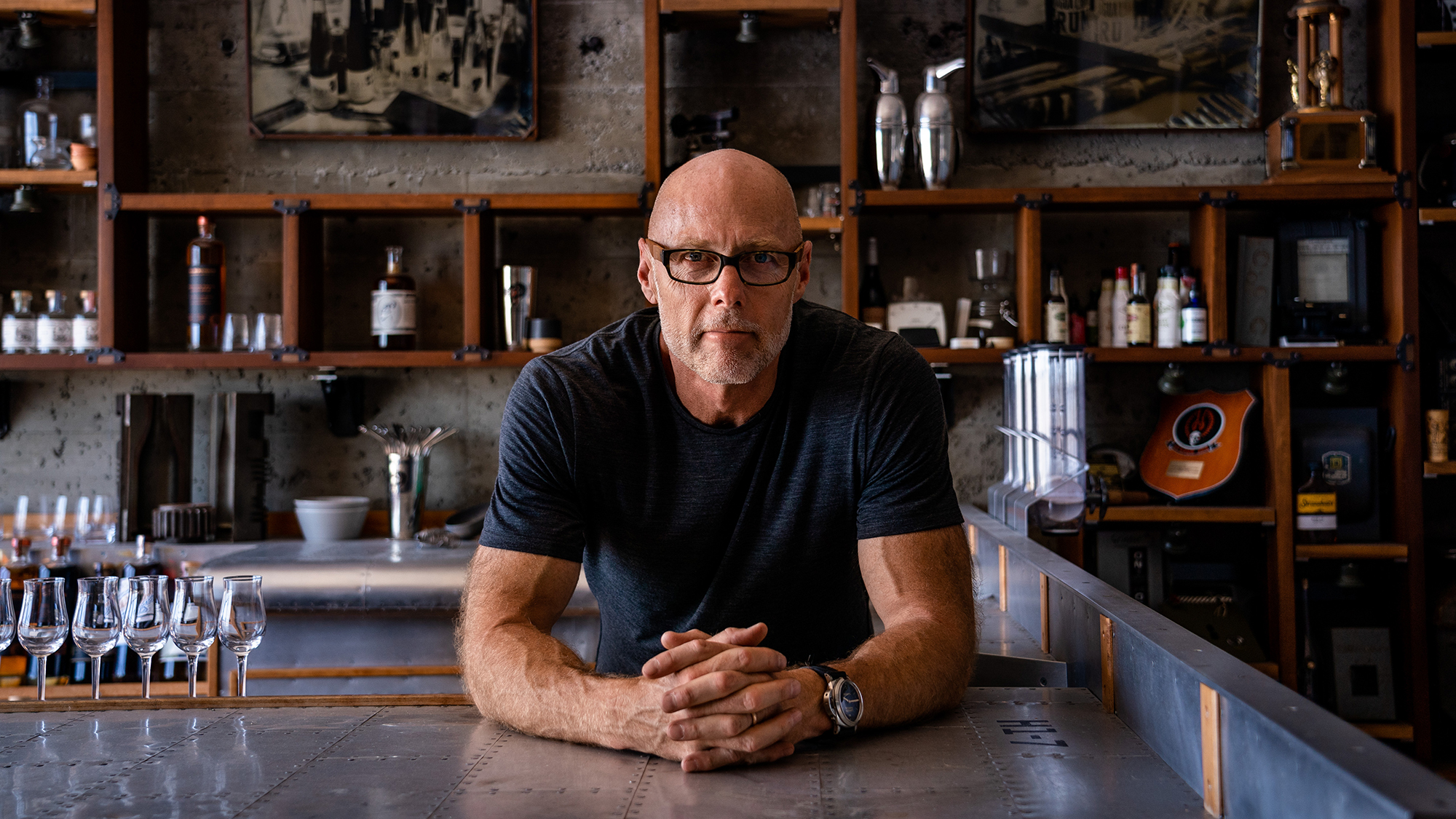 Spirited: Where does Botanivore Gin come from and how does terroir play its part? What's inside each bottle?
LW: Botanivore Gin was created to express the bright, herbaceous side of gin. Created to be refreshing, it's evocative of a meadow in bloom. In order to deliver on that, we start with a clean, neutral corn spirit. It serves as a blank canvas, onto which we layer juniper berries, coriander, angelica root, bay laurel, bergamot peel, black peppercorn, caraway, cardamom, cilantro, cinnamon, citra hops, dill seed, fennel seed, ginger, lemon peel, lime peel, orris root, Seville orange peel, and star anise. All of those ingredients are carefully layered into the gin to provide both exuberance and balance. Delicious on its own, elevating in a cocktail.
Spirited: Let's talk process. Yeast, fermentation, stills, distillation, etc. How do we go from ingredients to liquid?
LW: We use two processes to get the best from our many botanicals in Botanivore. Juniper berries, bay laurel, and fresh cilantro get layered in our botanicals basket. The other 16 ingredients are steeped overnight in the pot of our 1,500-liter copper pot still. The next morning, we apply gentle steam heat to coax out all of the beautiful flavors and aromas.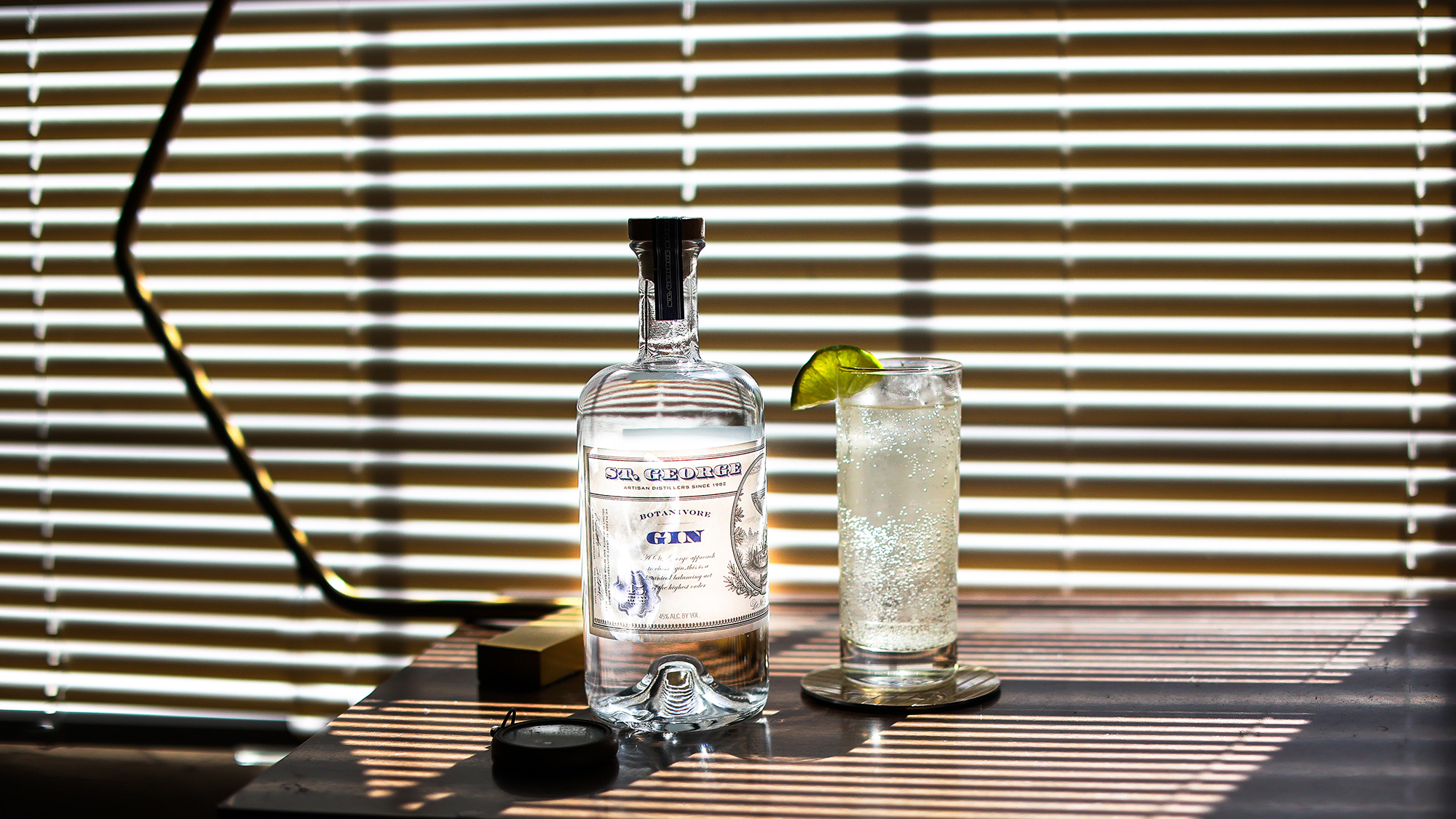 Spirited: When is the ideal time to enjoy St. George Botanivore Gin? And what's your favorite way to enjoy it?
LW: I love having the Botanivore in a classic Spanish Gin Tonica on a warm summer evening, or in a Bee's Knees on a summer afternoon.
Spirited: With so many gin options out there, why should we choose to drink Botanivore?
LW: The vast majority of gins that are out there are all trying to be the same thing: a London Dry style. Botanivore starts with inspiration not from the category, but from the ingredients. Being inspired by botanicals instead of a gin that's already out there allows us to arrive at a completely new destination. Don't you deserve to go somewhere new?