Award-winning Sao Paulo, Brazil-based speakeasy SubAstor has just unveiled its latest cocktail menu, "Six Biomes of Brazil," which celebrates the various terrestrial Brazilian biomes. The menu features ten different concoctions created by the bar's team led by head bartender Alex Sepulchro and creative director and industry veteran Fabio La Pietra.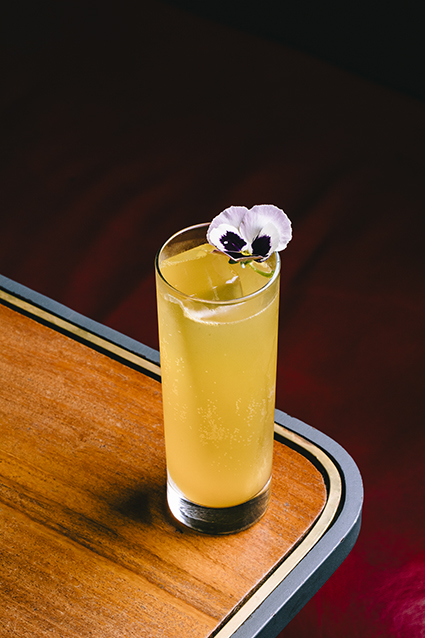 Highly creative and colorful, the SubAstor Six Biomes of Brazil menu showcases drinks inspired by the six main terrestrial Brazilian biomes: Amazon, Caatinga, Cerrado, Atlantic Forest, Pampa, and Pantanal. The team uses a number of different techniques to best represent their picked flavors like Cupuaçu, the fragrant fruit of the rainforest tree related to cacao from North Brazil, or Butiá, the tropical-flavored fruit from South Brazil.
From the menu, one of the team's favorites is the Acai Punch, a drink that wants to explore a different use of the worldwide famous Açai palm's berries. The team creates a milk punch with Açai's fresh pulp, Jamesons Whiskey, Havana 3 Rum and aromatic bitters, filters the mixture, and serves the cocktail in a rock glass, with a pineapple heart garnish in order to highlight the freshness of the cocktail. The Passiflora Fizz is a tropical highball: local passionfruit is mixed with Brazilian's most celebrated spirit, Cachaça, with the addition of cacao honey and coconut water.
Founded in 2009, SubAstor quickly became an institution in Sao Paulo. A flight of stairs from restaurant Astor, the bar is a cozy and intimate place to enjoy unique cocktails celebrating local culture. Fabio La Pietra has led the team since opening, always pushing boundaries and representing the highest standard in hospitality in the country. Today, the bar looks to represent and pay respect to the regional culture and biodiversity as well as pay homage to the complexity of the nation.
For more information, head over to the bar's official website.