Over the past several years, Irish whiskey has been going through a renaissance. At the center of the revival has been Teeling, a Dublin-based distillery that continues to push the boundaries while bringing whiskey production back to the Irish capital. Now, the brand is celebrating the city and spirit's renaissance with the launch of the Teeling Rising Reserve series of unique 21 Year Old Irish Single Malts. The new range follows on from their Revival and Renaissance bottlings.
The Teeling Rising Reserve Series consists of a range of 5 different releases containing handpicked casks of the oldest and most interesting Single Malt in the brand's reserves, which will be released over the next few years.
The first of the Rising Reserve series consists of 21 Year Old Single Malt that was initially aged in ex-Bourbon casks for over 16 years before being finished in ex-Carcavelos White Port casks for over 5 years. This dual maturation and in particular long finishing times imparted distinctive deep citrus notes with orchard fruits balanced by the spice and wood influences. Limited to just 6,000 bottles, the resulting Single Malt is bottled at 46% ABV.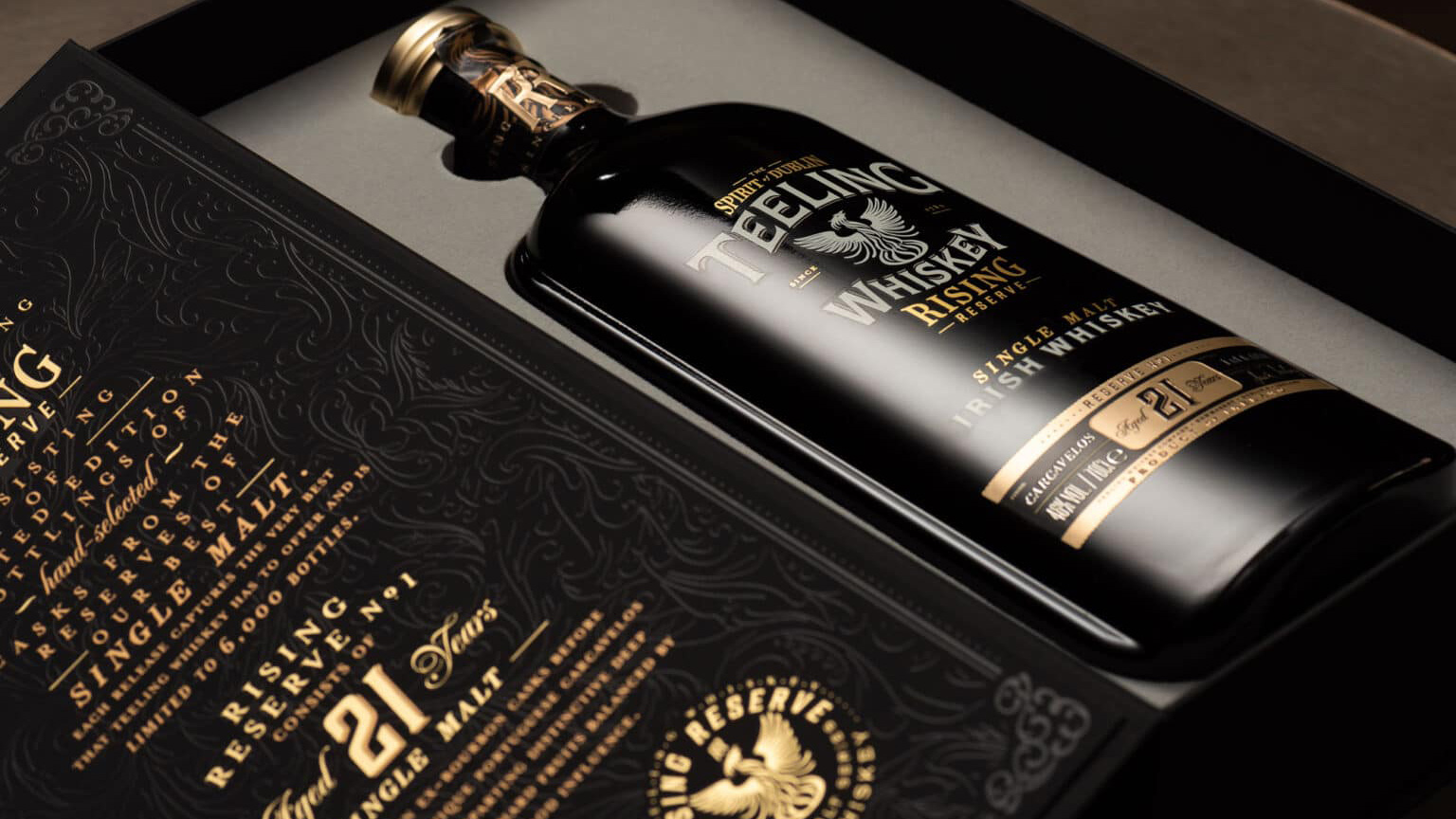 "We are delighted to launch the first release in our new Rising Reserve Series of 21 Year Old Single Malt," said Jack Teeling, Founder and Managing Director of Teeling Whiskey. "The Revival and Renaissance Series were originally launched to celebrate the rebirth and subsequent renaissance of distilling in Dublin, so the timing is perfect to launch our new series, as we enter a new chapter of growth. As the first new distillery in Dublin for over 125 years we have been leading the charge of re-establishing Dublin as the leader globally in urban distilling. With our Dublin distilled Teeling Whiskey now being exported around the world and a vibrancy around distilling in the city we look forward to driving the continued Rising of Teeling, Dublin and Irish Whiskey."
The Rising Reserve 21 Year Old Single Malt is bottled in a dark amber, tall decanter bottle. It will be available in Ireland at the Teeling Whiskey Distillery, The Celtic Whiskey Shop and premium independent off-licenses for Christmas, with it being rolled out to select International Markets in 2023.
For more information, head over to the brand's official website.
Last month, Teeling released a 32-year-old single malt finished in a Purple Muscat cask.