This moody speakeasy hidden behind Cole's (where the French Dip sandwich may have been invented) helped bring the craft cocktail scene to Los Angeles. Opened in 2009 by bar legend Sasha Petraske of New York's Milk & Honey, 213 Hospitality's (now known as Pouring With Heart) beverage director Eric Alperin, and proprietor Cedd Moses, The Varnish quickly became the go-to spot for good cocktails in the City of Angels. Today, the bar still mixes up stylish cocktails for a well-dressed crowd.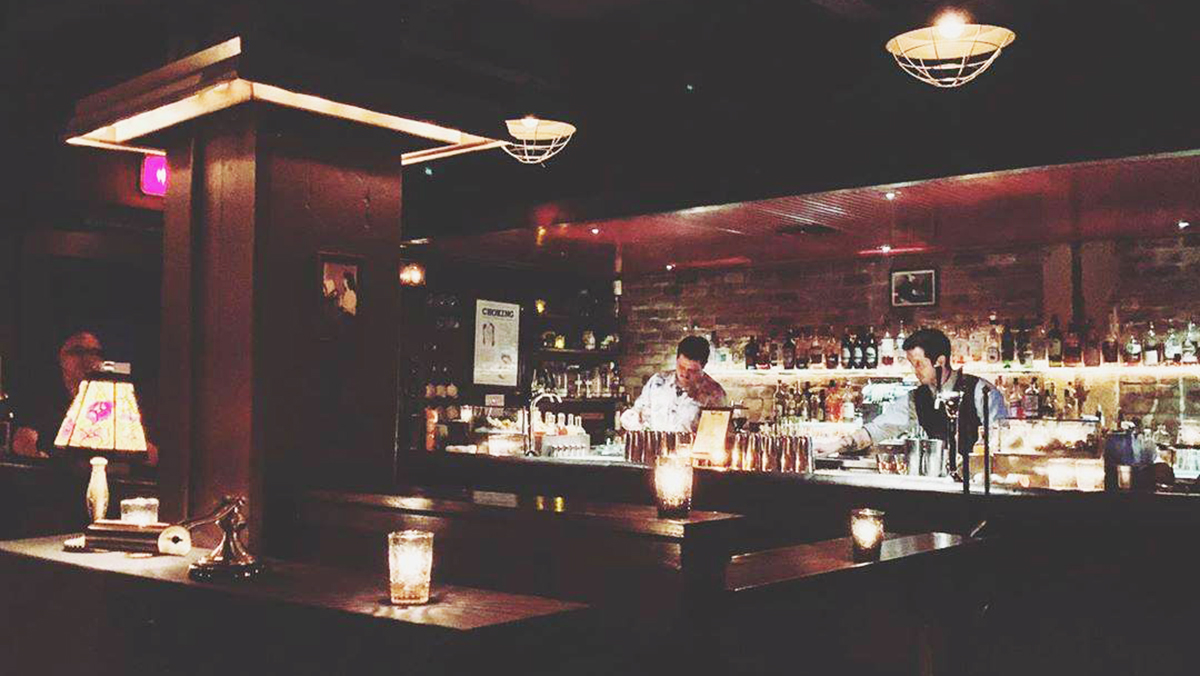 Price:
$$
What's the crowd like?
The crowd, like the cocktails, is stylish, but it trends a bit older than it used to. Still, expect the people there to know what they're talking about.
What am I drinking?
Classic cocktails made right and inventive twists that are creative without being too overwrought.
Is there anything to eat?
No. There's no food at The Varnish, but if you head back into Cole's, order yourself up a French dip made with prime rib, turkey, pork, or lamb (though sometimes they don't have lamb). Definitely make sure to order some tater tots as well, and don't miss out on the spicy pickles.
When should I get here?
Later in the evening, preferably after dinner. There still can be a line, but The Varnish is a place best enjoyed when it's hopping.
Why am I here?
You're here to enjoy a bit of LA's modern cocktail history and sip some of the best drinks in the city.