In November, the Connaught Bar was named the World's Best Bar for 2020, and now the iconic Mayfair cocktail palace is selling its very own house-distilled Gin. The spirit is said to represent the visionary creativity and craftsmanship of the bar's Director of Mixology, Agostino Perrone.
Connaught Bar Gin features a botanical base made up of the classics: hand-crushed juniper berries, coriander seeds, liquorice, angelica root, and orris root. In addition, a woody, aromatic hint of mace is added, along with fresh Amalfi lemon peel and Bordeaux red Wine from the bar's own cellar. It all comes together in modern glass stills.
"This original, artisan spirit hits all the right notes for satisfying complexity, and a mouth-filling mellowness," says Perrone about the Gin. While the bar remarks, "[The Gin] has taken us from Italy's Amalfi Coast to the heady spice souks of Marrakech – and back in time to explore London's longstanding gin heritage."
According to those behind it, Connaught Bar Gin is best enjoyed as a double measure with a good tonic, mixed as a martini, or in a cocktail. If you're looking to mix something up, they have two recommendations: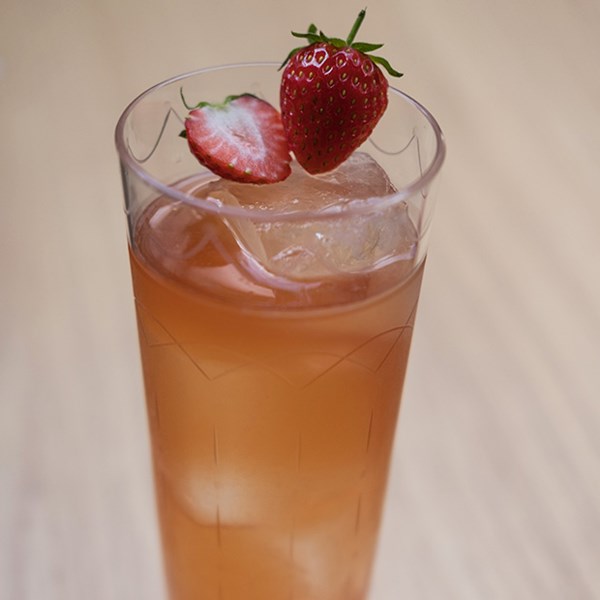 Home Collins
50ml Connaught Bar Gin
20ml Lemon Sage Sherbet (see recipe below)
5 drops of lavender bitters (they use Bob's Bitters)
150ml Strawberry Tulsi Kombucha (they use Fix8)
Fresh strawberries to garnish
Pour all the ingredients into a mixing glass filled with ice. Stir and strain into a highball glass over ice. Garnish with fresh strawberries and enjoy.
*Lemon Sage Sherbet
500ml fresh lemon juice
400g caster sugar
5 fresh sage leaves
Squeeze the fresh lemons until you've 500ml of juice and place in the fridge. Peel the skin from the lemons (avoiding the white pith) and place it in a plastic or glass container. Add the caster sugar and fresh sage, then gently muddle. Let the mixture sit for one hour then add the lemon juice to the container and gently stir until the sugar is dissolved. Strain and store in a bottle. Refrigerate.
Peach of Mayfair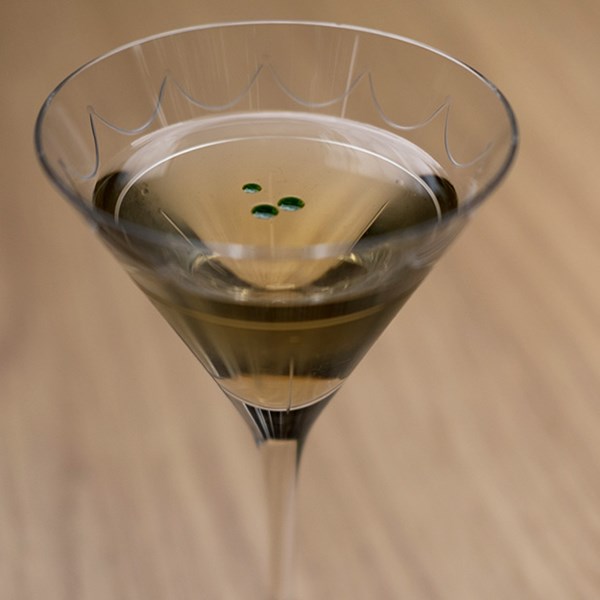 50ml Connaught Bar Gin
30ml Peach Infused Vermouth (see recipe below)
15ml Italicus Rosolio di Bergamotto
Fresh Thai basil to garnish
Stir all the ingredients over ice before straining into a frozen martini glass. Garnish with fresh Thai basil leaves and enjoy.
*Peach Infused Vermouth
4 medium peaches
1 bottle of Martini Extra Dry
Cut the peaches into slices and retain the kernels. Place the sliced peaches and kernels into a jar with one full bottle of Martini Extra Dry. Leave to infuse for 12 hours, fine strain and store in the refrigerator.