Drinking at altitude is better than ever. Once known for cheap beer and even cheaper shots, mountain towns now cater to the type of rich and fabulous that never dare take to the slopes. While tough on prices, this development brought with it better bottles, bartenders, and cocktails. The best bars in Vail, Colorado are no exception. While there are still plenty of places for après ski that'll get you toasty with traditional cantina and brewpub options, the valley now boasts Maple Old Fashioneds and Macallan 18 by the sledful.
The variety of bars available in Vail is better than ever and the best offer top-notch drinks that vary from warm wintery delights and twists on classic cocktails to pours of the finest whiskies and tequilas.
The Best Bars in Vail:
Remedy Bar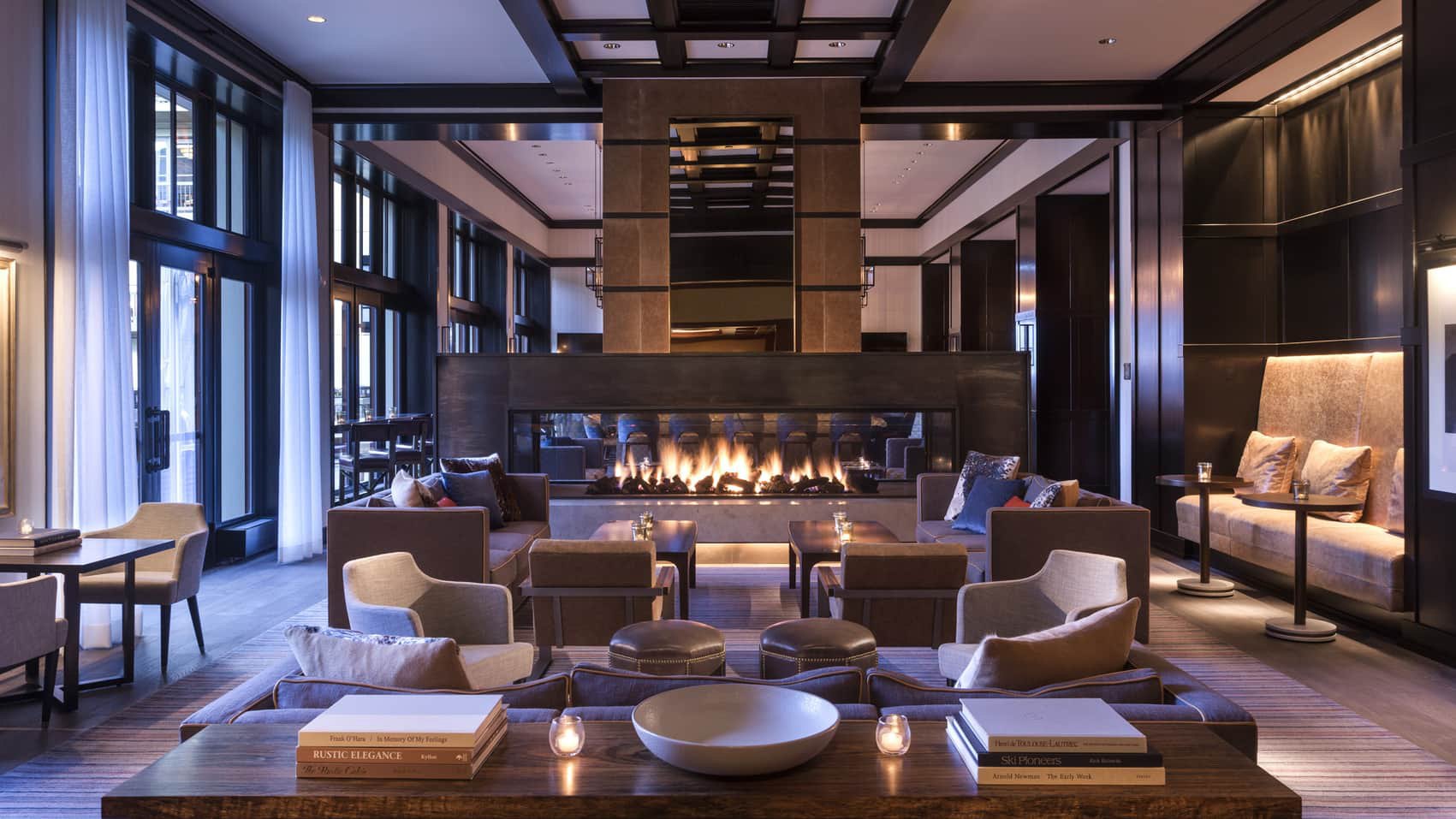 Located in the lobby of Four Seasons Resort and Residences Vail, Remedy Bar has it all. The drinks menu features everything from high-end whiskeys–for bourbon fans that means Pappy's–and smoke-focused cocktails to a variety of non-alcoholic mixed drinks. Food-wise, the usual steak or Austrian sausage makes way for healthier options, which means your cocktail can be enjoyed somewhat guilt free.
Recommendation: Nothing says health like an ahi tuna bowl and the mezcal-based Smoke & Flowers.

Slope Room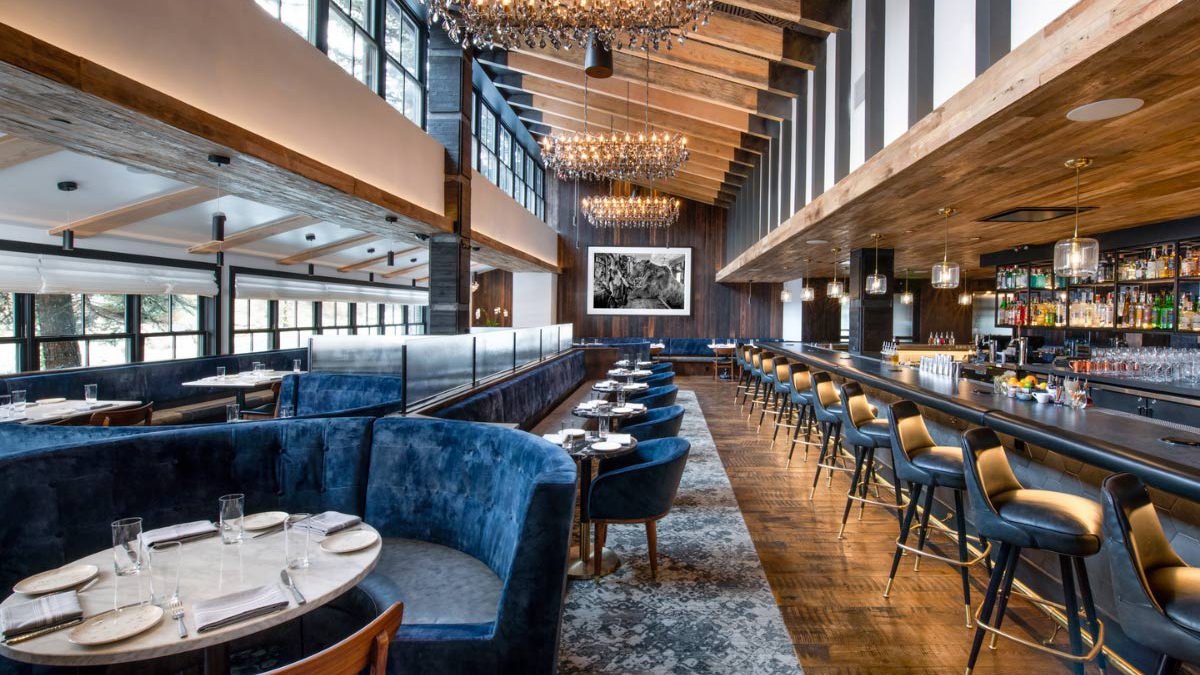 The Slope Room inside Gravity Haus opened somewhere in the depths of the COVID-19 pandemic, which did not stop the bar and restaurant from becoming an instant favorite among out-of-town visitors. The interior is a bit on the wild side for gussied up Vail, but doesn't detract from some of the best wines and cocktails available at any bar in the valley.
Recommendation: Pull up a seat at the giant stone bar and order yourself a Maple Old Fashioned and a rare ribeye.

Mountain Standard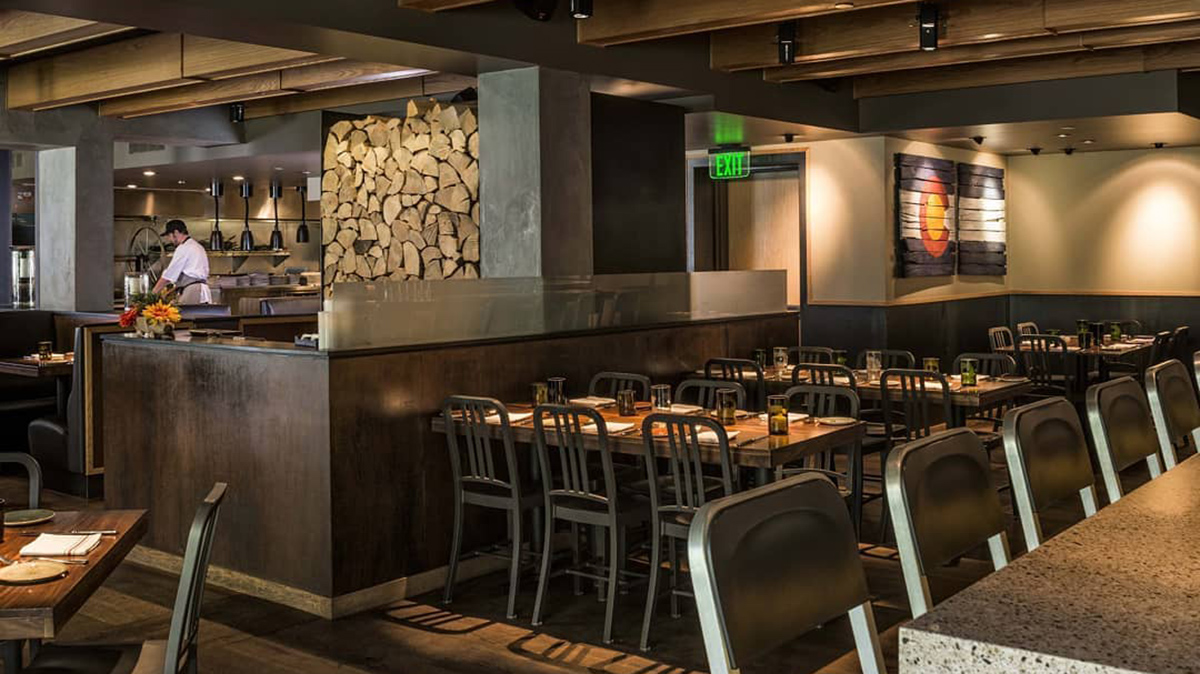 If you've been coming to Vail for long enough, you've found your way to this packed bar and restaurant underneath swanky Sweet Basil. The people behind the bar might just be the best in town—or in Colorado for that matter—meaning no overwrought cocktails with too many ingredients to count.
Recommendation: The giant short rib or the rotisserie chicken salad with a martini, whichever way you like it.

King's Club at The Sonnenalp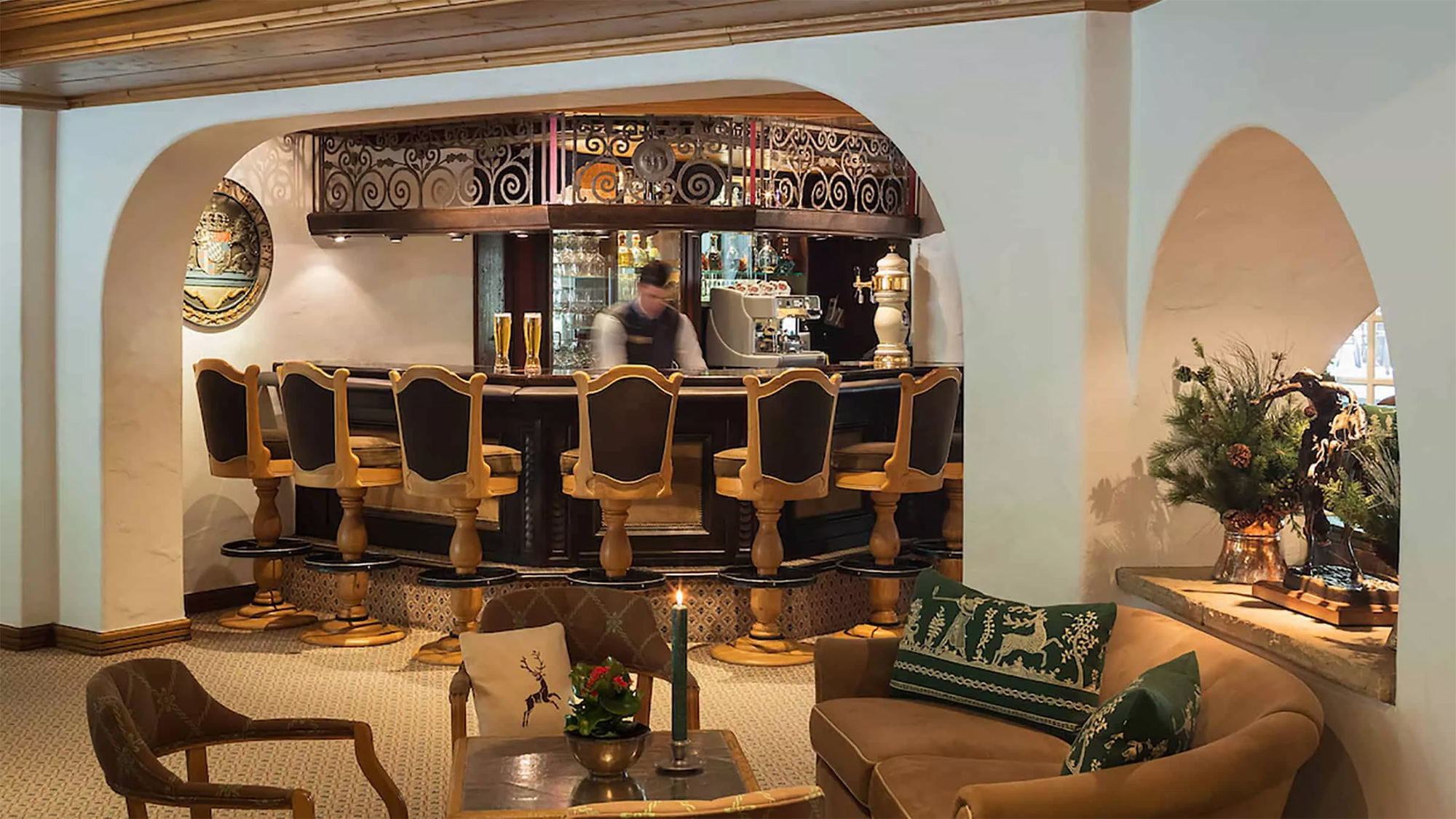 Looking for something swanky with live music that leans more towards classic than 90s alternative? King's Club at The Sonnenalp might be the place for you. This hotel bar oozes luxury and boasts one of Vail's better Scotch and Cognac lists. The no-fuss food menu offers straightforward options meant to pair with drinks and there are a couple dessert options for those with a sweet tooth.
Recommendation: Cognac or Armagnac with your choice of dessert.

Root & Flower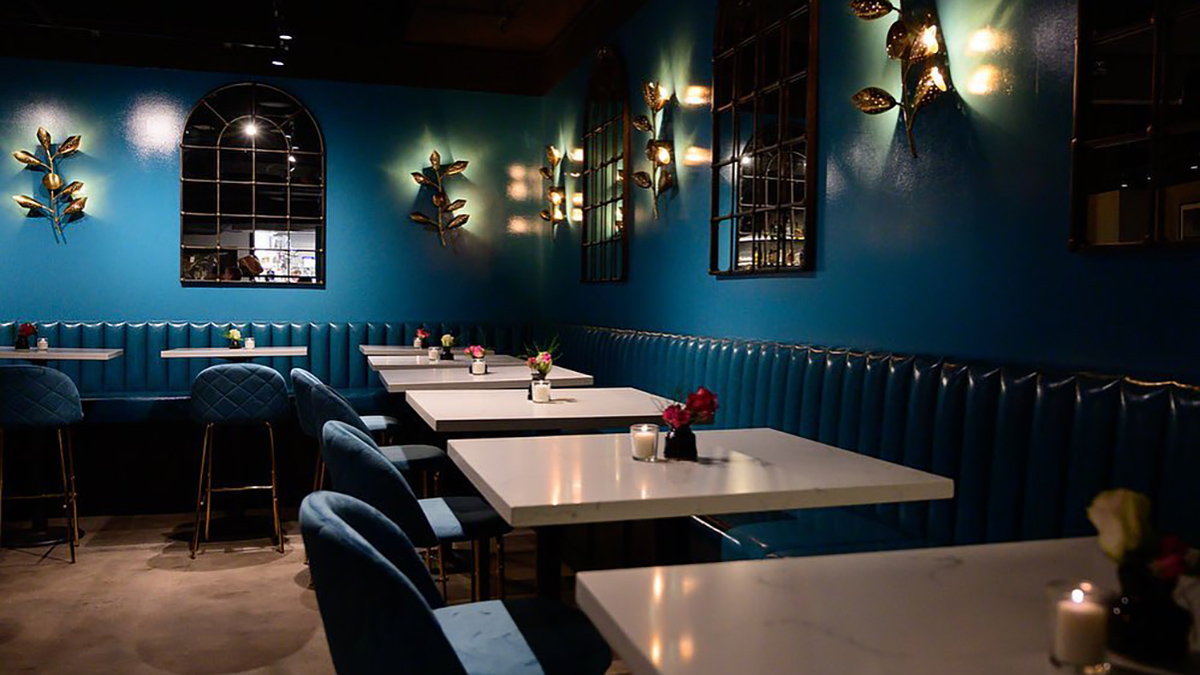 Root & Flower offers an abundance of cocktail options to go alongside Vail's most plentiful wines by the glass list. The vibe is light and the drinks energetic, making it a perfect place to try different sips with friends or on your own if you're looking to class things up without taking yourself too seriously.
Recommendation: Oysters and a glass of wine, then more oysters and wine, then maybe a charcuterie board?

Two Arrows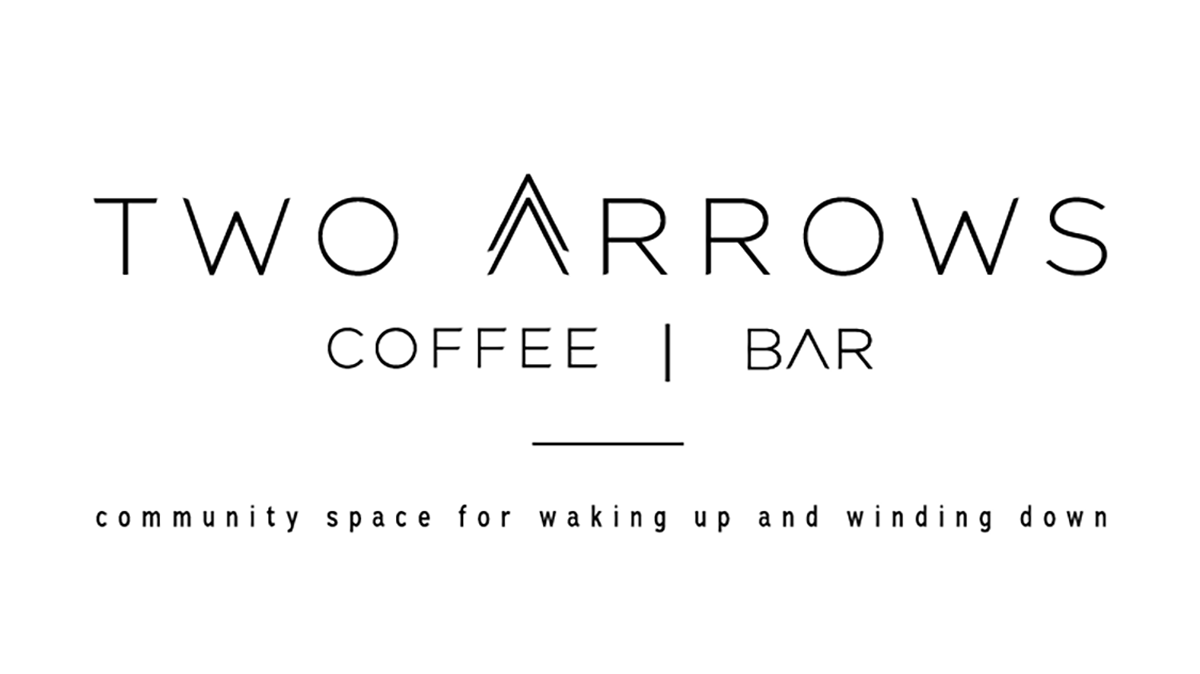 Before there was Root & Flower, there was Two Arrows. The coffee shop/cocktail/wine bar makes imbibing an all day affair. Smaller in size and located down a smaller street, the bar offers a more relaxed option than its younger half. Come breakfast there are a variety of easy food items to pair with your coffee, while the cocktails come both hot and cold and are some of the best in town.
Recommendation: Take what they do best and put it all in one drink… the Queen Bean cocktail.

Alpenrose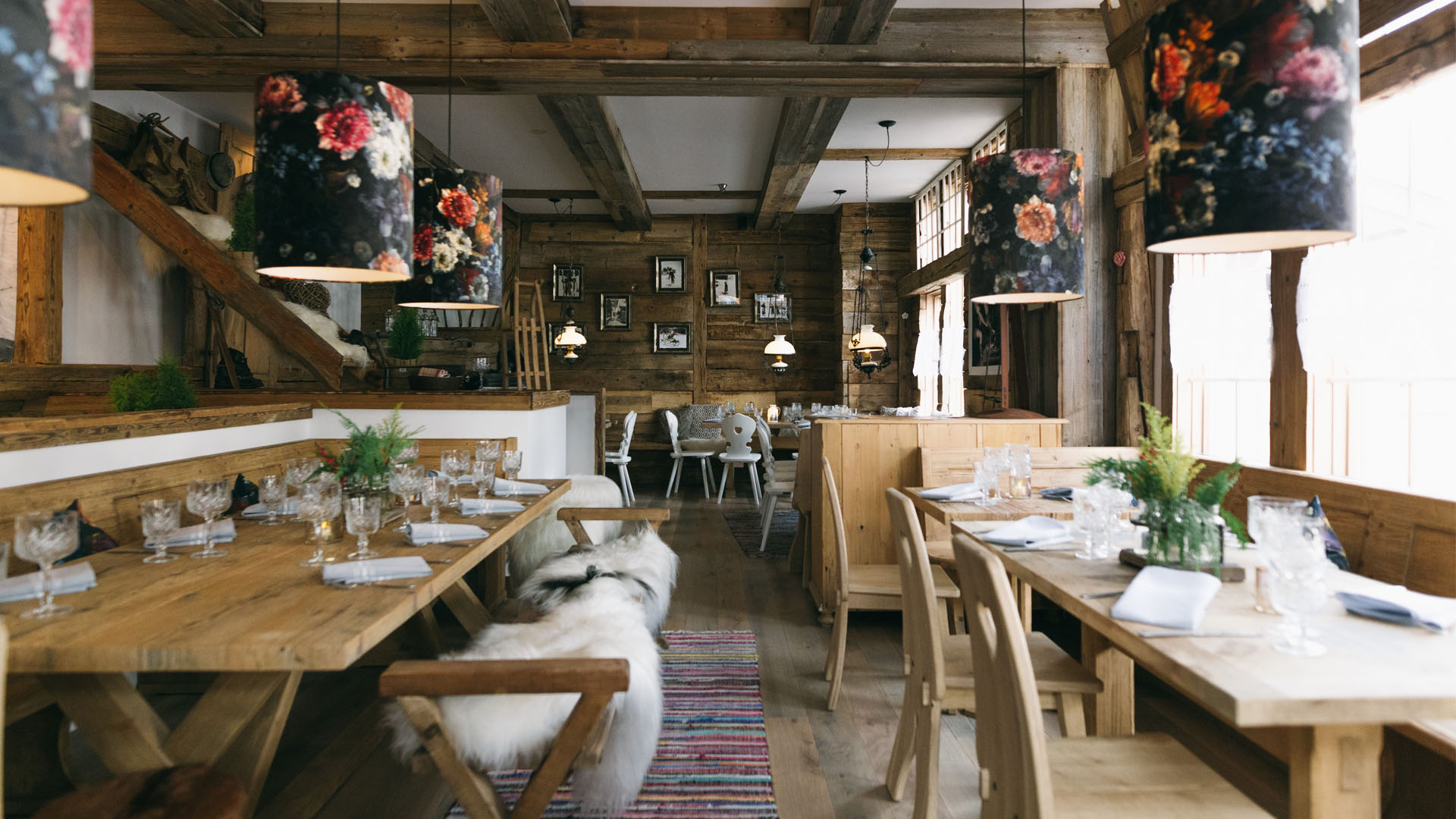 More restaurant than bar, Alpenrose still offers some of the most unique spirits options in town. The list of German, Austrian, and Italian wines is robust; the cocktails are large, strong, and playful; and there's a whole list of High Spirits, think schnapps, hazelnut liqueur, etc. As you probably guessed, the food portions are no joke either and, if you're willing to get in the spirit the interior and costumes are delightfully kitsch.
Recommendation: Get into the spirit and order three High Spirits and a pretzel with a side of Bavarian Weisswurst.

Bad Kitty
We apologize in advance for blowing up this already popular locals' spot, but this underground spot simply boasts some of the best drink options intown. By that we mean a plentiful selection of bourbons and good times. which also means climbing back up the stairs on a snowy eve could/should prove treacherous.
Recommendation: Pick your poison.