Brown stone surrounded by deep blue water, streets filled with music, the history of knights; Valletta stands unique among capital cities. Arabic and European influences can be seen through architecture and building materials. The city is full of unceasing life that has remained almost physically unchanged for over 400 years. Metal armor may have given way to Italian suits, but the capital of Malta remains luxurious and populated by some of Europe's most storied families.
The city's foundation stone was laid in 1566, and, for centuries, it was the home of the Knights Hospitaller. Today, Europe's southernmost capital city is becoming a destination for more than just its 320 monuments and its status as a UNESCO World Heritage Site. Already known for its rich culinary tradition with staple dishes that include pork belly and rabbit, Valletta's nightlife is quickly becoming the go-to for discerning individuals looking to avoid the teenage masses that fill nearby St. Julians.
The cultivated crowd that fills Valletta come nightfall can now find a number of bars offering the finest cocktails and drinks available anywhere. Whether you're searching for a sumptuous Gin & Tonic, a cocktail as beautiful as an enchanted rose, or just a good pour of whisky, one of Valletta's 7 Best Bars has exactly what you're looking for.
Innovative, craft conscious, and detail oriented, Alchemy Bar delivers a thoughtful cocktail experience that makes it one of Valletta's most unique bars.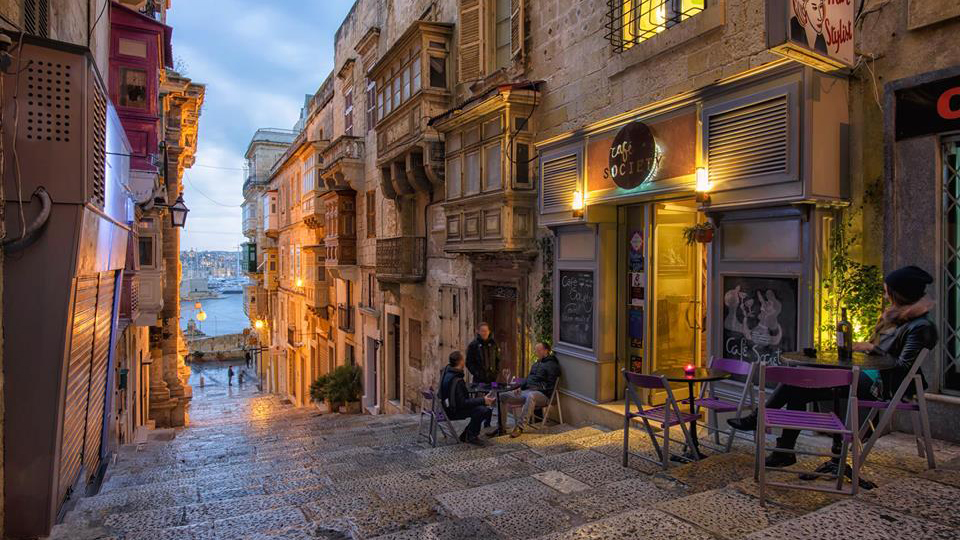 Cafe Society cultivates all the beauty of bohemian culture and displays it on a staircase that looks out onto Valletta's Grand Harbour. Seemingly full from noon till far after midnight, the space is filled with locals and visitors indulging in excited conversation and fresh cocktails.
The Art Deco interior makes for a beautiful stage to serve a variety of carefully crafted cocktails, and provides a luxurious experience that is currently unrivaled in its sumptuousness.

Creatively infusing Indian spices into their cocktails, Naan Bar is a delightful new addition to the Maltese capital's quickly developing cocktail scene.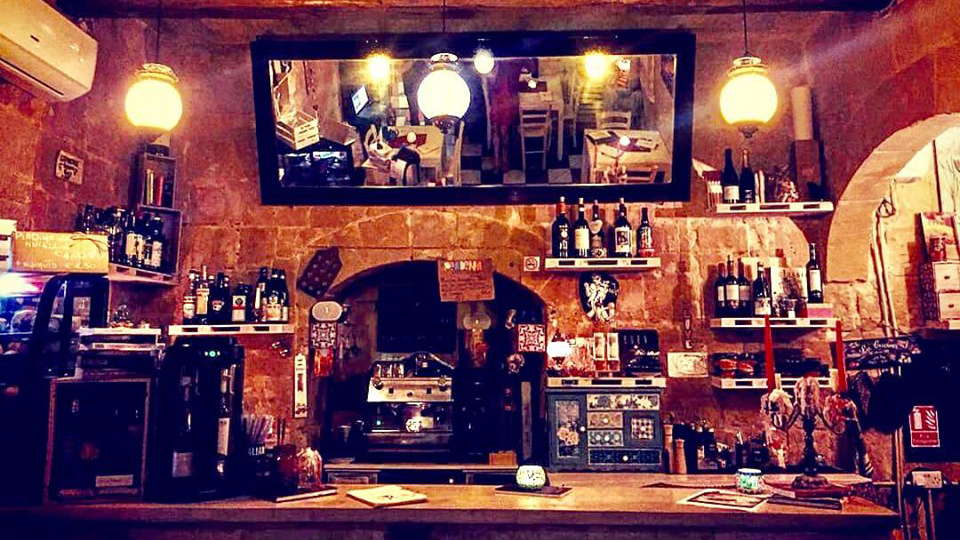 Fresh squeezed fruit juices are the name of the game at The Rootz Bar, which delivers a unique experience that's perfect for those looking for exceptional cocktails.

Best known as actor Oliver Reed's last stop, The Pub delivers a no-frills drinking experience that is perfect for those looking for a good glass of whisky without the shtick.
Yard 32 Gin & Tapas Bar creates a thoughtful and lively atmosphere that is ideal for those looking for good music, good conversation, and great drinks.