Notting Hill's Viajante87 has unveiled its new cocktail menu, following its preview of a selection of cocktails in September of this year. Led by Bar Director Pietro Collina and Brand Manager Veronica Di Pietrantonio, the menu is inspired by the duo's travels through Latin America and pays homage to the diverse cultures of the region. The drinks honour traditions and local ingredients through a playful yet sophisticated West London lens.
Launching on Tuesday 14th November, the menu is split into sections–Be Comfortable, Be Curious, Be Courageous, Be Present ,and Be Involved–which represent the journey a traveler takes from tourist to local when exploring and immersing themselves into new cultures. The sections take guests on various types of journeys via comfortable classics or more innovative and experimental serves.
In the Be Comfortable section, guests can expect familiar classics with simple touches to ease them into their cocktail journey. The Spicy Margarita is a peppery and vivid take on the classic, made with Tapatio Blanco, lime, and a house citrus liqueur and a choice of three different pepper tinctures: Choose "Green", made with jalapeño, mint and coriander for a herbaceous kick; "Yellow", made with tropical habanero, mango, and passionfruit for a spicy and tropical twist; or "Red", made with smoked chipotle, arbol pepper, and toasted corn for a warming and fragrant finish. The Glacier Martini, meanwhile, is served at -18 degrees, making it one of London's coldest. A combination of Apostoles Gin, Barsol Perfecto Amor, vermut bianco, and "Plum, I Suppose". Garnished with charred olives, it is fresh, minerally, and bracingly chilled with gentle savoury notes.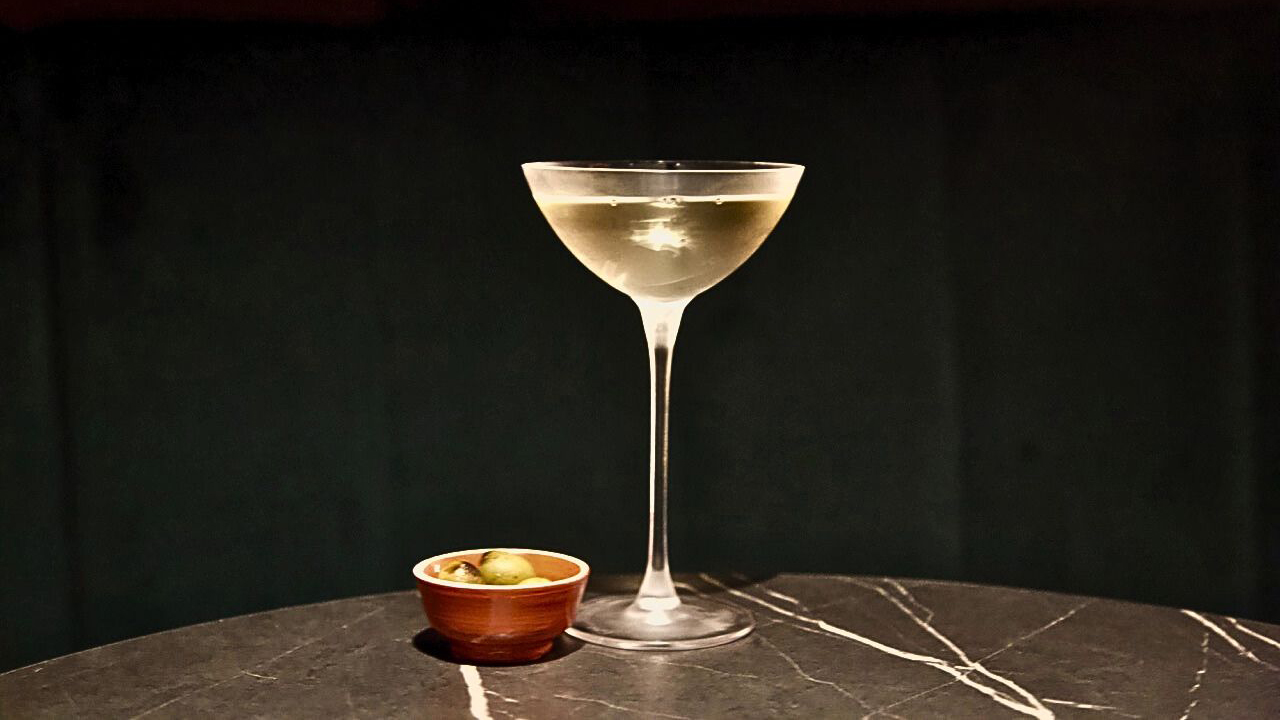 Be Curious invites guests to delve deeper into the flavours of Latin America with cocktails utilising more unusual ingredients yet made with familiar structures. The Vino Tropical is elegant, floral and fragrant, and is a carbonated mix of Ica Valley Chardonnay, kiwi cordial, jasmine, and pox, an ancient Mexican liqueur made with yellow, red, and purple corn, wheat and sugarcane; a take on off dry champagne, this serve showcases the wine of the Ica Valley, Peru's most important wine region. The Carajillo, a Latin Espresso Martini made with coffee and Licor 43, is the staple drink of Mexico City. It is silky, spiced and bittersweet.
The cocktails in the Be Courageous section celebrate the ingredients and flavours found in the lesser-known corners of Latin America. More obscure but delicious, guests are invited to challenge themselves with unexpected flavours and sensations. The 90210 is a celebration of the Argentinian classic of Fernet & Cola, and is a bright and punchy combination of Fernet Branca, house cola, Discarded Cascara Vermouth, Ayuuk, and lemon. The Mole Manhattan is a mix of Lost Explorer Salmiana mezcal, Cacao Licor Criollo, fig, and Cynar; utilising flavours found in Black Mole, it is subtly smoky with bright bitterness and vegetal notes and the ultimate sipper to enjoy throughout the night.
Be Present represents home away from home after a long adventure immersing oneself into the true culture of the destination. A selection of sharing cocktails all paired with food, everything is served family style and invites guests to serve each other as they would around the table at home. Drinks include a pitcher of the sweet yet tart Caipirinha, provided for the table with a selection of fruits and muddlers, allowing guests to enhance their cocktails with their own fruity additions, or to simply enjoy it as is. For an agave fix, a 500ml pitcher of tequila or mezcal is available, served with fruit slices, chilli salt and sangritas, paired with Viajante87's signature guac and chips.
Lastly, Be Involved is a unique and playful cocktail adventure for guests to fully immerse themselves in the experience. A collaborative "bartender's choice", guest and bartender will discuss every element of cocktail creation to result in a wholly unique drink made solely for them in that moment. Everything from the glassware, the flavours, the style of cocktail all the way to the garnish will be explored and drinks will be kept on file should guests wish to revisit their bespoke cocktail another time. An experience unlike any other in London, Be Involved is the ultimate part of the traveller's journey as they explore this menu designed to celebrate the cultures, traditions, and ingredients of Latin America.
The new Viajante87 Cocktail Menu mirrors stages of exploration, guiding guests on a transformative experience. Cocktails range from £15-£17; the menu includes a variety of bar bites such as guacamole, Pato Teriyaki Crispy Rice, and Taco Makis – a celebration of Mexican Tacos and maki-rolls.
For more information or to make a reservation, head over to the bar's official website.