World renowned bartender Nico de Soto is set to open a new bar in London's Soho: Wacky Wombat. The new space from the man behind Mace New York and Danico Paris will feature a cocktail programme inspired by de Soto's travels, with the first seasonal menu drawing on the native ingredients of its namesake.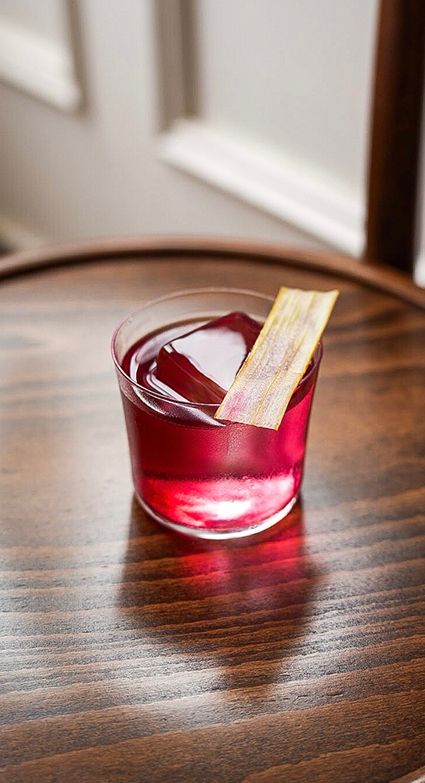 The new bar is the first time de Soto has returned to London since he helped launch Experimental Cocktail Club as Bar Manager, and will see the bar echo the approachable underground feel of Soho's bar scene while offering elements of Parisian-chic and elegance. The inside of the bar will offer soft furnishings, wooden panelling, and low-lit lighting, similar to the ambience of downtown New York.
The cocktail menu, created by Nico de Soto and his team which will be led by Head Bartender Kevin Price Houghton, will offer guests a taste of the land-down-under with the initial menu using ingredients brought directly from Australia. As time unfolds, the menu will transition to celebrate the rich tapestry of global cultures and regions that fuel de Soto's creative cocktail narratives.
Cocktails on the debut menu include the Overland Track, which pays homage to Nico de Soto's adventurous hike through Tasmania, blending gin, fermented caju, pepperberry, and whey. The citrusy Der Raum draws inspiration from a cherished Melbourne establishment adorned with suspended spirits, and elegantly fuses coconut oil and flesh gin, Amaro, sweet vermouth, jackfruit, Koshihikari, and lemon myrtle to create a symphony of citrus notes. The sweet and fruity Wake Up (No More Fables) named after the first hostel de Soto stayed in when in Australia, mixes coffee milk washed cognac, black mustard seed distillate, coffee liqueur, espresso, and banana water. Non-alcoholic options include the earthy V ON P (Vegemite on Pisco) which infuses golden beet, lime juice, gooseberry vinegar, toasted corn husk albumin, and vegemite bitters with the option for a non-alcoholic iteration of the serve. A selection of bar snacks will be available.
Founded by Nico de Soto and restaurateurs Julien Ross and Alexandre Giesbert, the bar will open alongside the launch of new restaurant Daroco Soho launching later this year. Situated above the bar on the ground floor, Daroco will deliver its offbeat Parisian chic through a spacious restaurant area and an outdoor terrace. It will be his third international project as owner, following Mace in NYC and Danico in Paris.
Wacky Wombat is set to open November 1st and is located at Daroco Soho, Manette Street, W1D 4AL and will be open Monday through Sunday from 4PM till 1 AM. For more information, head over to the bar group's official website.