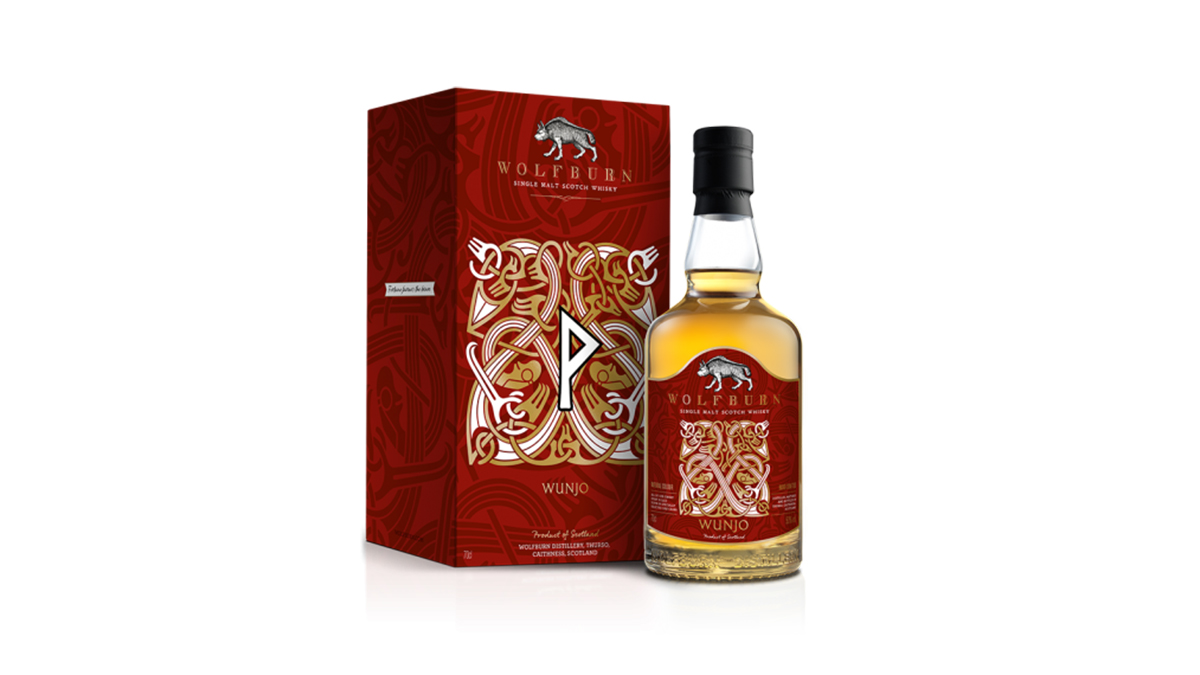 Wolfburn has unveiled the eighth installment in the Kylver Series, #8 Wunjo. Consisting of just 980 bottles in total, the Scotch whisky will be released on the company's official website at 12:00 BST (11:00 GMT) on Thursday, April 15. Bottles will be sold on a strictly first-come-first-served basis.
Wolfburn's Kylver collectors' series takes its name from the Kylver Stone. Unearthed in Sweden, it depicts the entire Viking runic alphabet: each whisky in the series is named after a different letter. The eighth letter, Wunjo, has several meanings — including joy, hope and harmony – all of which seem apt when enjoying a dram of this unique whisky.
Each edition in the Kylver series is unique, but with the common theme of having been matured in exceptional casks. The 980 bottles of Wolfburn Kylver #8 are the product of a single cask: an oloroso sherry methuselah laid down back in 2013. Over the following seven years this big cask has evolved Wolfburn's signature smooth, sweet spirit into a gloriously deep, rich whisky.
On the nose, dried fruits lead the way, followed by hints of malt, all overlaid with rich treacle and caramel notes. The palate features soft tones of raisins, dates and blackberries, which are accompanied by dark chocolate and hazelnut. There's a subtle warmth imparted from the sherry, and gentle hints of vanilla and soft spices. The Scotch's finish finds sweet caramel accompanied by delicate floral notes, which fade gently away. A lingering trace of heather honey is found right at the end.
Wolfburn Kylver #8 Wunjo is priced at £84 ($116 USD).
In other Highland whisky news, we got the chance to sit down with GlenDronach Brand Ambassador Greg King to discuss their Port Wood and learn a little bit more about the release and the distillery where it comes from.
Elsewhere, The GlenAllachie Distillery unveiled Batch 5 of its cask strength 10-year-old single malt whisky. The release follows the success of previous batches, most notably the fourth installment which last week was awarded World's Best Single Malt at the World Whiskies Awards 2021.