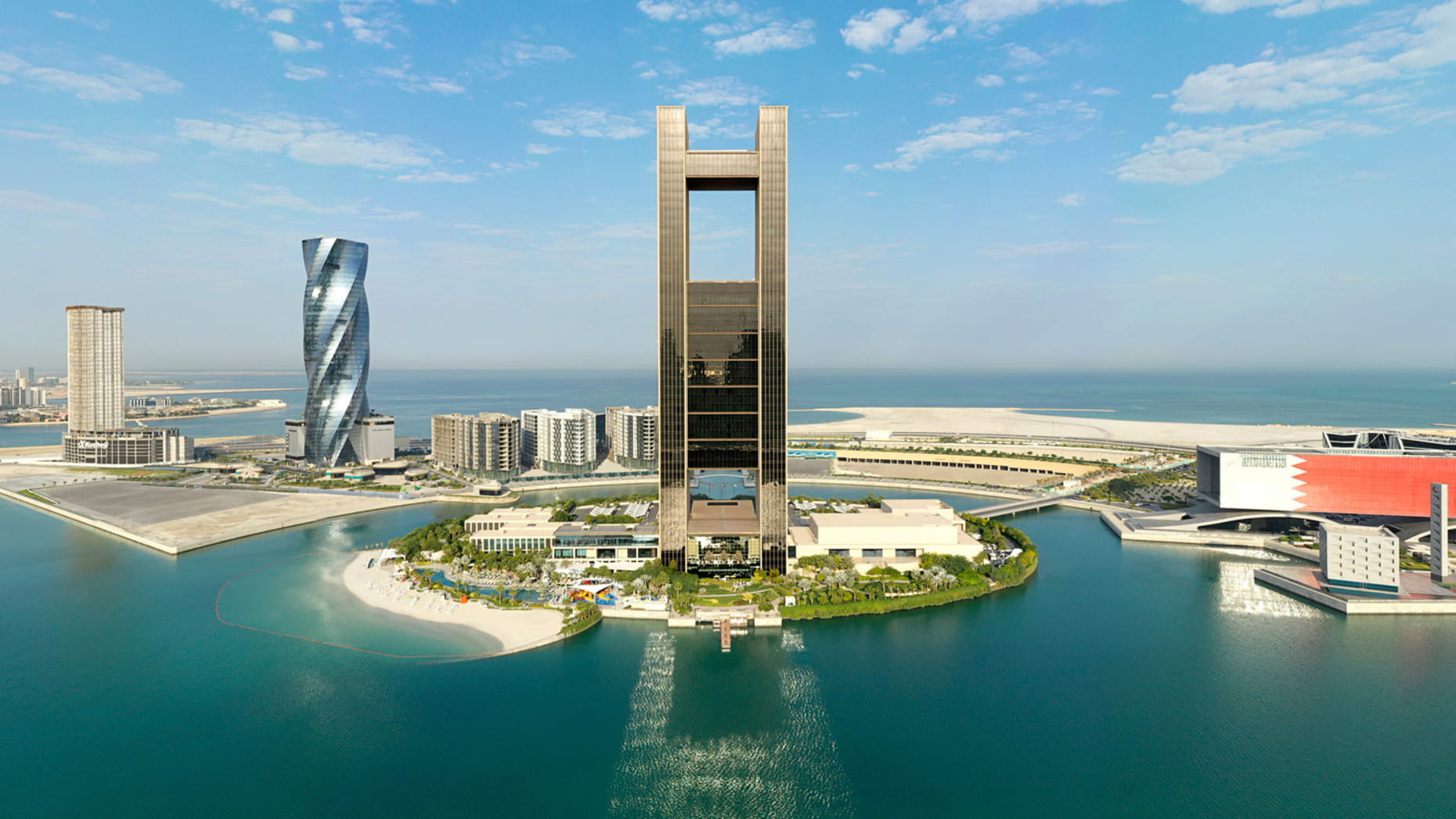 The Four Seasons Hotel Bahrain Bay has announced the return of the annual F1 Lawn Party by Wolfgang Puck ahead of the Bahrain Grand Prix 2022 on Saturday, March 19.
In collaboration with Radical BBQ, Chef Wolfgang Puck and his culinary team are once again hosting the long awaited F1 pre-race party on the outdoor lawn of the hotel's private island. The entire Wolfgang Puck team will be getting together to fire up the grill, inviting guests to enjoy some of the best Texas BBQ ribs, briskets and burnt ends Bahrain has ever seen. Other tempting dishes on offer include hand-made lamb sausages, jalapeño-cheddar biscuits, s'mores and a selection of pies. Beverages from some of the hotel's creative staff will also be available for purchase.
"With the return of the F1 Lawn Party this year, the team is excited to be partnering with Radical BBQ to introduce a new cooking technique our guests have never seen on property before," comments Wolfgang Puck's Executive Chef Brian Becher. Co-owner of Radical BBQ Ahmed Janahi adds, "The smoker is built here in Bahrain from start to finish. It is a refabricated 1000-gallon tank that has been recycled into what is known in the barbecue industry as an 'offset smoker,' which utilizes the concept of convection. It also has a cooking chamber that can hold up to 24 whole briskets in one cook and a firebox on the side that is designed to cook with indirect heat for that 'low and slow' barbecue using natural wood logs."
Performing center stage will be live band Gold, best known for their upbeat R&B and Hip Hop medleys accompanied by the beats and melodies of the trumpet, saxophone, drums, and string instruments. DJ Jez Pereira will continue the party until late.
Four Seasons Hotel Bahrain Bay is home to a number of Wolfgang Puck spaces, including Cut, Re Asian Cuisine, and Blue Moon Lounge.
The event is priced at BHD 69 per person (exclusive of beverages). For more information or to make reservations, head over to the hotel's official website.
Last June, Marriott International opened Matild Palace in Budapest with Wolfgang Puck overseeing all dining operations, including a new Spago and The Duchess rooftop bar, which features a secret liquor library and views across the Pearl of the Danube.