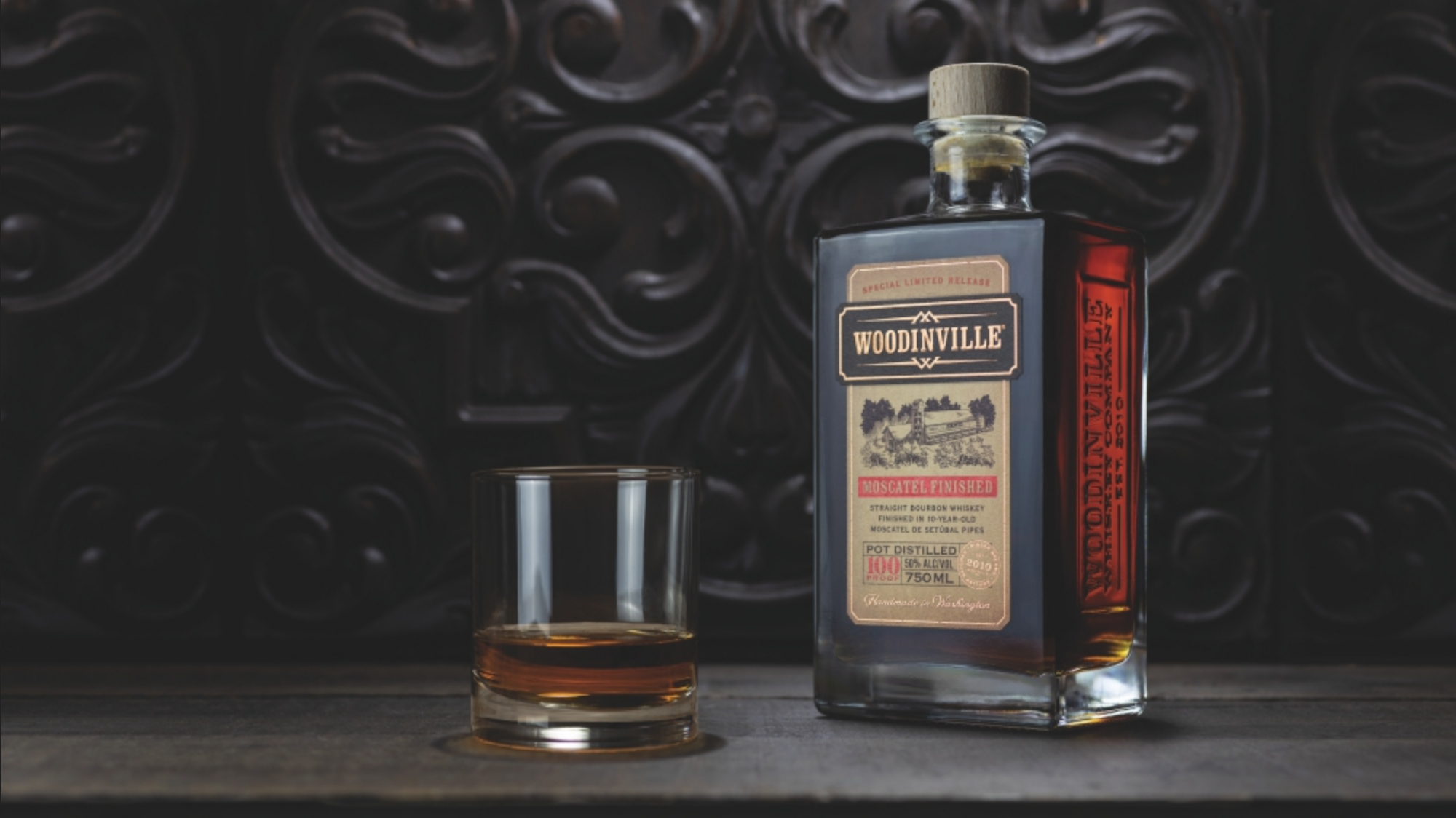 Woodinville Whiskey has released its Moscatel Finished Straight Bourbon in 23 markets nationwide. The whiskey had previously been available only at the Washington state distillery.
Despite being acquired by Moet Hennessy in 2017, Woodinville Whiskey has stayed true to its production tactics with the recent production increase as a result of the expansion. The distillery became the first to give a bourbon a secondary maturation in casks previously filled with Moscatel de Sebutal, a fortified wine from Portugal. The Moscatel finished bourbon is the distillery's flagship straight bourbon that has been put into 10-year-old, 200-gallon Moscatel casks. This process adds notes of dried apricot and orange peel, alongside honey and toffee sweetness.
"We were able to obtain just 18 of these barrels that had aged the Moscatel for over 10 years, which is a bit like finding a unicorn as most Moscatel is aged for just two years," said Woodinville Whiskey managing director & co-founder Orlin Sorensen. "Further, they come from the Setubal region, a small area of Portugal that is renowned for making this style of Moscatel. When we first tasted the product that came from these barrels we knew it was going to integrate beautifully with our flagship bourbon, which it did, but even then exceeded our expectations. We typically limit our special releases to the distillery only, and while we only have a very limited amount it is so special that we wanted to share with all of our markets throughout the country."
For more information, check out Woodinville Whsikey's official website.