Nikka Whisky is bringing traditional age statements to its U.S. portfolio with the debut of Yoichi Single Malt 10-Year-Old. The first age statement to come from the brand in several years, the release of the Yoichi 10-Year-Old commemorates 10 buildings located within the Yoichi Distillery site that received special designation as Japan's "Important Cultural Properties" in February 2022, a historical nod to Nikka Whisky's remarkable contribution to Japanese whisky.
"We are honored for the Yoichi Distillery to receive this designation from Japan's Agency for Cultural Affairs," says Emiko Kaji, Nikka Whisky Global Marketing and Sales General Manager. "This designation helps ensure we will pass on the history of Japanese whisky to future generations. To celebrate this special honor, we welcomed the return of Nikka Whisky aged statements and released the Yoichi Single Malt 10-Year-Old, a new expression created by the current blenders."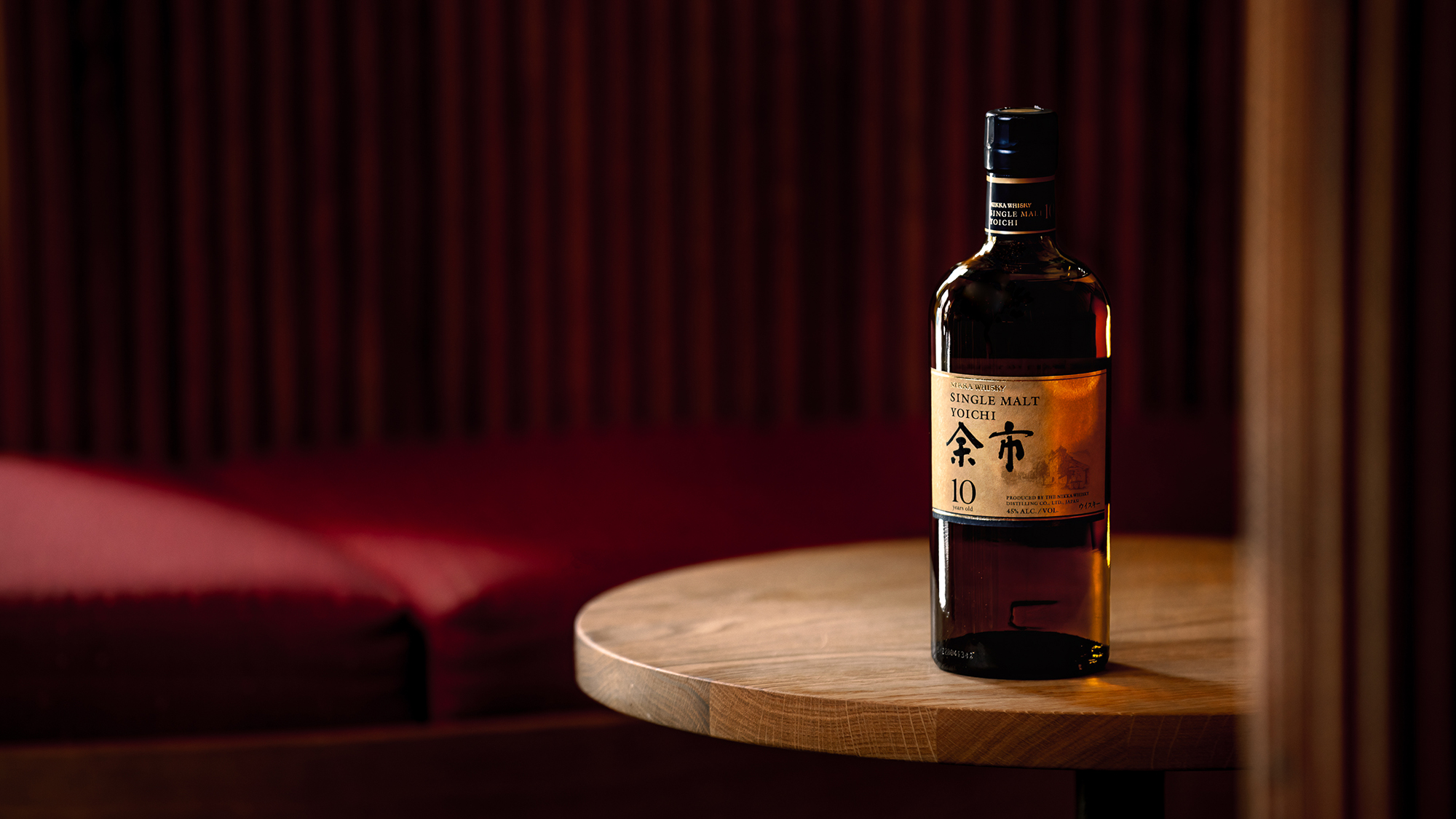 The Yoichi 10-Year-Old highlights the distinctive characteristics of the Yoichi Distillery, Nikka Whisky's first distillery built in 1934 on the coast of Hokkaido, the northernmost island of Japan. The proximity to the sea is one of the most distinctive features of Yoichi, providing cold climate, crisp clean air, and a briny hint to the whisky during maturation. Crafted using traditional methods that Nikka Whisky's founder, Masataka Taketsuru, learned in Scotland, such as direct coal-fired distillation, this Yoichi age statement captures the authentic character of its historical location.
"A momentous moment for Nikka Whisky, we are so excited to bring the release of Yoichi Single Malt 10-Year-Old to the U.S.," explains Hotaling & Co. CEO and President Dan Leese. "As Nikka Whisky looks to celebrate its 90th anniversary in 2024, this release is a testament to their historical significance in the world of whisky and a preview of what's to come as they continue to build and enrich their traditional range."
Bottled at 45% ABV, Nikka Whisky Yoichi Single Malt 10-Year-Old will be available ongoing with limited quantities released annually. This expression will be available for $175 at select retailers.
For more information, head over to the brand's official website.