The harmony of liquid and cask is what makes for truly great aged spirits, be it whisky, anejo tequila, or, in this case, rum. Guatemalan rum makers Ron Zacapa are celebrating this connection with the third release in their Heavenly cask collection, Zacapa 23 La Armonia – The Harmony Cask. The new expression is the penultimate release in the range.
Each release in the Heavenly Cask collection celebrates one of the four casks used during the Zacapa Sistema Solera aging process. It follows the release of the first limited edition, Zacapa 23 La Doma – The Taming Cask and the second, El Alma – The Soul Cask.
The limited-edition collection has been crafted in Zacapa's aging facility in Guatemala, the 'House Above the Clouds', which is nestled in an array of mountaintops and active volcanoes – 2,300m above sea level.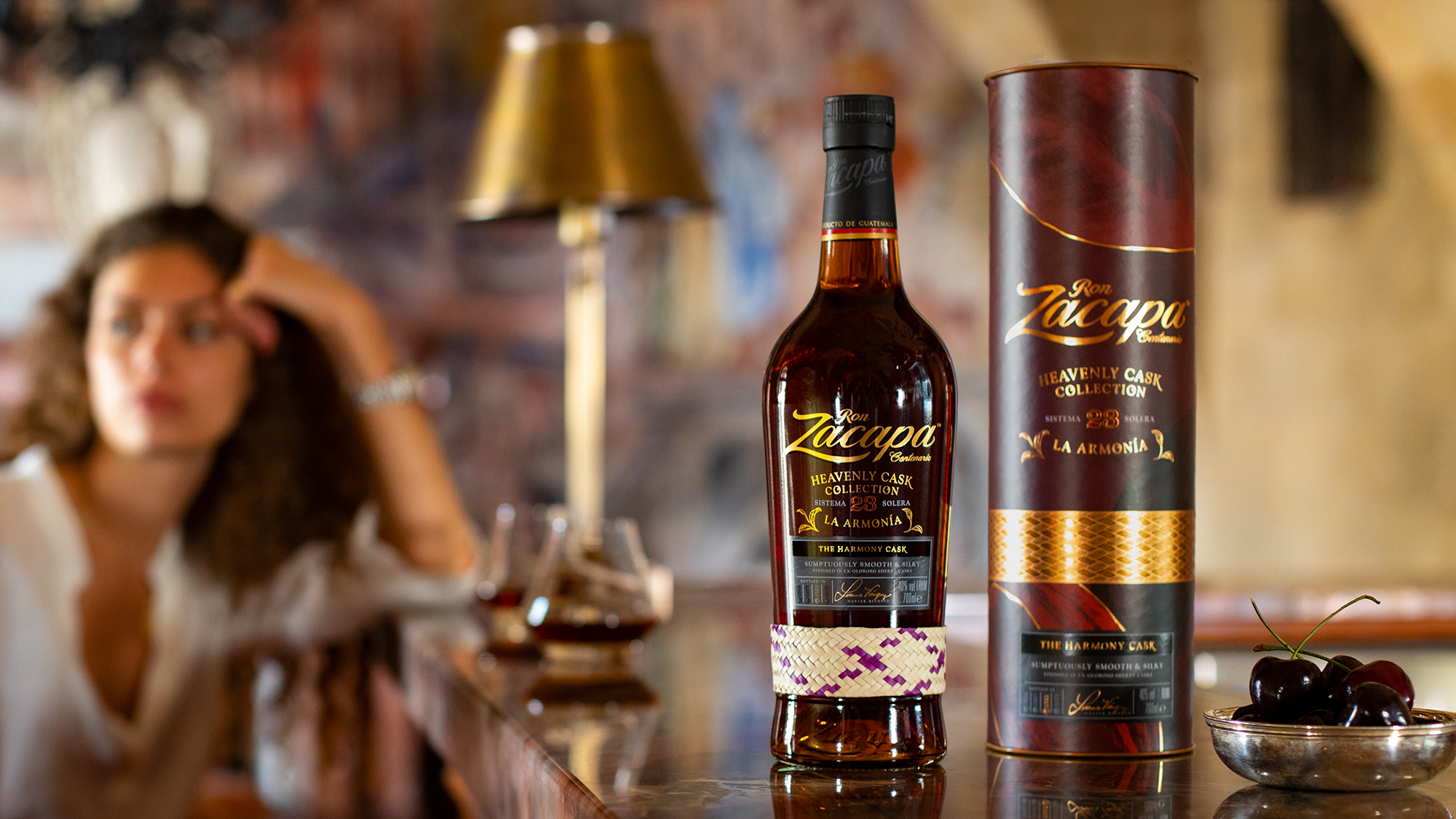 "We are staunchly proud of the uniqueness and complexity Zacapa 23 offers and The Heavenly Collection allows us to further emphasize this, by additionally aging the liquid and pushing the boundaries with fascinating flavor combinations," Lorena Vásquez, Master Blender for Zacapa. "La Armonia is a wonderful expression; the effortless rhythm, flavors and fragrances are perfectly balanced and beautiful; with hints of red berries, pecan nuts and all reminiscent of crops that grow lavishly across the Guatemalan landscape. The silky, smooth, nut and caramelized berries sensation is a sophisticated expression of our landscape's bounty: rich, sweet and delicious."
Ana Mohzo, Global Senior Brand Manager for Diageo comments: "La Armonia is the third of four very special limited-edition bottles from Ron Zacapa; and we're thrilled to present the latest expression of our Guatemalan roots. Each bottling has truly encapsulated the essence of the magical place where Zacapa is crafted; and we're very proud that La Armonia is part of the collection. We hope aficionados and collectors of ultra-premium rum enjoy La Armonia as much as we did creating it."
On the nose, the rum delivers notes of Oloroso Sherry, caramelized berries, pecan pie, and hazelnuts. The palate finds more of the same and the brand recommends pairing with a grilled tenderloin with a Sherry sauce and grated coconut. As for enjoying the rum, they suggest it neat or over a large cube.
Bottled at 40% ABV, Zacapa 23 La Armonia – The Harmony is priced £75 / €80 for a 70cll bottle and will be available in selected markets, including Italy, Spain, France, Germany, Switzerland, Benelux, Nordics, Czech Republic, Guatemala, and Panama amongst others beginning this month. For more information, head over to the brand's official website.