Avaline has introduced its newest wine, Sauvignon Blanc. It is described as crisp and light, with refreshing acidity and well-balanced notes of rose petals, pink grapefruit and lime zest.
Like the rest of the wines in the brand's lineup, the Avaline Sauvignon Blanc is 100% organic grapes with zero grams of sugar per glass and no additives. Nutrition facts and ingredients are on the back of every bottle.
Guided by the founders' palates, as well as feedback from their community, Avaline set out to create their version of perfect Sauvignon Blanc. Avaline's winemaker, Ashley Herzberg, led the development of the blend. "We heard from our community that they love a crisp, citrusy wine. After tasting through dozens of potential blends from all over France, we ended up with a blend from the Bordeaux region, which is known for their beautiful and balanced Sauvignon Blanc based white wines. This blend had the perfect mix of floral notes, ripe citrus and balanced acidity that we were looking for. This wine will be the ideal pairing with grilled white fish or a spring pasta with fresh peas and asparagus."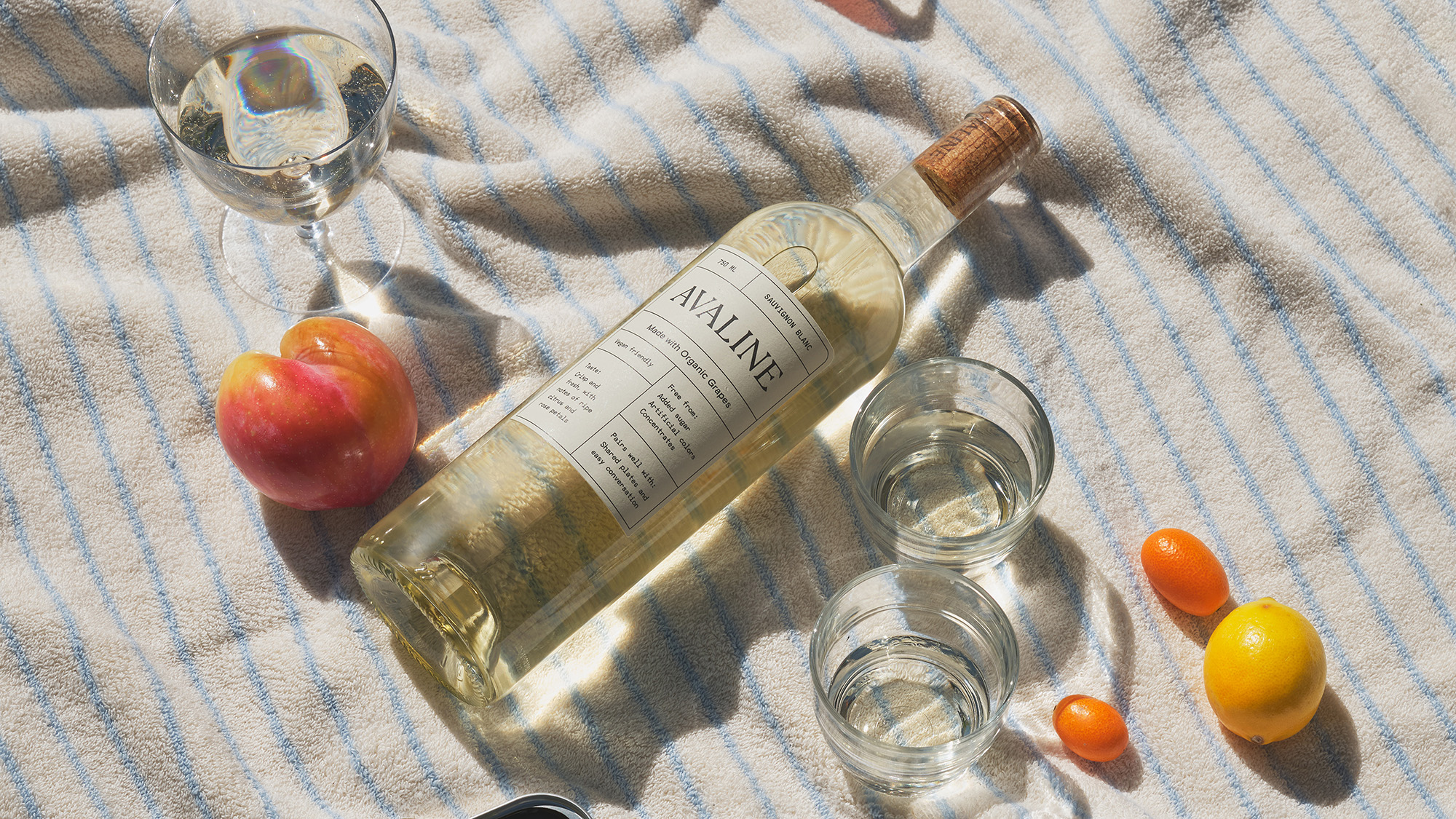 Avaline partnered once again with EthicDrinks, one of the most sustainable producers in French wine, to create this blend. Building even further on the brands' sustainability promise, this latest release leaves the cork exposed with no capsule, forgoing unnecessary waste.
"I am in love with our Sauv Blanc because it's really crisp and floral," says founder Cameron Diaz. "Some of the wines on the market have a sharpness or slightly green character so we wanted to make ours with a focus on being delicate, balanced, easy-to-drink and a really pure expression of the grape."
When thinking about pairing, Diaz says, "when I'm dreaming about my ideal summer afternoon, say a Saturday in late July, it includes a fresh summer salad, a crisp glass of Sauvignon Blanc and a table full of friends."
Avaline Sauvignon Blanc is available now for $26. For additional information, visit the brand's official website.
Last fall, Cameron Diaz and Katherine Power added a Cabernet Sauvignon.