The Cannes Film Festival returns on May 16 and for a second year in a row iconic Italian aperitif Campari is an official partner of the event. This year, the brand created a Cannes cocktail that celebrated the annual film festival.
During the event, which runs until May 27, the brand will offer an immersive Campari Lounge space inside the Palais des Festivals, where the brand's specialty cocktail: The Red Carpet – Cannes Edition will be exclusively served.
A fresh and salty cocktail, The Red Carpet – Cannes Edition was created by Campari specifically for the Cannes Film Festival and will be prepared and served by distinguished bartenders from the Camparino in Galleria, the historic Milanese bar known as the place where the Aperitivo became an Italian ritual.
Check out the recipe below. The Lounge will also serve Campari classics, including the Negroni and Campari Spritz, Campari & Soda, Milano-Torino, Americano, and the Negroni Sbagliato.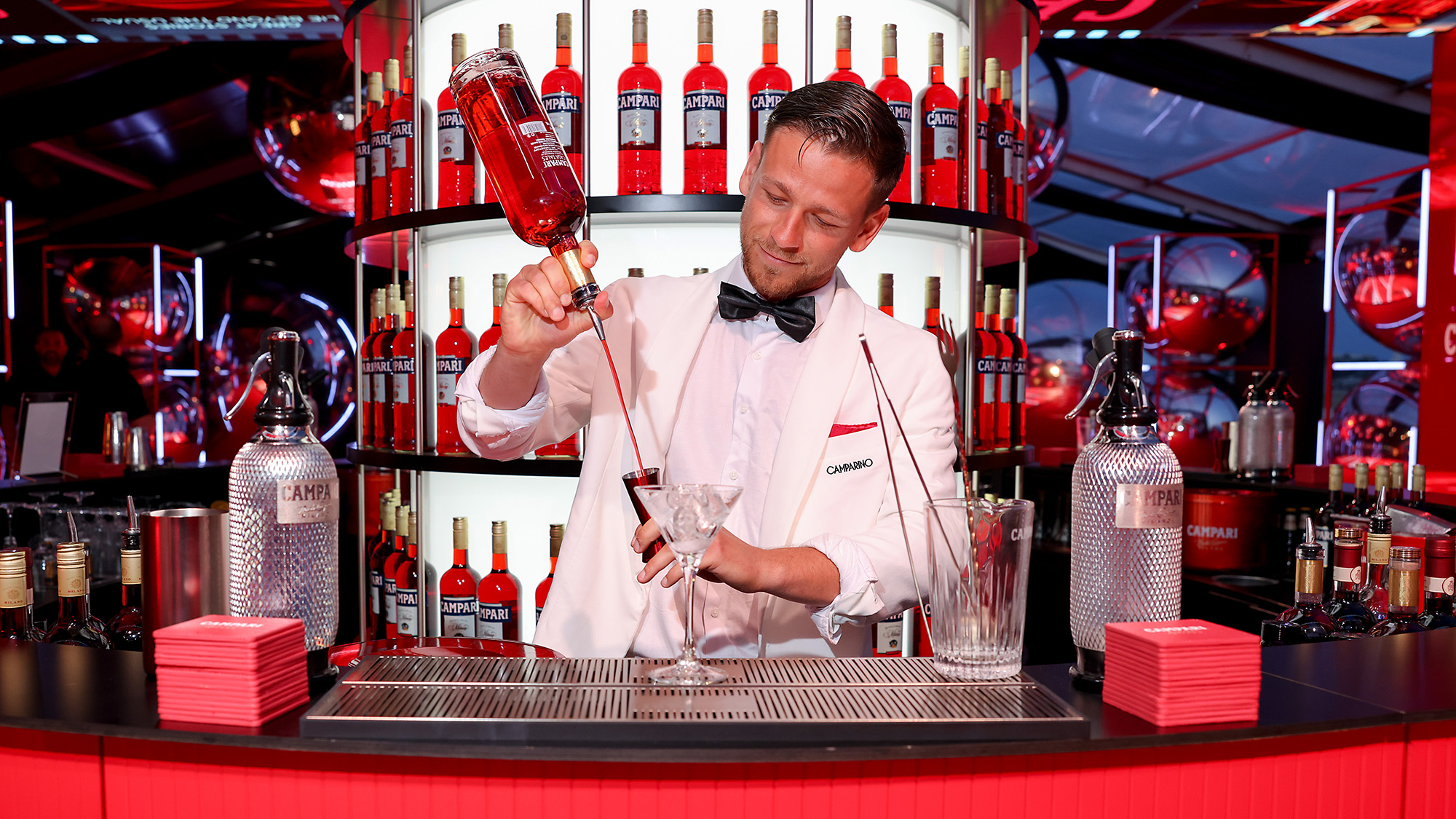 RED CARPET: CANNES EDITION
Designed exclusively for the Cannes Film Festival, the Red Carpet: Cannes Edition toasts to Campari's commitment to cinema. The Red Carpet: Cannes Edition embodies the vibrant Mediterranean atmosphere of the Cannes Film Festival, glamour of the red carpet and timeless versatility. Complete with refined flavors from the bittersweet notes of Campari, salt, bitter orange and a perfect red-hue.
Ingredients:
1 oz Campari
2/3 oz Espolon Tequila Blanco
1/2 oz Sherry Fino infused with algae
1/2 oz Cinzano Vermouth Blanco
1/6 oz Salt Syrup
2 Dashes of Bitter Orange
2 Dashes of Wray & Nephew Overproof Rum
Cedar Essence
Method
Build in a double rocks glass with ice
Stir, and garnish with a slice of orange
For more information on the drink, head over to Campari's official website. For information on the film festival, check out its official website.