Cîroc is serving up a new limited-edition flavored vodka, Cîroc Honey Melon. The limited-edition flavor will launch with the "No Reservations Needed" campaign, which features "visuals that portray a reimagined country club experience explored through the lens of a diverse group of young adults that challenge the concept of class and exclusivity in a modern world where everyone is invited," says the brand.
Cîroc Honey Melon is a full-bodied spirit made with vodka distilled from French grapes and infused with melon, honey, and other natural flavors, resulting in "a taste experience that is lusciously different and elegantly smooth," says the press release. They recommend trying the flavored vodka with club soda or fruit juice, or served up a in signature cocktail like the Honey Melon Fizz: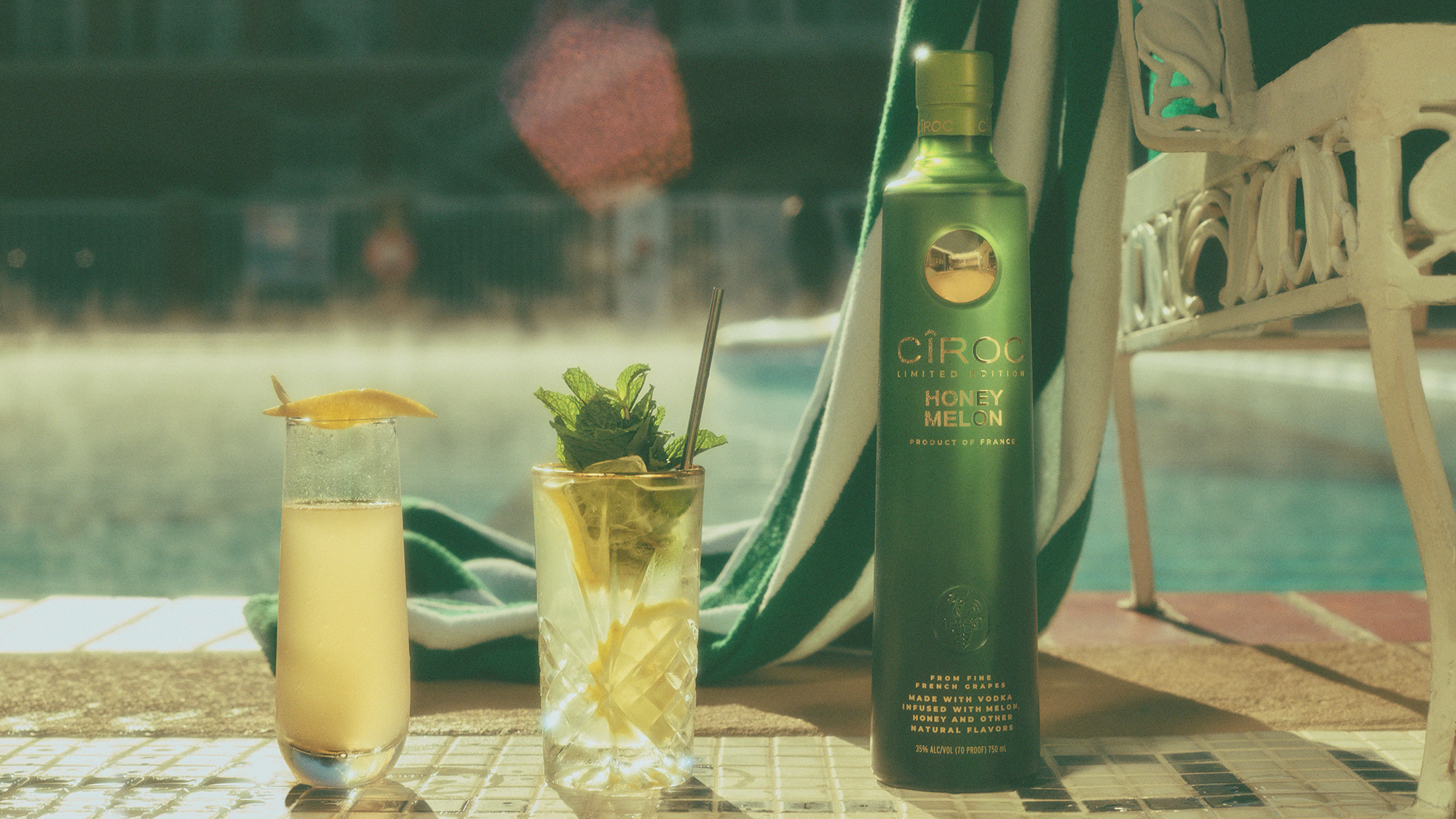 Cîroc Honey Melon Fizz
1.75 oz Honey Melon vodka
2 oz Lemonade
1 oz Club Soda
Splash Cranberry Juice
Glass: Highball
Garnish: Fresh Mint and Lemon wheel
Add Honey Melon vodka, Lemonade, Club Soda and a splash of Cranberry Juice in a highball glass filled with ice. Stir and garnish with Fresh Mint and a Lemon Wheel.
Encased in an emerald-hued bottle that embodies old-school grandeur with a modern twist, Cîroc Honey Melon revitalizes the appeal for a more inclusive generation. The vodka will hit shelves nationwide starting April 2023 until supplies last for $29.99. For more information, head over to the brand's official website.
Last summer, Sean "Diddy" Combs and Cîroc unveiled Cîroc Passion. The release of Cîroc Passion was the result of over two years of experimentation and development between Combs and Diageo to perfect the liquid, finetune the bottle design, and craft signature cocktails.