Last October, the World's 50 Best Bars named Double Chicken Please the sixth best bar on the planet and the top bar in the United States. It's well-deserved praise as the Lower East Side watering hole continues to push the cocktail landscape in new directions, currently by turning some of our favorite dishes into delicious drinks.
After five years of work, co-founders GN Chan and Faye Chen opened Double Chicken Please at the height of the pandemic in November 2020. An immediate death knell for some, the duo used creativity to craft a cocktail experience offering visitors the choice of casual or innovative.
We sat down with GN Chan to learn about how Double Chicken Please came to be, the difference between the Front and Back rooms, and where their ideas come from.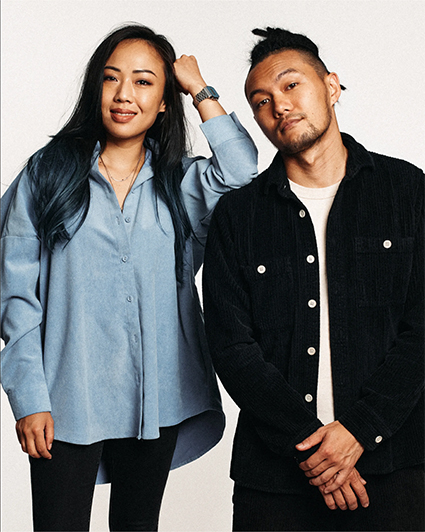 GN Chan: Just to start, can you tell us a bit about the history of the bar?
Double Chicken Please (DCP) is a Lower East Side restaurant & cocktail bar inspired by the exploration and experimentation of traditional drinks and dishes in the spirit of hacking design. The Back Room at Double Chicken Please offers inventive craft cocktails that deconstruct, redefine and rebuild iconic dishes into liquid form such as the Japanese Cold Noodle, Cold Pizza, Key Lime Pie, NY Beet Salad, Mango Sticky Rice and others.
Double Chicken Please is located on the Lower East Side. How would you define the spirit of the LES and how does the bar fit into that ethos?
GNC: The Lower East Side is a dense area for a diverse range of nightlife in New York City, from dive bars to Michelin-starred restaurants, wine bars to beer halls, etc… Double Chicken Please echoes the high-low spirit of the LES with our range of casual, no frills cocktails on tap, to our more conceptual craft cocktails, alongside our fried chicken sandwich menu.
There's the Back Room and the Front Room, what's the difference between each of them and how do those differences allow you to focus on creating in different ways?
GNC: DCP offers two distinct hospitality experiences and a different cocktail menu in each space. The Front Room serves up an array of draft cocktails in a casual, industrial environment while the Back Room, decked out in mid-century modern decor and lighting, boasts a rotating list of innovative and classic craft cocktails. The Front Room is entirely first come first serve for seating & standing service, and the Back Room has a combination of reserved and walk-in seating (no standing).
The Back Room "offers inventive craft cocktails that deconstruct, redefine and rebuild iconic dishes into liquid form." Where did that idea come from and how do you choose what dishes to turn into cocktails?
GNC: Our cocktail concept is actually a design style, and my personal favorite approach to design, called "design hacking." Design Hacking breaks down a product into its functional components and uses the components as building blocks to create something new. At DCP, we deconstruct dishes into their individual flavor components and rebuild them in a cocktail format. Our signature drinks are inspired by some of our favorite and iconic dishes.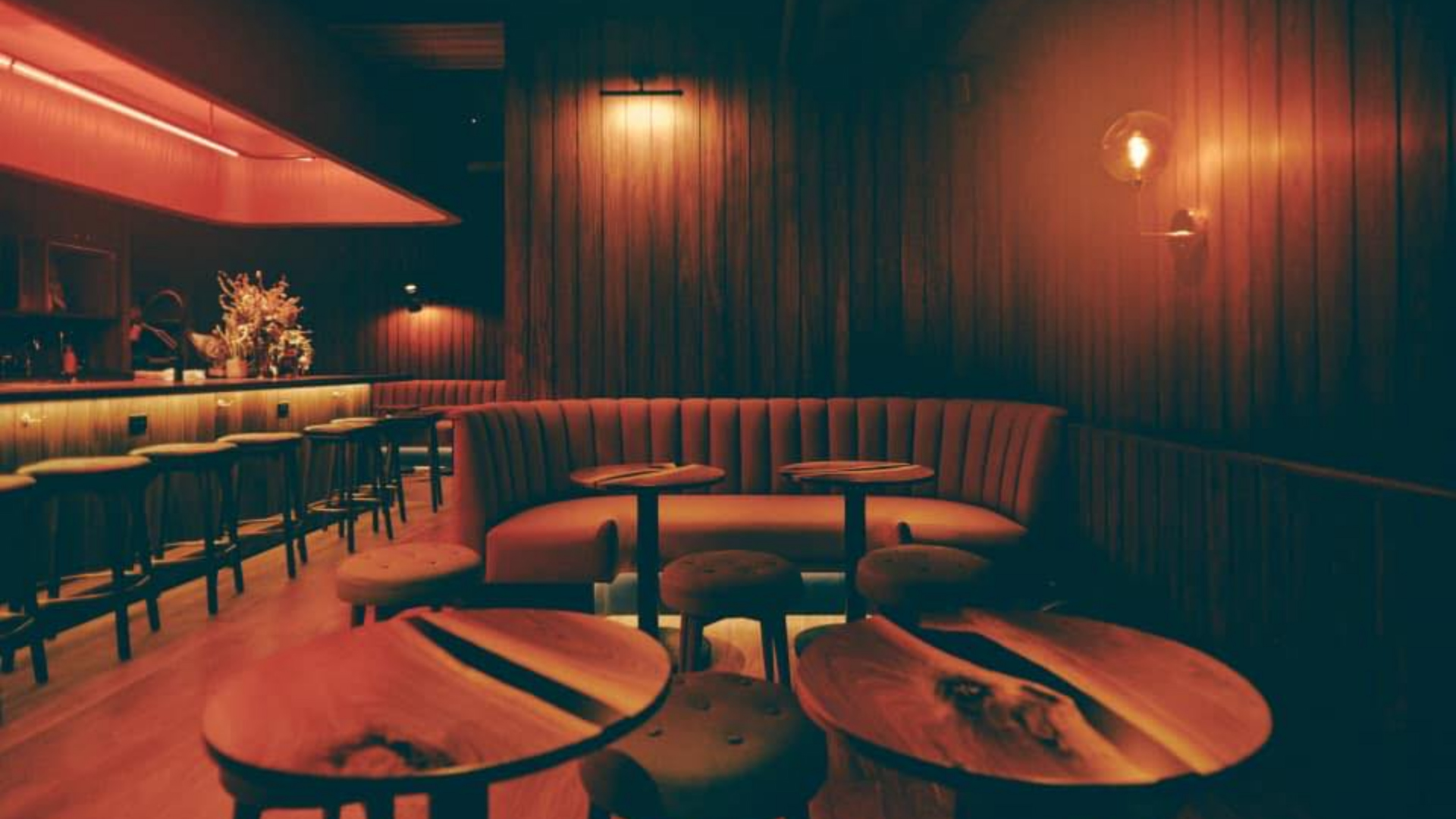 When it comes to what's behind your bar. Are you making a lot of the ingredients yourselves?
GNC: Yes, there is an incredible amount of prep that goes on behind the scenes to produce our drink menus. For example, our bar team toasts bread to be infused into the French Toast & Cold Pizza cocktails, infuses spirits, makes cordials and syrups from scratch using fresh produce, fat-washes whisky with a housemade coffee mushroom butter, and the list goes on.
And do you have a favorite few spirits brands you work with?
GNC: We work with all brands, however one goal of ours is to support more local and independent brands to showcase diversity and indigenous spirits.
What drink would you recommend to someone who enters Double Chicken Please for the first time? Why?
GNC: We recommend customers to choose whichever drink speaks to them. Everyone comes with their own memories and experiences with the dishes that inspired our signature drinks, which is an important experiential component of how they resonate with the drinks on our menu.
There's a Japanese Cold Noodle cocktail and a Cold Pizza cocktail on the menu. Is there a reason behind looking toward cold dishes?
GNC: For these cocktails, the temperature is an important storytelling component for guests to make stronger associations with the dishes that inspired them. Japanese cold noodle is a refreshing cold dish enjoyed in the summer as a respite from the heat. Cold pizza is a super classic leftover so many can relate to and is oftentimes a result of a party the night before.
So this past year you were named the Best Bar in New York and the United States. How did that feel?
GNC: It's an incredible honor that has brought a lot of new people to the bar, so we're thankful to have the opportunity to share what we love with visitors from all over the world. For our team, it has been the best encouragement to continue doing what we do, polish our service and hospitality further, and also to take more risks as we evolve the Double Chicken Please brand.
There's so much turn over when it comes to bar menus these days. Do you have any new drinks you are planning to release soon or will you ride this menu out for a while?
GNC: Our signature drinks will stay, and there will be several more added in the future. Our "Classics?" (classic craft cocktails with a DCP twist) rotate every 6 months or so, and we plan to change over our taptails (cocktails on tap) menu in the Front Room next year, which will be constant from that point on.
When you're not working, what are you drinking?
GNC: I actually don't drink alcohol very much in general. But if I do have a drink, it may be a glass of dessert wine after dinner.