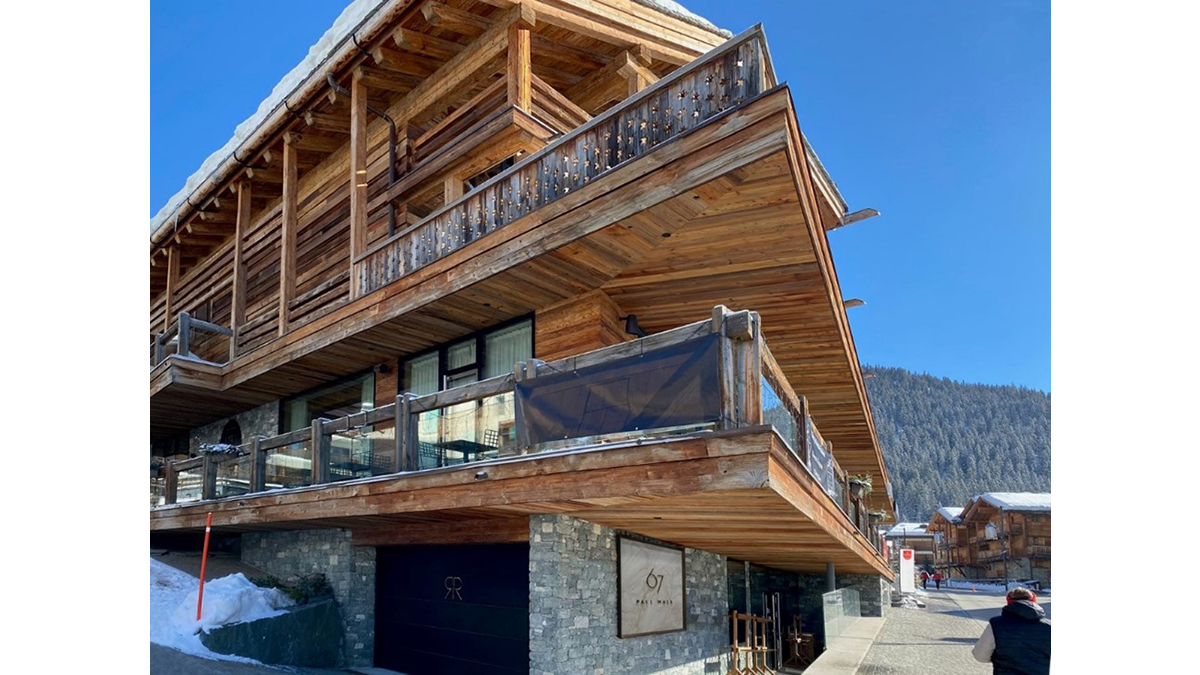 London St James-located wine club 67 Pall Mall is set to open a new venue in Verbier, Switzerland. Officially announced by CEO and founder Grant Ashton, 67 Pall Mall Verbier will have a similar offer to its London counterpart, and "guarantees" a "3000+ wine list" with over 500 wines by the glass, and similar corkage fees (CHF25 per bottle)
67 Pall Mall Verbier, however, will also boast an impressive number of Swiss wines, drawing on local producers of note for "mature vintages." Ashton describes the nation's vinous scene as "the hidden gem of Europe."
The club will take over the Vie Montagne restaurant and club, which is located in the heart of the ski resort, near the Médran lift station. Chef Jérome Henry (formerly the head chef of Les Trois Garcons in Shoreditch, head chef of Mosimann's Private Dining Club in Belgravia, and chef patron of his own restaurant Le Roi Fou in Edinburgh) will guide the restaurant. The food offering will comprise "a modern European menu of locally sourced ingredients which will feature favorites from London", including "the 67 Burger", as well as "locally inspired cuisine." Guests, however, should not expect fondue or raclette as the venue has opted for lighter fare.
67 Pall Mall has taken over two levels of the building, with, upstairs, a members only clubroom, which will offer 66 dining covers, 8 seats at the bar, as well as 53 covers on the terrace. Downstairs there will be a public wine bar, which will serve a less formal bistro menu, as well as the full wine list and in-house brewed beer. Additionally, the club is set to offer a "67 Concierge" to take boots and skis for members and store them in the building.
Recently, 67 Pall Mall opened an extension in Singapore, where it sits in a penthouse in the Shaw Centre in the Orchard Road district of the city. Next, the private members' wine club is expected to open outlets in top European wine regions, with a 67 Pall Mall Beaune and Bordeaux thought to be coming in the not too distant future.
As for the fee, members of 67 Pall Mall London will have "full and unfettered access to 67 Pall Mall Verbier (and 67 Pall Mall Singapore come to that)," according to Ashton, who stated, "a full member of any 67 Pall Mall is a full member of all of our clubs." However, he notes that "67 Pall Mall Verbier needs to supplement its existing membership base with some new members to get to critical mass," and, therefore, is offering a range of incentives for fresh sign-ups to the club.
For more information, head over to the wine club's official website.
Last year, the private members club launched Delamain Cognac – The 67 Edition. They created the house Cognac in collaboration with Delamain.